By Anonymous
It's a cliche that travel expands the mind. Learning new languages and cultures, seeing new sites and eating new food are all  experiences that give you a new perspective; that remove you from the limits of your daily routine. But some journeys make even more of an impact. And practically from the moment I stepped off the plane,  I knew that my trip to  the  Rythmia  Resort in Liberia, Costa Rica, would be one of them.  
Awaiting my arrival was a driver from Rythmia, my healing and life advancement home for the next week. After an hour of driving through the lush green surroundings, I arrived at Hacienda Peninsula, the luxurious destination of my healing haven.  I was greeted by friendly staff  who not only gave me a refreshing towel and drink, but also did something highly unusual for hotel reception staff: they read my aura, and then gave me a full report about my chakra colours and balancing tips.  They also gave me a branded  goodie bag full of meditation and sound healing CDs, raw treats, a branded water bottle, hat, notebook, pen and Thrive documentary DVD.
After settling into my room, I was then taken to the on site medical doctor, who gave me a health check to ensure I was up for the gruelling week ahead. She also took a sample of my blood and performed a live blood analysis to see how my blood looked in its live state.  Thankfully even after all the travelling, it seemed  healthy and normal – which meant I could participate in the healing rituals.
As I am sure you've gathered, Rythmia is much more than a wellness resort. It's a full-on life enhancement and healing centre; a place where you can leave all your troubles behind, participate in the copious amount of classes, such as personal development, plant wisdom, art classes, and shadow boxing sessions; yoga sessions; colon cleansing, and more. Above all, there are 'plant medicine ceremonies'. These use a variety of medicinal herbs and plants to help purge and detox the body, cure addiction, and reach enhanced spiritual awareness.
For example, here ayahuasca or iowaska is  used as part of treatment plans for some.  Ayahuasca  is an entheogenic brew made out of banisteriopis cappi vine and the psychotria virdis  leaf, both of which contain  medicinal  alkaloids that can help treat a variety of addictions highly  effectively. The brew is used as a traditional spiritual medicine  in ceremonies among the indigenous peoples of the Amazon. Rythmia uses the plant – along with 10 other therapy models – to provide their clients with a comprehensive and healing rehabilitation experience.
The Story Behind Rythmia  
Rythmia is the love child of a couple:  Gerard and his beautiful partner Brandee. And their story  is an interesting one.
Self-confessed playboy Gerard made his millions in his twenties by sheer drive, determination and by reading many a personal development book. He was what most would consider a materially wealthy man. But even with a beautiful wife, two amazing children, thirty stunning girlfriends, two planes, boats, numerous cars and houses all over the world, he still felt a deep sense of emptiness, and so after years of therapy, a friend of his, a shaman from Brooklyn NYC (yes, they're even there) pointed him in the direction of trying plant medicine in the Amazon rainforest to help him heal.  With nothing to lose, this lost soul set sail for the jungle in search of some answers.
Upon his return, all those  around him noticed the difference in him stemming from  the healing hands of the shamans, the plant medicines, and a huge revelation: Gerard realised  the deep-rooted cause of all his pain was because his grandfather abused him when he was three years old.  He details the event with precision, even down to the juice stain on the carpet in the very room where the crime was committed.  In an instant, he forgave his grandfather thus releasing the stored negative energy that had been keeping him in a dark place  for so many years.  Today, Gerard is now healthy of mind, body and soul, and sharing his wisdom and love with the world.
Before Rythmia, Brandee was the successful owner of a marketing company.  She'd always had a burning desire to create a life advancement and healing center, after having worked with addicts and lost souls for many years in the prison system.  She too embarked on a journey into the jungle to drink plant medicine just two weeks after  Gerard had.  Not knowing each other before, they soon met and realised their stars had aligned and that they both had the same vision for the future.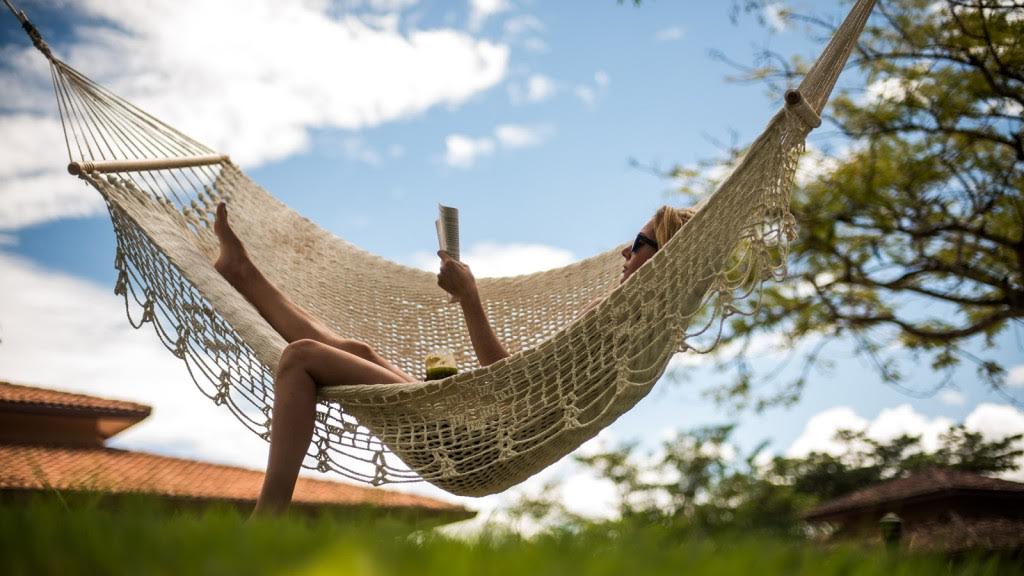 Brandee designed  a marketing program for  Rythmia  and Gerard  invested his  wealth into making it happen. They also sourced compatible business partners to come on board, such as Foster and Kimberly Gamble, the creators of the phenomenal documentary Thrive.  I was lucky enough to meet Gerard and Brandee and I honestly felt the sincerity of their love and compassion for everyone who passes through Rythmia's gates.
There are several courses on offer at Rythmia, such as Michael Beckwith's – "The answer is you" course, which I found incredible!  It addresses different subjects with one each morning from 9am until 11am.  Michael is the founder and Spiritual Director of the Agape International Spiritual Center, a trans-denominational community headquartered in Los Angeles comprised of thousands of local members and global live streamers. This November marked Agape's 30th Anniversary. Highly regarded for his teachings on the science of inner transformation, Dr. Beckwith embraces a practical approach to spirituality utilizing meditation, affirmative prayer, and Life Visioningâ" ¢, a process he originated. These practices teach us to take the experience of inner peace and awakened awareness into our everyday lives.
At Rythmia, Gerard teaches many courses such as "The miracle is you", and "Truthenomics" where he provides in depth details of his journey thus far.  I instantly warmed to him and felt inspired by his genuine, honest and authentic persona.  Here was a man that had everything most people dream of and all that most believe will make them happy, yet he thought  of taking his own life at one stage.  It just goes to show that if your soul is damaged, no amount of materialistic goods can heal the hurt inside. Now he shares the experience of that old pain and the true wealth of wisdom he has more recently acquired. Spending just one  week with him and all those at  Rythmia  has changed my life completely.
My Own Incredible Experience
Before my trip to Costa Rica, I  had had seemingly beautiful journeys on plant medicine, exploring the cosmos, expanding my awareness and consciousness.  There was always much vibrant and healing feminine energy with beautiful live musicians to guide me through the night.  Each time I felt a need to move my body and dance with the energy that was flowing through every cell.    
But  taking plant medicine sometimes comes with the purging of unwanted energy.  For some, that means vomiting, defecating, crying, shivering, sweating and so on. I released my negative energy and many bad memories by means of immense yawning and tears.  I could literally see the negative energy leaving me.  In the beginning, I set the intention of healing and opening up my clairvoyance more, and each time this was delivered.  At one point I recall not being able to move and being encased in a neon coloured love bubble, with its energy scanning me for ailments and proceeding to heal my entire being.  
At another point, I was hugging myself, laughing ecstatically and telling myself how much I loved me and how I shouldn't put myself down anymore or be too sensitive in situations.  It really rewired my brain for unconditional love and from then on I was exactly that, in love with life and myself like never before.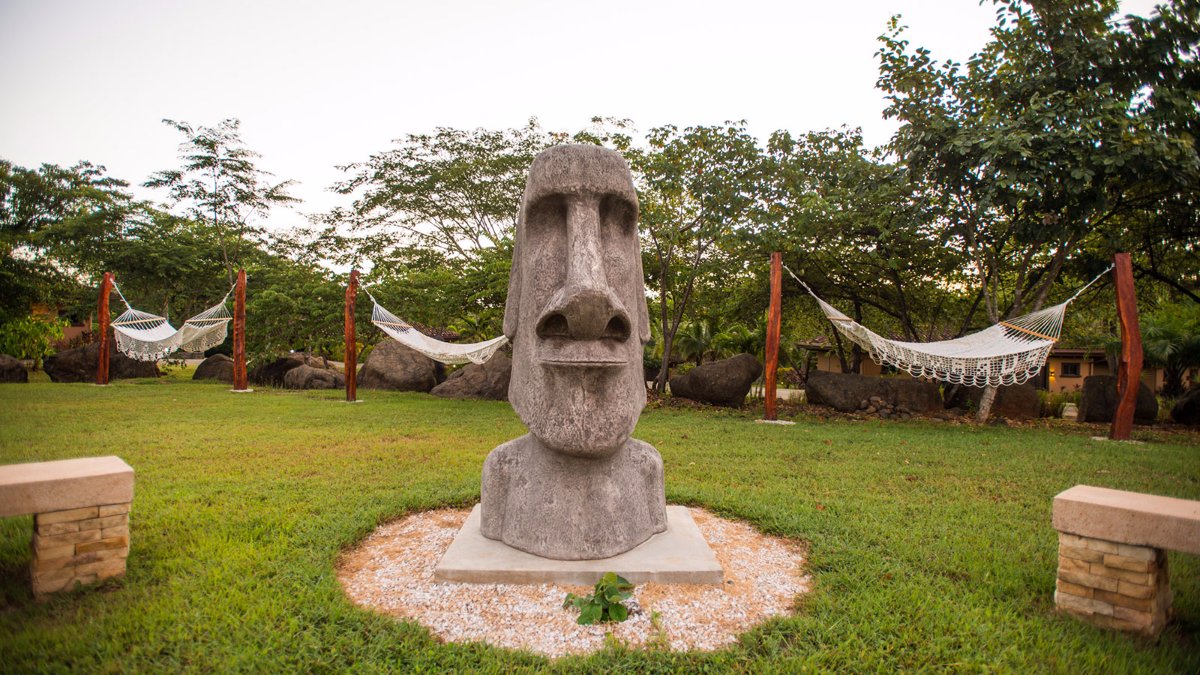 As wonderful as those initial ceremonies were, I have always felt like there was an underlying dark energy within myself, but could not think of what it could be or why it was even there.  My parents divorced when I was thirteen and so I have always assumed it was my deep pain relating to that life experience and the years of violent and toxic relationships following  that.  However it seemed my problems stemmed deeper than I could have possibly imagined.  
In Costa Rica, I set the intention before the ceremony of looking inward more than ever before, healing the damage caused by relationships and the radiation treatment for cancer I had undergone years ago.  This time I certainly got all that I asked for.  I was finally shown the root cause of all my issues and why I had felt that dark and unsettling energy residing in me.  
It appeared I was affected at a very young age and created a persona to protect myself, which lead to me being somewhat dishonest with others and myself.  I was a very lost soul journeying through life looking for love in all the wrong places and staying in situations that really were not serving my highest good.  I used alcohol and drugs to mask the pain and escape reality.  The plant medicine showed me so much of my torment as though I were watching a vivid film of my life.  I am still processing what I learned, but as quickly as I was shown the reasoning behind my dark and unruly behavior, I was just as quick to forgive anyone in my life that had caused me such pain, for they too were damaged souls.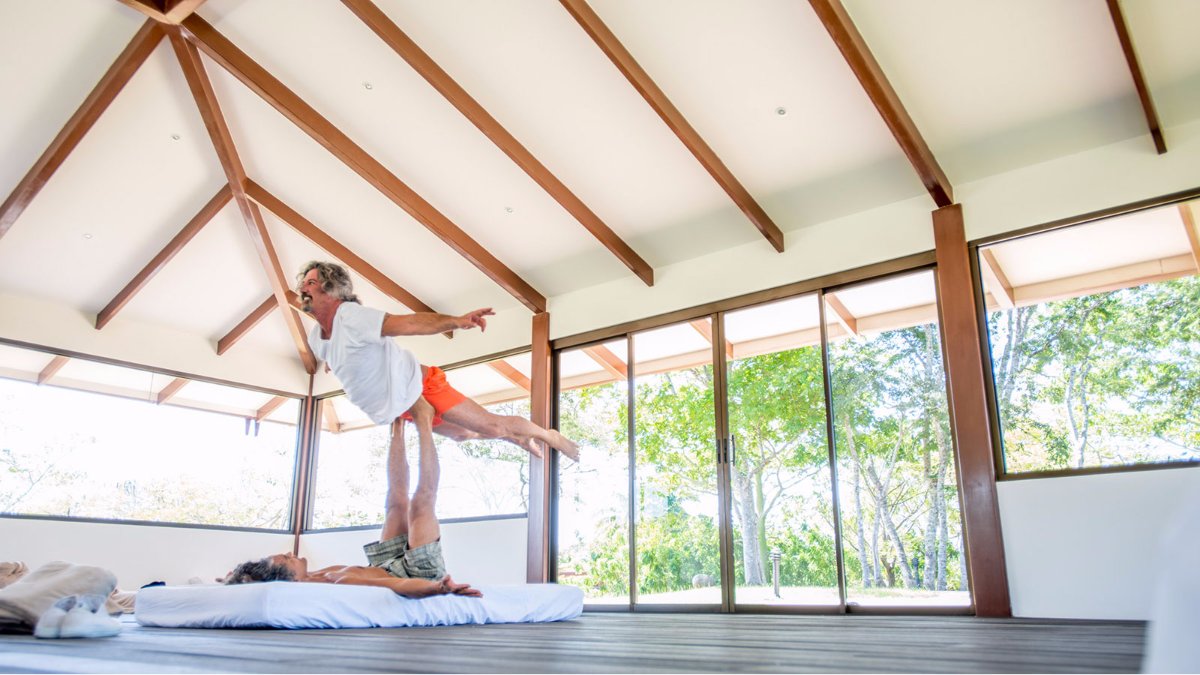 The first two ceremonies at Rhythmia were with a Colombian trained shaman, Mitra, who used a different type of medicine.  He held such a powerful presence and had a completely different approach to what I had been used to.  His was a very masculine energy that focused on getting you to purge (cry, vomit, defecate, yawn) out the stored up negative energy.  I can honestly say that on the first night, I felt like I had died.  I had never felt so ill, even throughout the whole cancer journey I endured in previous years.  Mitra literally beat the energy out of me by banging on my back and washing my body with a shamanic cleanse, amongst other healing tools, to rid me of any stagnant and dark energy.  
After an hour of healing time with him, I went back to my mattress and made best friends with the purge bucket.  I had finally vomited!  I felt like  I was releasing radiation damage, along with years of alcohol, drugs and cigarette damage, not to mention years of physical, mental and emotional abuse.  At the time it felt so awful and I was praying for it to stop, but I now know that I had to go through that experience for part of me to die and be reborn.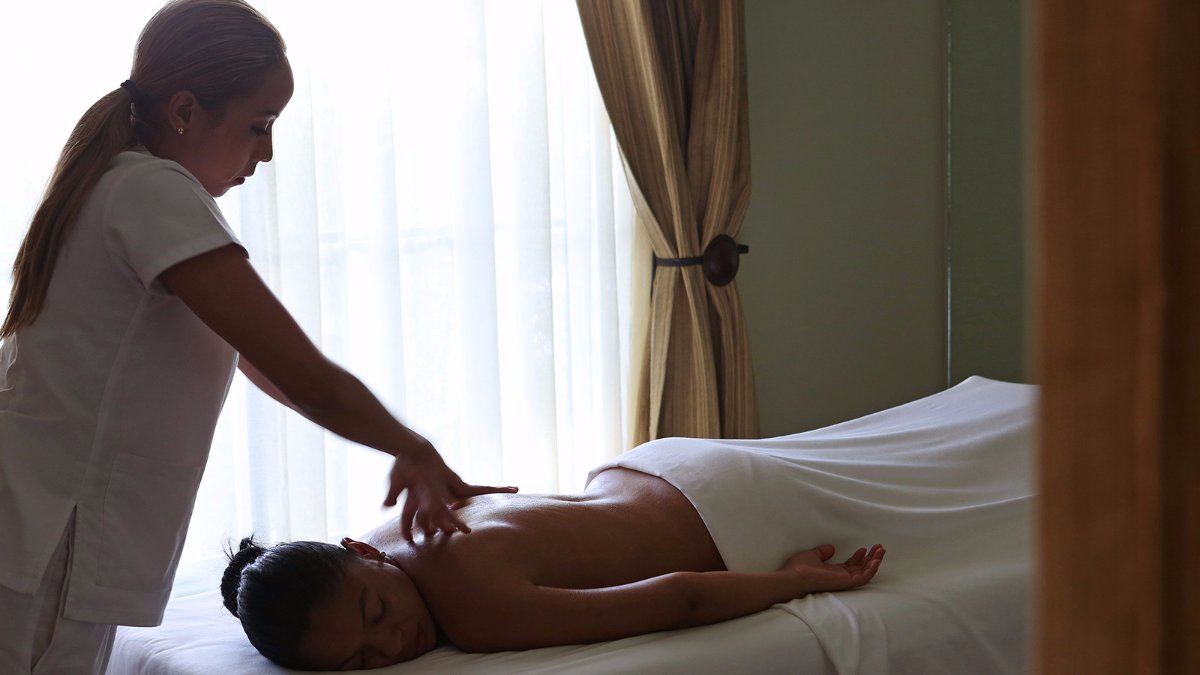 On the third and fourth night, beautiful Tara was our shaman.  A soft and loving woman, she really created a womb type experience for us all.  I felt nurtured and protected with her warm and loving presence, as well as the beautiful feminine energy and music she prescribed.  All this combined helped to me to go even deeper.  
Upon drinking the first cup of the plant medicine brew, I went back to my mattress and fell asleep.  Tara's calling out for anyone who'd like the second cup awakened me.  I had never fallen asleep and woken up not feeling anything before; it was bizarre and I assumed that the brew was weaker this time or I had purged so much the previous days that I was clear for a while.  This was not the case.  It seemed that the medicine had gone so deep that it did not affect me on a physical level until the second cup.  With that cup came the lesson.  I started to see childhood traumas and personal anguish.  Everything started to finally make sense.  
On Wednesdays Rythmia holds a daytime ceremony with San Pedro cactus medicine.  From 8am until 12pm we drank three cups in total of the medicine and opened up our heart chakras to a warm and loving energy.  The 11am meditation was heightened with the medicine, and I really felt a sense of joy throughout my entire being.  
The last ceremony I joined was with Stephen, the director of plant medicines at Rythmia.  His plant medicine journey started just two years ago when he was called into the jungle to sit with the shamans there.  He held a very in depth ceremony with us all.  The Peruvian medicine he used was extremely powerful.  I felt overwhelmed at times and couldn't really make sense of some of what I was seeing, but overall I got a sense of clarity surrounding my previous visions.
Plant medicine really connects you with your true and higher self, your heart and the universe. Compassion is amplified, as is your love for nature and all life forms on earth, especially for yourself.  You are capable of forgiveness of others and especially of yourself.  You are capable of moving forward with strength and courage.  You are no longer afraid of death or life.  You appreciate each moment, good or bad, and see life as a blessing.  You see the bigger picture and everything in its entirety.  
Even the perceived bad times are beautiful, just like the experiences I had – even when I literally felt like I was dying, it was one of the best experiences of my life.  I needed to purge out what no longer served me.  I needed to be shown the depth of my pain so that I could move forward with love and light.  I needed to see past lives and traumas to connect with where I came from.  I needed to see that there's more to life than only the five senses we are lead to believe.  There is a whole universe out there that has been hidden from us.   I learned to  see the world for what it truly is – magical and beautiful beyond words.
Rythmia  offers 6 or 12 night stays and have a special on at the moment.  For just $299 per night you can stay with them and everything's included – a comfortable room, three wholesome meals, fresh juices,  and 3 colon cleanses for a 6 night stay and 6 cleanses for a 12 night stay.  This made me feel so light and clear minded!  After forty minutes of cleansing the colon with purified water, chlorophyll then replenishes the gut.  Years of stored emotions and waste left me with each cleanse.
You are also given three massages or volcanic clay wraps on the other days of your stay.  Again three if you're there for six nights and six if you're there for twelve nights.  The spa area offers a steam room, hot/cold tubs and detoxifying clay to heal and nourish your skin with.  All courses and workshops are included.  At an extra cost you can venture out as they offer many other excursions, such as horse riding, zip lining, rainforest trekking to a waterfall, trips to the local town, stand up paddle boarding, surf lessons and much more.  
The food at Rythmia was simply divine.  Opting to stay as raw as possible, each morning I would have fresh fruit, smoothies and juices.  Lunch for me would consist of salads, vegetables, sauerkraut, and soups with the option of warm foods, such as beans, rice, curry dishes, vegetables etc.  The spreads were predominantly vegan with some fresh eggs, fish and chicken to satisfy the carnivores.  They really do cater for  all tastes.
When sitting in ceremony at 8pm each night I would be required to stop eating past 2pm and only have juices/water leading up to it, which would help reduce any violent purges or hinder the medicines work in any way.  Once you get into drinking plant medicine you realize there's a whole diet to follow with some people following this concept months in advance and thereafter.  It's known as la dieta and shamans have been utilizing this and the plants wisdom for thousands of years.  They even recommend abstaining from any sexual activities so to conserve your energy for the medicine and the processing of the whole experience.
I cannot stress again how much my experience here was entirely transformational. I guarantee that no matter what your life goals, you will come out of the whole Rythmia and plant medicine experience with new eyes and a newfound love for life like never before.  If you feel you'd like to experience this for yourself please click here for more information.  The universe, your new life and your higher self await you.
Latest posts by Chere Di Boscio
(see all)