We love sharing cool new sustainable fashion brands with you, and Jaline Resort fashion is one of our faves atm…
By Chere Di Boscio
Every now and then, a sustainable fashion brand drops into my inbox that just blows me away. Amur is one of my personal favourites for evening wear – the design trio that comprises the brand have worked at some of the most prestigious fashion maisons in the world, and it shows.
When it comes to casual dresses and jeans, I also love Reformation. It's ethical, it's stylish, and its attitude is fun and flirty.
Most recently, I discovered Jaline Resort fashion, a sustainable fashion label that was born in one of my favourite countries, Mexico, and which is dedicated to supporting Mexican textiles and fashion makers.
I became super curious about the brand's origins, and interviewed the founder of the silk and non-GMO cotton based label, Jacqueline Lopez, to discover more.
Label Love: Jaline Resort Fashion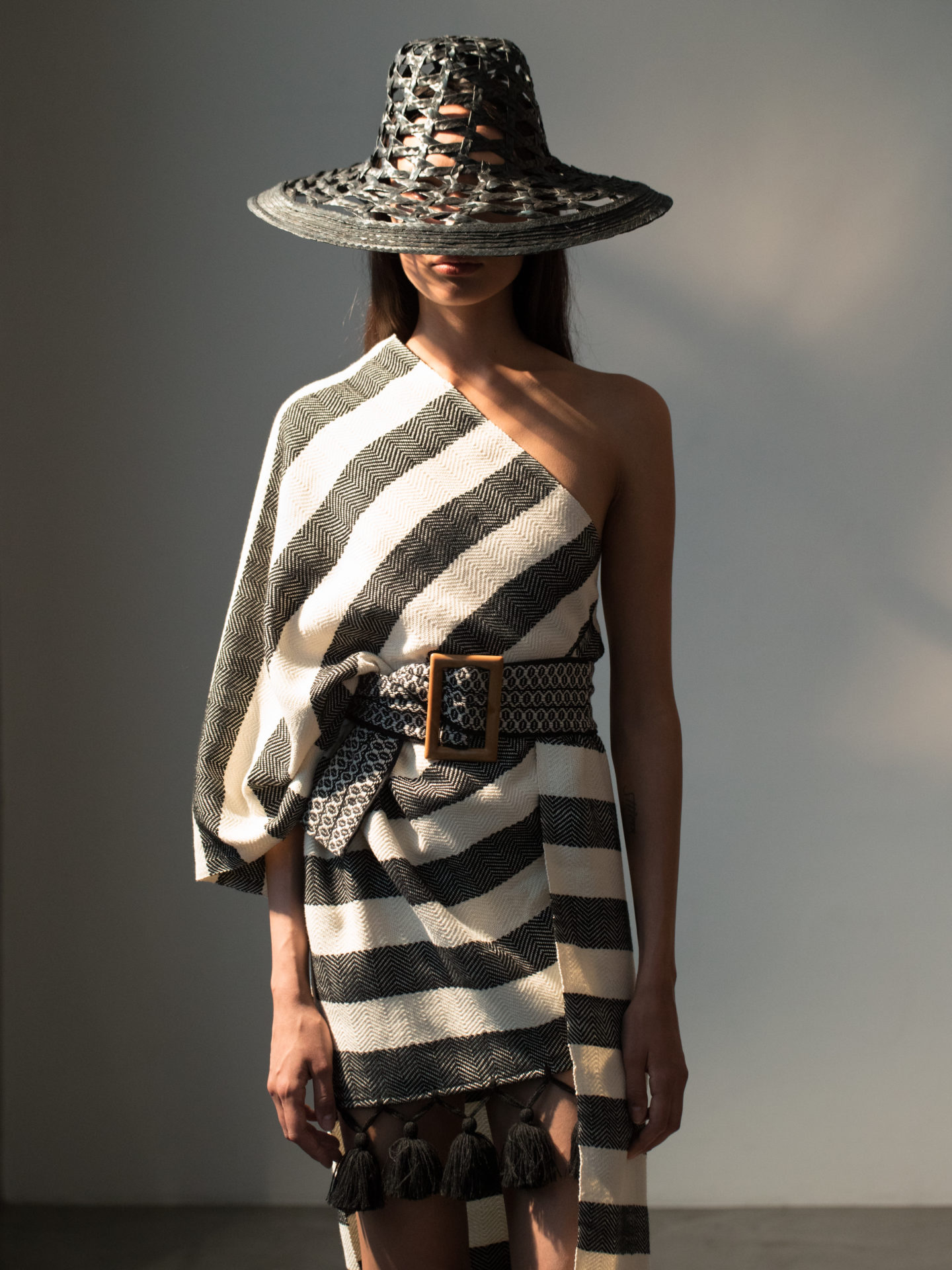 Tell us a bit about your background. Were you always a sustainable fashion designer?
For 14 years I worked in the fashion industry, starting out as an account manager in wholesale, then I did visual merchandising and womens' merchandising, working with both the design and production teams. I was very lucky to have had the exposure and experience in so many facets of the industry, My work background certainly helped me build Jaline.
I always wanted to create something of my own, but never really knew what. When I traveled to Oaxaca, Mexico, I fell in love with the crafts and community. I was so impressed by the artisans' skills and techniques for weaving textiles on a traditional upright pedal loom! During my visits, I would continuously see the same huipil (square traditional caftan) and that was when I was inspired to elevate it.
By learning about how they weave, the limitations on width and design, I started experimenting with shapes.
My mission became to empower the talented weavers so this craftsmanship can continue to exist, while educating the consumer on how these textiles are made, and who makes them.
What first brought you to Oaxaca?
I lived in Mexico City, where I had the opportunity to travel to different places in mexico and one of them was Oaxaca, which I fell in love with immediately, due to its authenticity.
What's your relationship like with the people who make your clothes?
Our relationship is like a family! We all work together, the pedal looms are in their home.
From the beginning, we have had a mutual respect for one another. Together we have established a small atelier of primarily women artisans. Every season I see how I have impacted their lives: they are now independent women with their own bank accounts now.
I am proud to be part of their growing success.   For me they are the most talented women I have ever met and I appreciate our work together so much!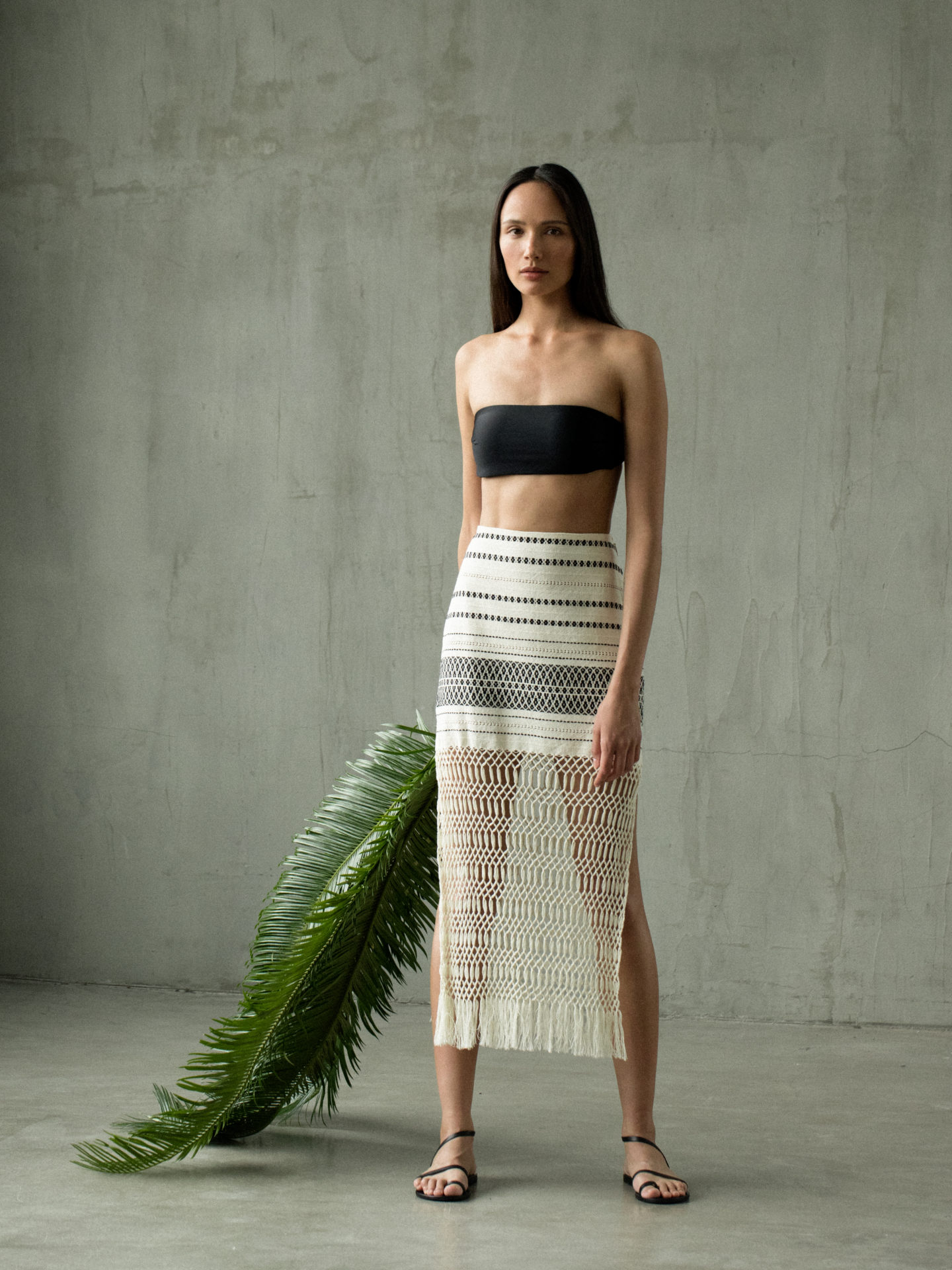 Your textiles are Mexican made, but don't look at all 'Mexican'. What inspires your style?
You are so right! I have always been inspired by the textiles, designs and yarn colours, but I also think about incorporating tradition into something modern and urban.
What's the difference between a hand loomed fabric and a machine produced one?
Hand loomed fabric involves the full concentration of a human's body and mind. The workmanship is a slower process, but it is somehow a special one, with a different vibe. Machine made may be faster, and it doesn't require a lot of work, as it is computer programed.
Why is sustainability important to you?
Sustainability is built in to our mindset and culture, and is reflected in our dedication to preserving the ethical craftsmanship in Oaxaca. It's all about investing in our communities.
Many say cotton is not at all sustainable because it's a GMO crop that takes a lot of pesticides. Are your cottons more sustainable?
Our cottons are locally purchased by our artisans in Oaxaca, this is the same natural cotton they have been using for years.
Besides being sustainable, what would you say is the brand's philosophy?
I believe in creating a lifestyle collection that can be worn Day into Beach into Evening .. City to Sea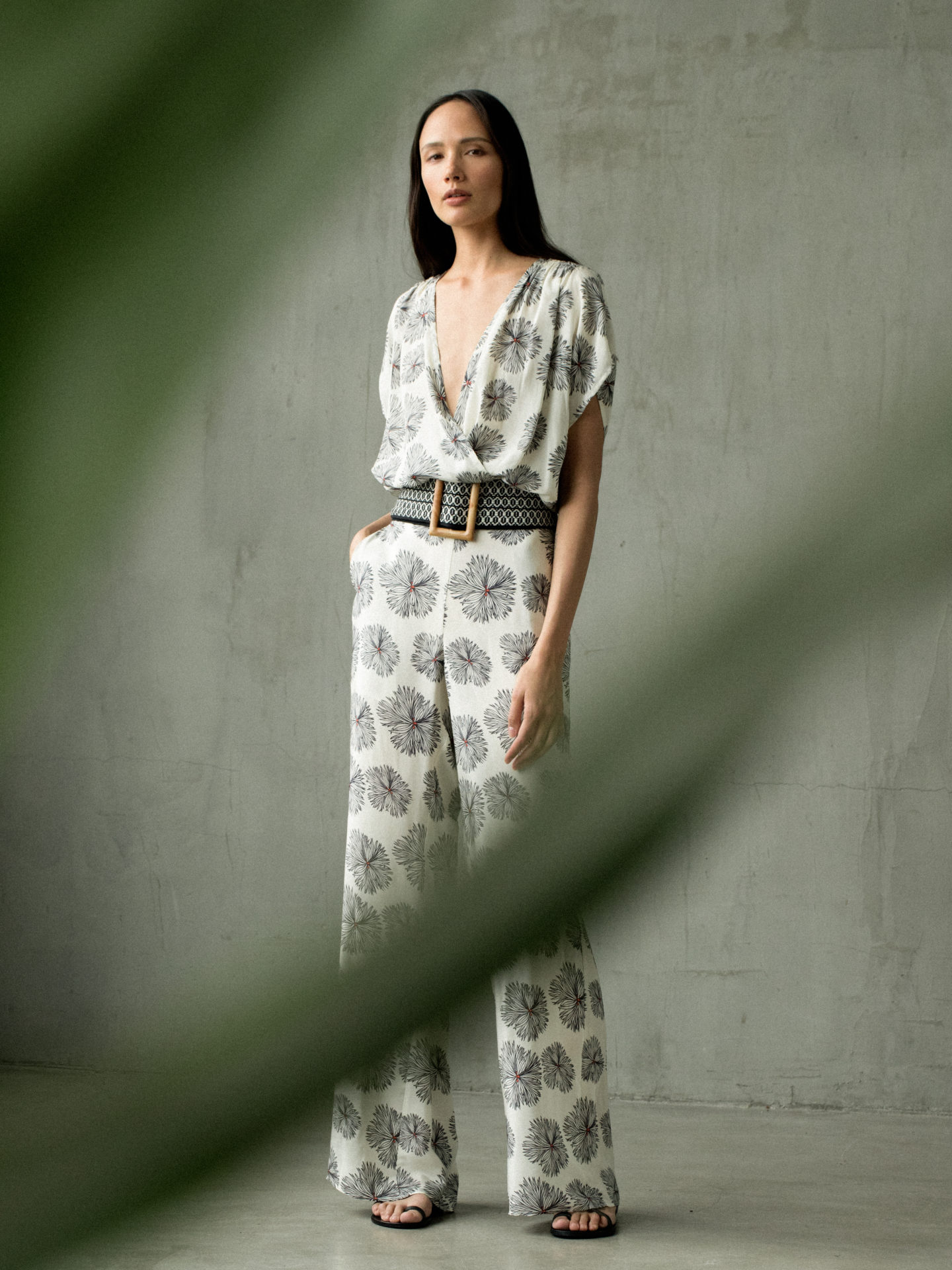 Who is the typical Jaline woman?
The Jaline woman is someone who appreciates unique, one of a kind pieces. Someone who is looking for something different, as they stand out as individuals with a love for travel, music, food, family and friends. They like simple, timeless dresses
What future plans do you have for the label?
This year we launched our 'Mommy and Me' collection and hair accessories, since we wanted to use all scraps and extra fabric that would go to waste.
In the near future we are planning to build a custom made collection, which would be catered to our customers' particular needs.
Latest posts by Chere Di Boscio
(see all)