By Diane Small
ARTICLE 22 would like to drop a bomb on you. A bomb that's detonated by love, and explodes with kindness.
The brand designs beautiful and meaningful collections that tell unknown stories and give back to communities in need. Its first collection, called Peacebomb, was constructed from Vietnam War era bombs by Laotian artisans.
The civil war in the small South East Asian country of Laos is one we rarely hear about, but it is one the West was directly involved in.
According to author Joshua Kurlantzick, the bombing of this country back in the 1960s and 70s was so intense that on average, one full plane load of bombs dropped on civilians here around every eight minutes, and this went on for a full decade.
In fact, in 1969 alone, the USA dropped more bombs on Laos than it did on Japan during the entire Second World War. And as I mentioned, very few people outside of Laos knew then, or even know now, about this American-backed war.
The war in Laos was also instrumental in transforming the CIA from a primarily intelligence-gathering agency into a powerful paramilitary force. Kurlantzick says it was the "first such secret, CIA-run war in American history".
Even after the war, its impact has been devastating on the people of Laos. According to the Guardian, One-third of the bombs (mainly made in America) failed to explode. The result is that an average of 500 people die from unexploded bombs and mines every year. These victims are mainly children and farmers, who are forced to work on their contaminated fields to sustain their families. And despite tens of millions of dollars spent, only 1% of Laos territory has been cleared so far.
This is where ARTICLE 22 jewelry comes in.
This ethical jewellery brand creates collections that are made mainly not from metals and gemstones, but modern artifacts with a distinctive story. They're certainly curious to behold, and can start some interesting conversations. They also make a statement about turning the remnants of war into something positive. That's right: I'm talking about shrapnel from those bombs and mines.
The brand does so for several reasons. First off, the brand aims to cultivate the untapped talents of artisans in forgotten or off-the-beaten-track places, promoting entrepreneurship and community development in impoverished areas.
For example, according to the brand itself, the artisans of Naphia returned to their bomb littered village in 1974 upon the close of the Vietnam War to find bombs, exploded and unexploded, and a crashed jet plane. One enterprising man learned how to melt the war scrap into spoons, and shortly after, ARTICLE22 jewelry began working with the village, with 12 families making jewellery from the artifacts of war surrounding them.
Those families grew into 15 families, which today make the label's Peacebomb jewelry. Although they work part time, they earn at least 5 times the local hourly minimum wage, providing them with enough income for school books, school fees, fuel, and medicines. If they were to work as subsistence farmers (which most people in their region do), they would not be able to afford such things.
ARTICLE 22 jewelry knows that the legacy of war casts a long shadow, and there are still incidents today of children dying or being maimed due to hidden landmines from a war almost half a century ago. So perhaps most important of all the good it does is the fact that the brand demines three squared metres of dangerous land for every Peacebomb bracelet sold.
They work with MAG (Mines Advisory Group) to do this. Not only does this activity make the land safe, but it also provides the brand and its artisans with more materials to make more ethical jewellery, including their casually cool bangles, which are often inscribed with motivational words, such as 'your body is a good place to be' or 'peace is the bomb.'
ARTICLE 22 jewelry has been recognised by global consumers and press as pioneering the transformation of weapons to jewellery and, more generally, the tangible value of transformation through fashion. In fact, Emma Watson has recently become a fan, and she sported a pair of ARTICLE 22 earrings on the Ellen show, stating "What a beautiful idea to turn something so negative into something positive."
We couldn't have said it better ourselves!
For more information, please click here.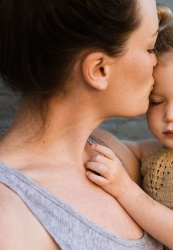 Latest posts by Diane Small
(see all)