Could the rise of thrifting spell the end for fast fashion? We think so! Here's why
By Diane Small
Generation X was there first. After all, the whole grunge movement was based on a rejection of consumerism in favour of thrifting, and ostentatiously not giving a shit about fashion or trends. But the children of Generation X, the so-called Millennials, tend to shop more than their parents did. And so when they start leaning towards buying more used clothes…well, a trend is born.
A recent study done by secondhand clothing retailer ThredUp indicates that purchasing secondhand clothing is threatening to overtake traditional means of buying clothes. Fewer people are visiting malls or department stores, and are instead buying online directly from designers or consignment shops. In fact, the garment resale market grew to around $44B by 2022. And 1 in 3 women shopped for thrifted clothing last year.
The Rise Of Thrifting
Thanks to the magic of the internet, more options for buying clothes are available now than ever. We can:
buy directly from designers and artisans themselves
rent clothes
hunt for vintage treasures that were previously available only by digging through dusty bins
shop for second hand clothing online
shop for pre-loved clothing on some of our favourite retailer's sites
The rise of thrifting online has exploded, and retailers have marketed their clothing better, with improved photography, selection, and purchasing processes.
For all those reasons, the secondhand clothing market is on track to grow 24 percent faster than the traditional retail market over the next four years, according to the ThredUp report.
Why We Crave Second Hand Clothes
The main driver, it says, is Millennials' desire to look cool and unique, whilst maintaining their dedication to social and environmental responsibility. Additionally, 66% of consumers report that they only buy high end designer brands if they're second hand, since they're more affordable on sites like Vestaire Collective and eBay.
Noticing that consumers are searching for rare, unique designer items that don't add to environmental destruction, the rise of thrifting has reached top brands like Calvin Klein and Ralph Lauren.
Better known fashion labels are dusting off some of their archived styles and putting them back on the market. Levi's is one label that's surely particularly happy they didn't ditch their dead stock – the denim company is now offering Levi's Authorized Vintage, which consists of 50,000 pairs of Levi's jeans from the 1960s, '70s, and '80s.
Fast Fashion Slowing Down
It seems Millennials are not the only ones shunning the high streets: the report reveals that 25 percent of consumers plan to spend less on large department stores and high street brands. So, could this be the beginning of the end for fast fashion? Well, maybe.
H&M recently revealed that it has a whopping $4.3 billion of dead inventory. And last year, the New York Post reported that Forever 21 was struggling to pay the bills and lenders were withholding credit. The nasty fast-fashion seller also closed two of its biggest stores in California.
Meanwhile, over the past five years, the $20bn secondhand clothing market in the USA has outperformed the overall retail market, according to research firm IBISWorld.
For us, it all makes perfect sense. We all know about the ethical evils of fast fashion, and there's certainly a lot to love about shopping for second hand goods – sure, you feel better, knowing you're 'recycling' fashion, but there's also the thrill of the hunt; the possibility of finding a gorgeous one-off you could never have found anywhere else, and for a fraction of its original price.
And if that thrill can slow down fast fashion, even a little bit, we think that's a great thing.
Some Great Online Secondhand Shops To Try
The rise of thrifting has been given a big boost by ASOS. They pretty much has their fingers in all the fashion pies: an outlet, a marketplace, and sell menswear, unique designers and women's clothing. And now we can add a vintage clothing and accessories section, too!
Collected from boutiques around the world, you'll be shopping from small business owners who just pay a percentage to ASOS for hosting their shops. Expect to find everything from Versace jackets to 80s Duran Duran concert tees.
This French e-commerce platform is fully dedicated to global fashion luxury. Top-notch pre-owned premium and luxury products are all screened for authenticity, and you're also able to contact the person consigning the item, which means you can try to negotiate a bit on the price.
Got something to sell? If you don't want to deal with the hassle of shipping out your items, The Real Real will send a professional buyer up to collect your consignment picks. After an authentication team goes over your items, the site claims most will sell within three days. Sellers can consign clothing, shoes, accessories and even artwork – and of course, you can also buy, too! The only downside? Delivery is limited to only two countries so far (USA/Canada).
What do you think? Are you helping the rise of thrifting? Let us know in the comments, below!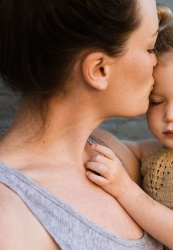 Latest posts by Diane Small
(see all)