These natural ways to remove hair work not only on your legs, but other body parts, too!
By Noa Ben-Moshe
Summer is just around the corner, which means we'll soon all be sitting at the beach while eating vegan ice cream and living our best lives. But let's face it – most of us let our legs go during the winter months (and why not since they're undercover?)
I don't know about you, but I'm not too keen to show of pasty white, hairy legs when the sun is shining. So I'm considering natural ways to remove leg hair. And luckily, there are plenty of options!
After trying and testing many methods, these are the best natural ways to remove hair that I know of. They're safe for your skin, and are vegan-friendly, too.
5 Natural Ways to Remove Hair
Laser hair removal is a great choice, as it uses the power of light to slowly but permanently remove hair.
At-home laser removal devices became increasingly popular due to the cost-effective results in comparison to the crazy prices at laser clinics. One of the best devices is the Silk'n Infinity– a revolutionary at-home hair removal machine that has been clinically proven to permanently remove hair.
Working together with 5 different energy levels, the tiny, hand-held device safely opens the skin's pores and allow the light to reach the hair follicles without pain, irritation or any ingrown hairs. It can emit up to 400,000 light pulses to remove undesired hair growth effortlessly by lightly gliding the device over your skin.
Since the Silk'n Infinity is capable of emitting many light pulses, there is no need for refill cartridges, saving you additional money and making it more sustainable. Moreover, once your hair is permanently removed, you can resell this on eBay or pass it on to a hirsute friend and never have to worry about hair removal ever again. Sweet choice!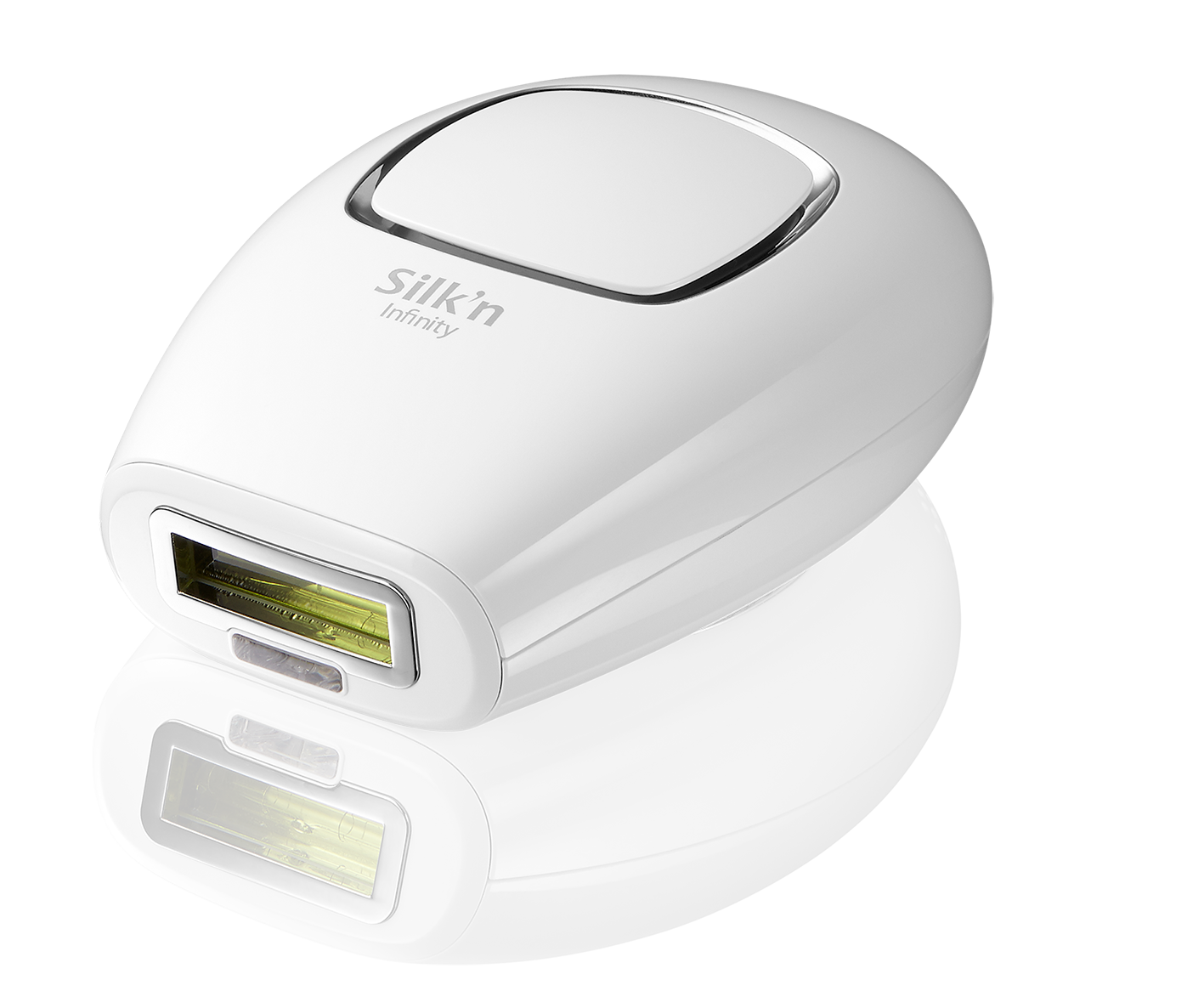 Waxing is another great option to remove hair from legs for a longer period of time. The problem is that conventional wax isn't really sustainable or healthy for our skin, as it can contain toxic ingredients such as parabens and other skin irritants.
Fortunately, there are natural, sustainable alternatives such as sugar-based 'wax.' This stuff is well known for achieving better hair removing results in the long run, making hair grow thinner the more we use it. This kind of wax has been used in the Middle East for years, and is now a favorite of many women around the world.
The sugar wax by Moom is 100% natural and organic, ideal for sensitive skin and contains tea tree oil to sooth and clarify your skin. This brand also offers reusable fabric strips to make your waxing process even more luxurious and sustainable.
Pumice stones are inexpensive, natural, sustainable, reusable and easy to use. They work for everything from foot care, to exfoliation, and you can use them to remove body hair, too! Simply hop in the shower and soften your skin with warm water. After 5-10 minutes, wet your pumice stone and rub in a circular motion with gentle pressure to remove hairs.
Pumice stone hair removal is best for fine hair, but make sure you use it properly or it can irritate your skin. I wouldn't recommend using it in delicate areas like the thighs, bikini area or the face, or for people with sensitive skin. But if you have a few fine hairs you'd like to get rid of on your arms or legs, give this a try. If it doesn't work out, you can always use it to smooth skin on your feet or elbows!
Conventional plastic razors are practically impossible to recycle and end up in our landfills and oceans. For this reason, non-disposable razors or "safety razors" have become very popular in the sustainable community in recent years.
They look good in the bathroom, last for decades, and are great for leg hair removal, too, as they provide a super close and smooth shave without irritation or hassle. To use one, you only need to buy blades. You simply can't get any better value for money in the long run! We love Rockwell Razors, or Bambaw, seen below.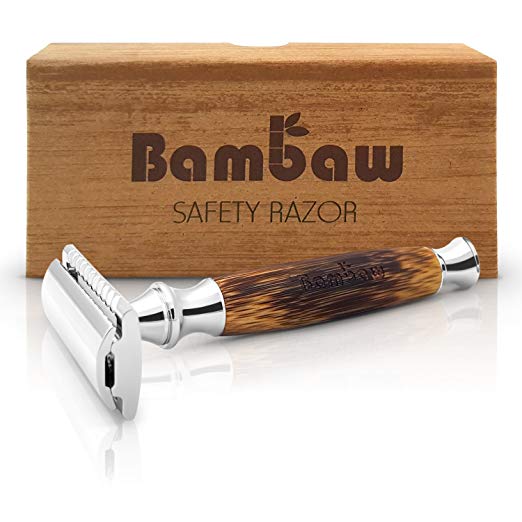 Want to get smooth legs for a longer period of time, without the messy wax or the more expensive laser machine? Electric hair removers, a.k.a. "epilators," might be the best option hair removal option for you! They pull out hair from the root, assuring that you'll get smooth-looking legs for at least 4 weeks.
Epilators come with many different blades and accessories that will come in handy for every single part of your body. If you have high pain tolerance (yep, this can be a bit painful), I would recommend you to use it at nighttime after a hot shower and a good scrub. Make sure your legs are completely dry and that you don't have any lotion on. Pull your skin and glide it against the grain.
The best part is that once you have one of these, you'll never need to buy another hair removal product ever again! It should last for decades.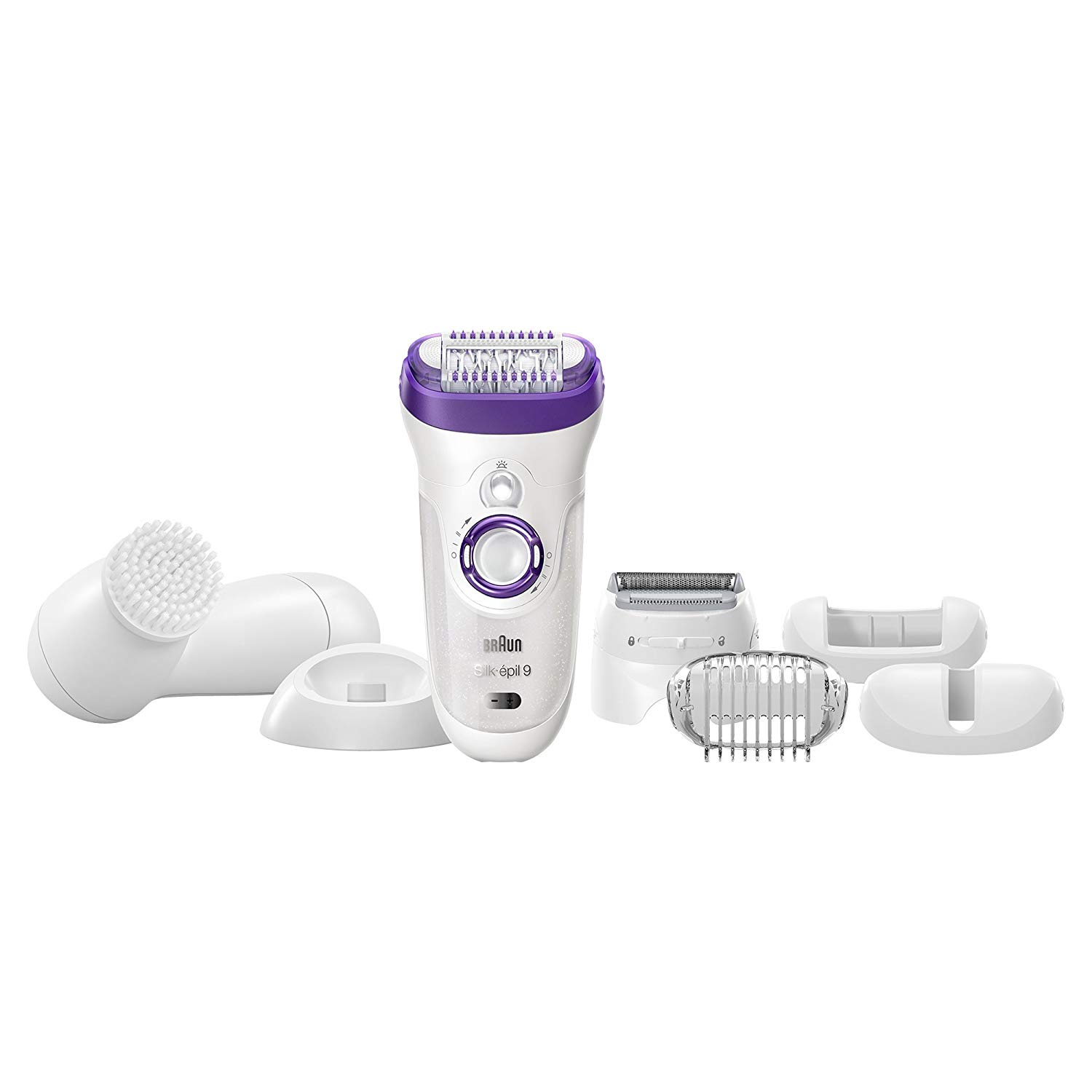 Post-Shaving Care For The Ultimate Summer Legs
Just spray and you've got a bit of a tan! Yes, you read correctly. This cruelty-free colour-correcting spray is formulated with vegan, natural and organic ingredients to reduce redness after shaving or waxing. It also gives skin a natural, sun-kissed glow without a fake tan smell, streaks or an orange undertones.
It contains organic tanning actives, avocado, chia seeds and coconut oil. There's also a refreshing eucalyptus and peppermint scent. To use it properly, exfoliate 24 hours before application. Mist across the body then blend with a tanning mitt. A gorgeous tan will develop in 4-6 hours!
Body oil is a must after any natural hair removal method. Apart from giving a nice, shiny look to your legs, it also restores and soothes the skin. This ultra-concentrated, yet lightweight organic seaweed and botanical-based body oil is a must-have! It's loaded with luscious acai, babassu, passion fruit and Ayurvedic sesame oils to deeply hydrate skin. OSEA says it also visibly firms and minimises the appearance of stretch marks. Bonus!
The Pacifica body butter formula has been my favorites for years: it is perfect for all skin types (my sensitive skin included), super moisturizing without being too thick or heavy, absorbs like a dream and smells like heaven. It is, like all Pacifica's products, made with 100% vegan and natural ingredients and packed with nature's best moisturizers – shea butter, almond oil, safflower oil, and vitamin E.
This coconut-scented butter is my personal butter of choice! If you want to feel like you are in a summer vacay in Hawaii every time you go out of the shower, simply rub it all over your body.
Which natural ways to remove hair do you use? Leave your experiences in the comments section!
xxNoa
Latest posts by Noa Ben-Moshe
(see all)