Travel to Saudi Arabia isn't on the top of everyone's list. But we went. And here's what happened
Travel to Saudi Arabia isn't yet very popular, and with good reason. It's difficult to get visas to this country, and women are not even allowed to enter the country unless they will be met at the airport by a husband, a sponsor or male relative.
The Saudi Embassy advises women to dress conservatively in public; that means wearing ankle-length dresses with long sleeves and not pants. In many areas, particularly the capital, Riyadh, women are pressured to wear a full-length black covering called an abaya and to cover their heads.
Women in restaurants not accompanied by a male relative often are not served, and religious police known as the Mutawwa travel in public watching for violations of social mores – any public display of affection is considered offensive, for example.
Nonetheless, Saudi Arabia is a mysterious place, with a fascinating history, and so when I was invited to attend the Winter at Tantora festival on behalf of Eluxe, I couldn't say no.
The event took place in an area to the north of the country at a remote but highly historic place called Al-Ula. It was and important trading route from as far back as the first millennium BC, when its position on the ancient 'Incense Route' between Southern Arabia and Egypt led to Al-Ula becoming a centre of commercial exchange and cultural activity.
A Few Glitches
As a first-time visitor to Saudi Arabia and specifically invited to report on the Winter at Tantora event I was looking forward to a smooth travel experience, however sadly that was not the case. Whilst at London's Heathrow airport, I was delayed from boarding the flight up until 10 minutes before take off because apparently my visa did not 'look official' enough.
Once on the plane, I hoped the remainder of my journey would be drama-free; however, upon landing at Jeddah airport, there were a few more problems awaiting.
Since most signs were in Arabic, the PR firm that had organised the trip had someone waiting at the airport in Jeddah to provide directions to the upstairs departure area for the internal flight to Al-Ula more than 4 hours later. Well, it turned out the flight was actually departing from another terminal building entirely, which happened to be a few miles away.
After this realisation, of course I missed the flight. There were a few phone calls and messages back and forth to my PR contact on the ground in Al-Ula, and as it turned out, the best option was to stay overnight in Jeddah and fly out the following morning to Al-Ula.
Staying in the club lounge at the Intercontinental Jeddah made the delay and one day stay in Jeddah more bearable and of course the PR firm was very apologetic.
Finally On My Way
I was delighted to discover I would be staying at the Shaden Desert Resort in Al Ula. This is an eco-luxury 'glamping' ground with breathtaking mountain views, just 25km from the local airport. Staff were friendly and provided excellent service, and the onsite restaurant served a variety of delicious cuisines and could accommodate all dietary requirements, including veganism.
My room was a cross between a luxury tent and a high end villa. The resort used locally sourced materials for its construction, and was designed to blend in with the desert environment, yet all the conveniences of a modern hotel room were included, such as generous free refreshments, full climate control, a wall mounted multi-channel television, sofa and full wi-fi access all around the resort.
My large bed was very comfortable and the walk-in full body rain shower was nearly a glorious miracle, given the desert environment. I was also impressed by the patio, which provided picturesque views of the surrounding sandstone canyons, perfect for finding a little peace and tranquility.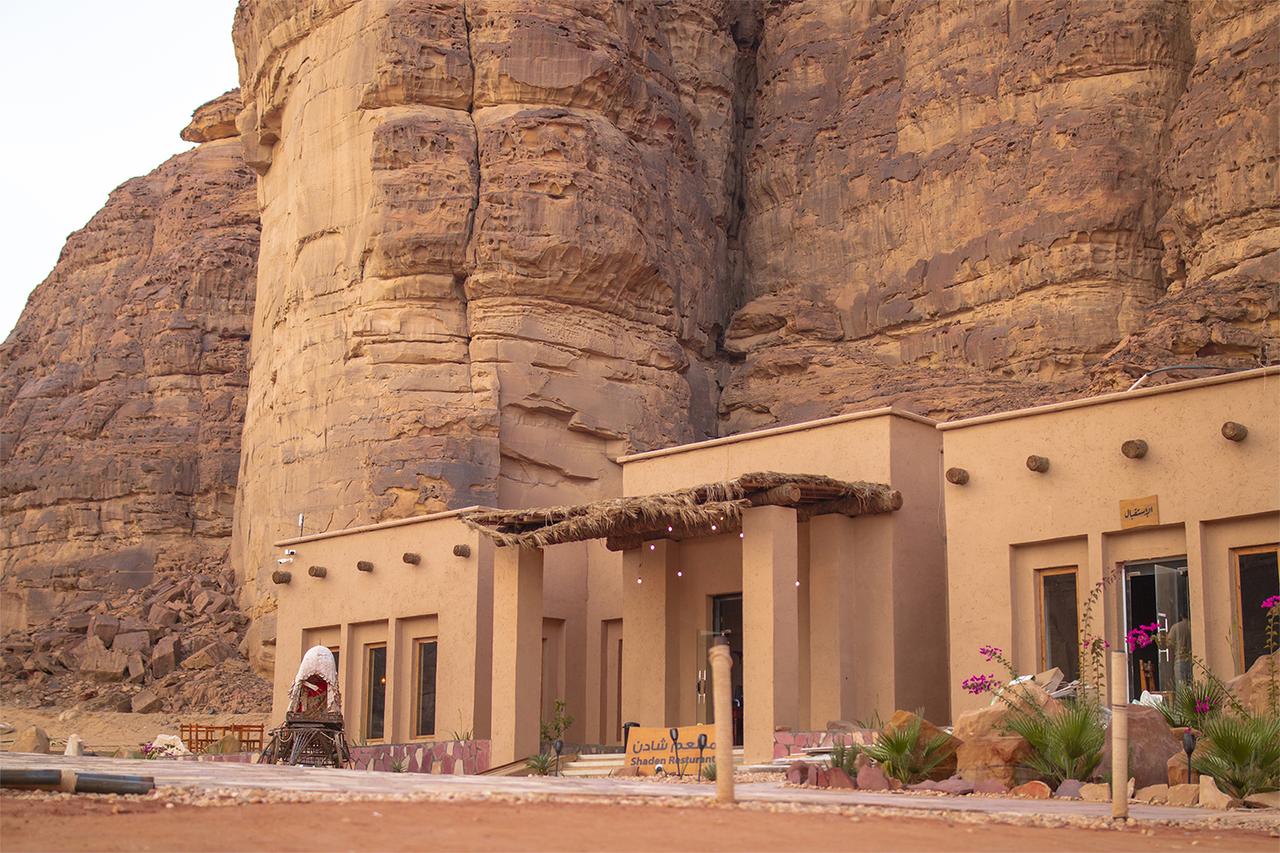 A Bit of Entertainment
Each week during the festival, visitors have the opportunity to attend concerts and experience the music of artists from around the world. I was fortunate to be at the festival during the same week as the world famous and supremely talented Greek composer Yanni perform. It was a truly amazing experience to see him live in what could only be described as a memorable and energetic performance in a spectacular setting under a million stars.
It would be wrong of me to mention the concert without mention of the Maraya concert hall, this was truly a spectacular design which clearly had a lot of thought and planning go into it. Architect firm Gio Forma and Black Event Engineering created a unique, one of a kind 'mirrored' venue on the sand in the middle of the Al Ula desert which certainly enhanced the unforgettable experience of the evening.
The concert was followed by dinner, which in all honesty was more like a royal banquet. The beautifully presented choices of food seemed limitless and what I decided on – fresh hummus, varied lettuce and vegetable salads, hot, fresh flat breads, falafels and more – was absolutely divine.
A Desert Safari
The next day, we set about exploring the desert through a safari – truly, the ultimate way to experience the wonders of the desert and surrounding mountain ranges.
It was early afternoon (after the worst of the sun's heat) when we joined a small convoy of other 4x4s to take on the desert sand dunes in the 30+ degree weather.
The safari ride lasted a few hours and it quickly became clear that we were following a route that respected the delicate environment around us. We had several stops to take in the amazing scenery, and from the amount of photos that were being taken by everyone it is fare to say we all had a similar appreciation of our spectacular surroundings.
About halfway through, we stopped for snacks, which included tea and the ever-popular regional dates, then we began to make our way back to Al Ula Old Town, which is quite incredible in its own right.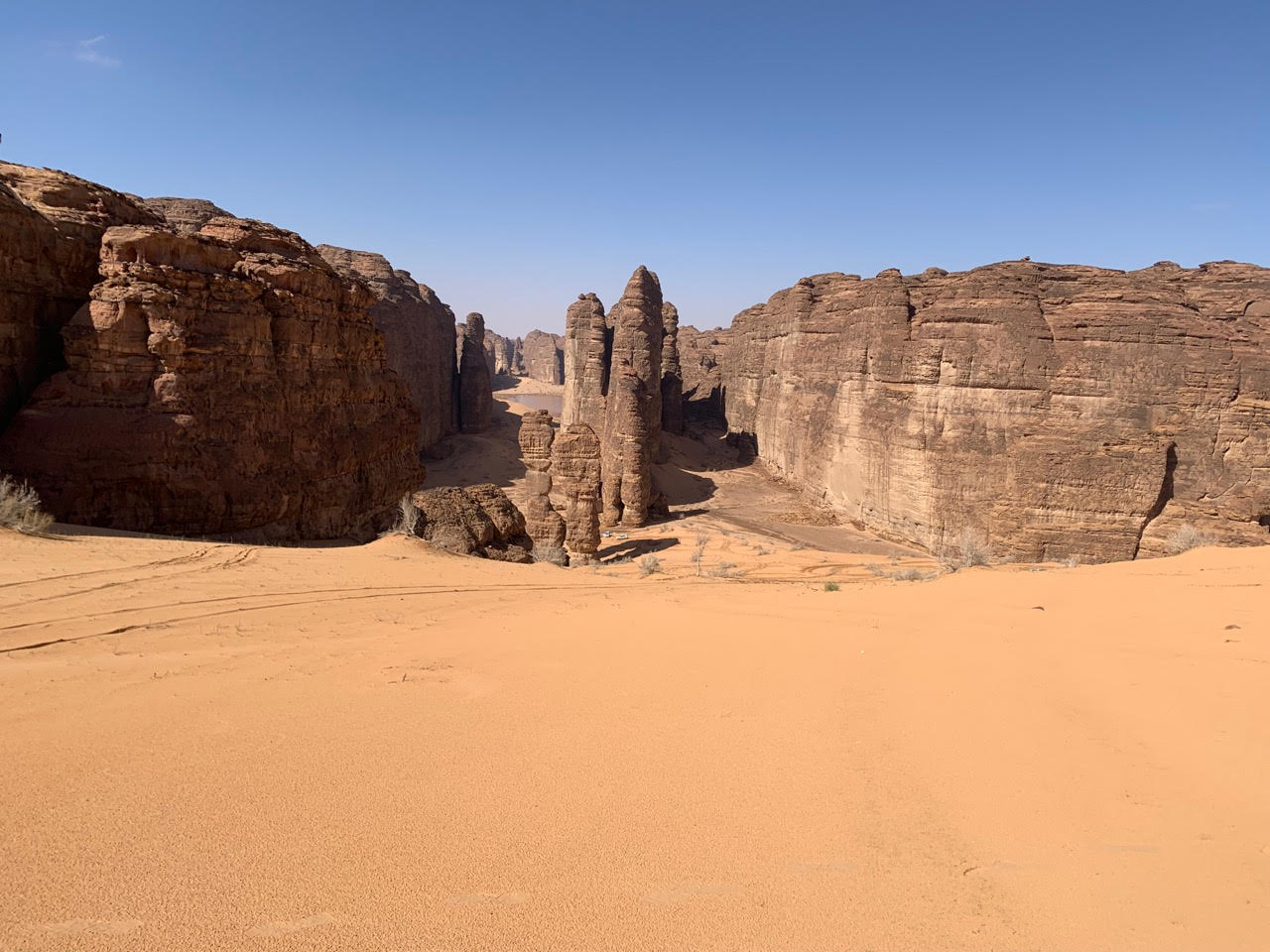 Al-Ula Old Town
One of the highlights of visiting this ancient town is a sundial known as Tantora. For hundreds of years it was used as a marker by locals to indicate the start of the winter planting season. The old town contained about 900 houses and 400 shops, all made from local stones and earth.
Humans had been living here from as early as pre-Roman times right up until the 1980's. There is also a castle dating back to the 10th century, whose access is provided via a restored staircase. Once at the top, I experienced a unique feeling of having time travelled – overlooking the old town and the remains of buildings steeped in so much history, I almost forgot which century this was!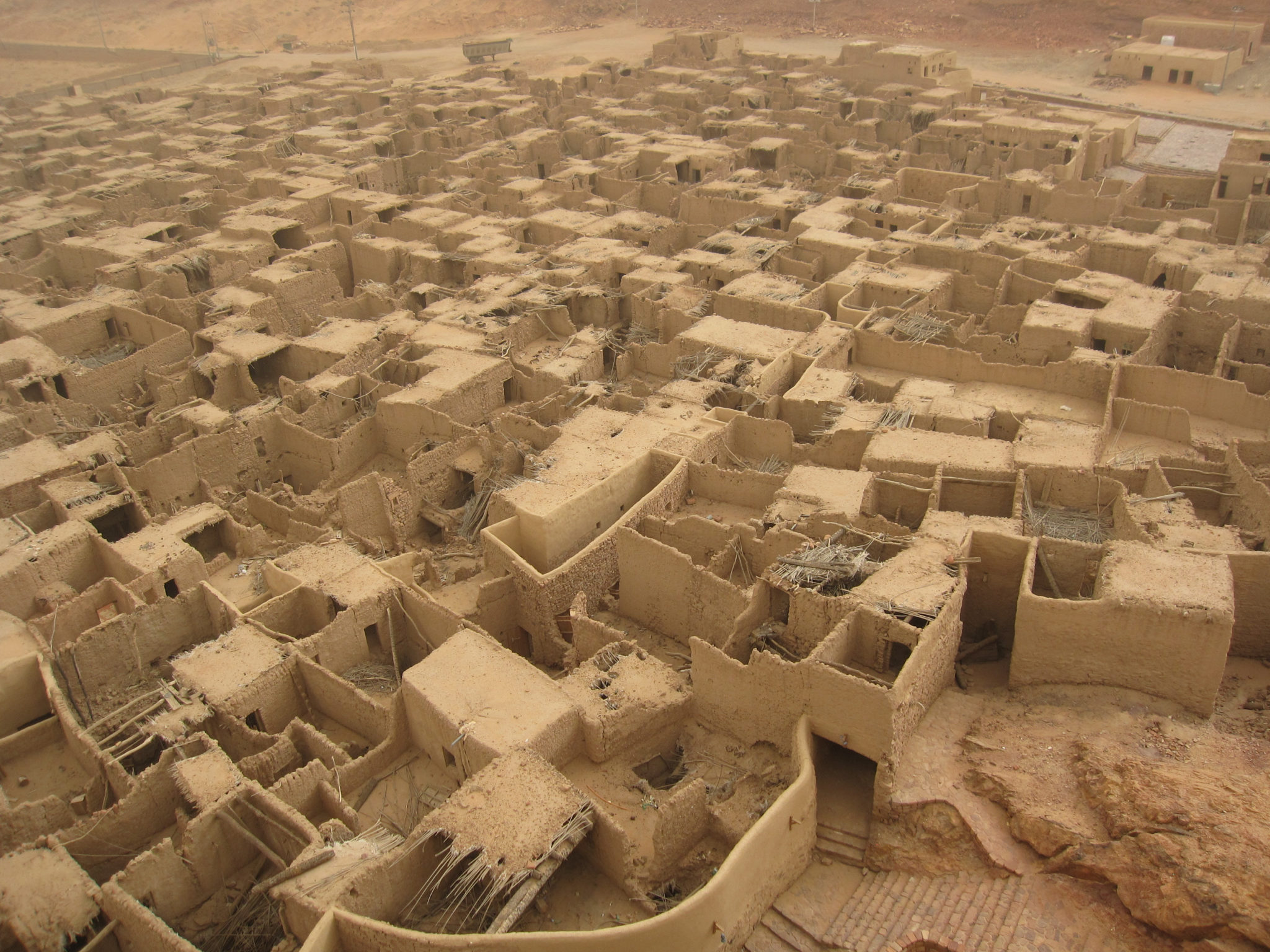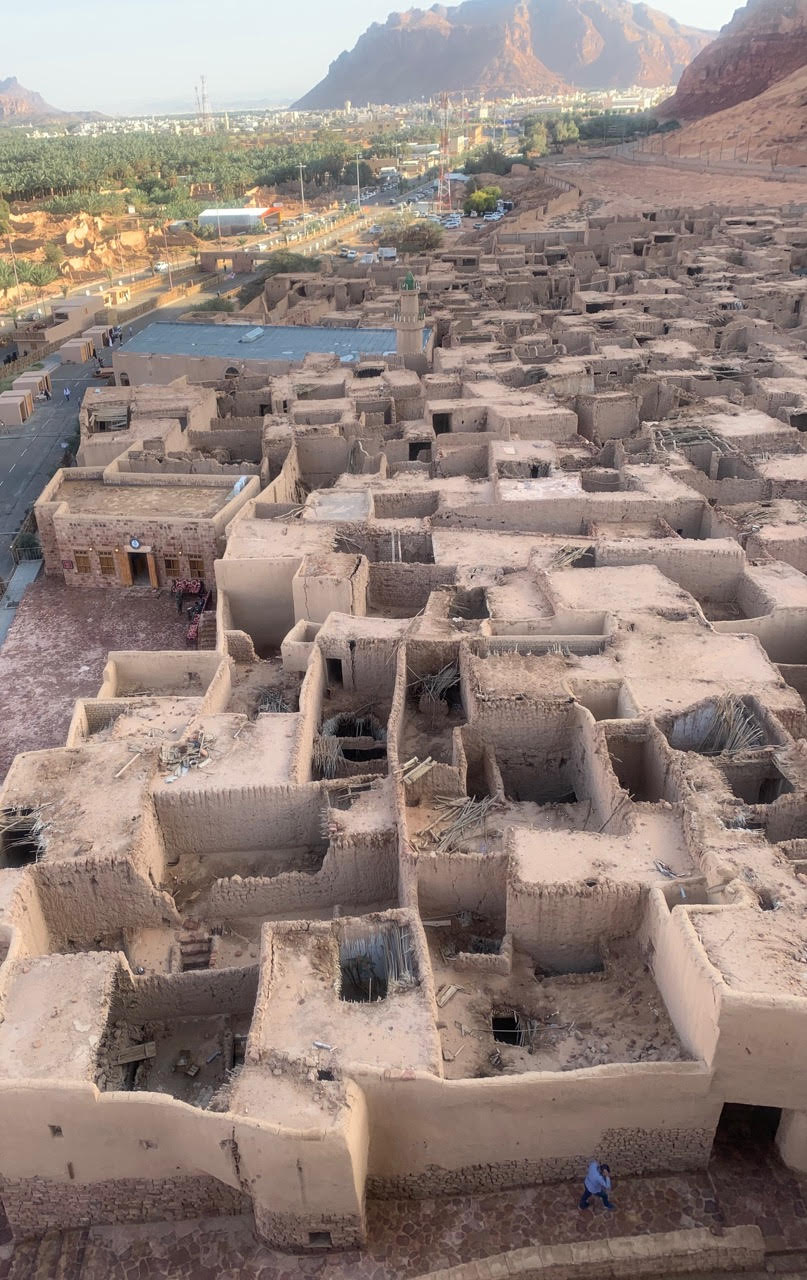 Mada'in Salih
For me, seeing the tombs at Mada'in Salih was one of the most memorable parts of this journey, and receiving a guided tour around much of this area certainly brought to light a few surprises. It was intriguing to learn that settlement occurred here during the 1st century, when the Nabatean king Aretas IV Philopatris made it his kingdom's second capital, after Petra. Can you see the resemblances to Petra in these photos?
Characteristic of Nabatean rock-cut architecture, the geology of Mada'in Saleh provided the perfect medium for the carving of monumental and settlements, with Nabatean, Greek and Latin scripts still inscribed on their façades.
Nabatean settlements stretched from southern Syria to the north, going south to Negev, (modern-day Israel) and down to the immediate area of the Hejaz. The Nabatean kingdom (which I had never ever heard of before!) flourished due to its monopoly on the trading of incense, myrrh and spices until it was conquered by the Romans at around the 1st century.
Due to its dryness, Mada'in Salih was one of the main areas for the elite to bury their deceased, and many of the tombs still exist here today.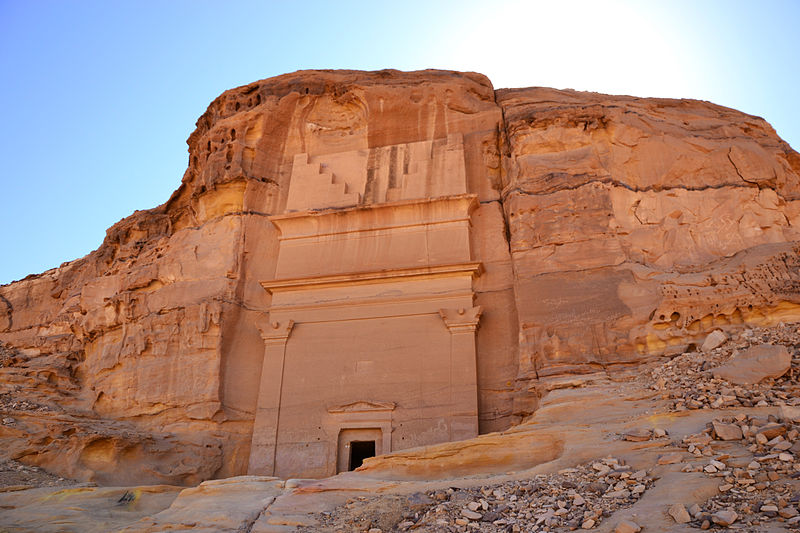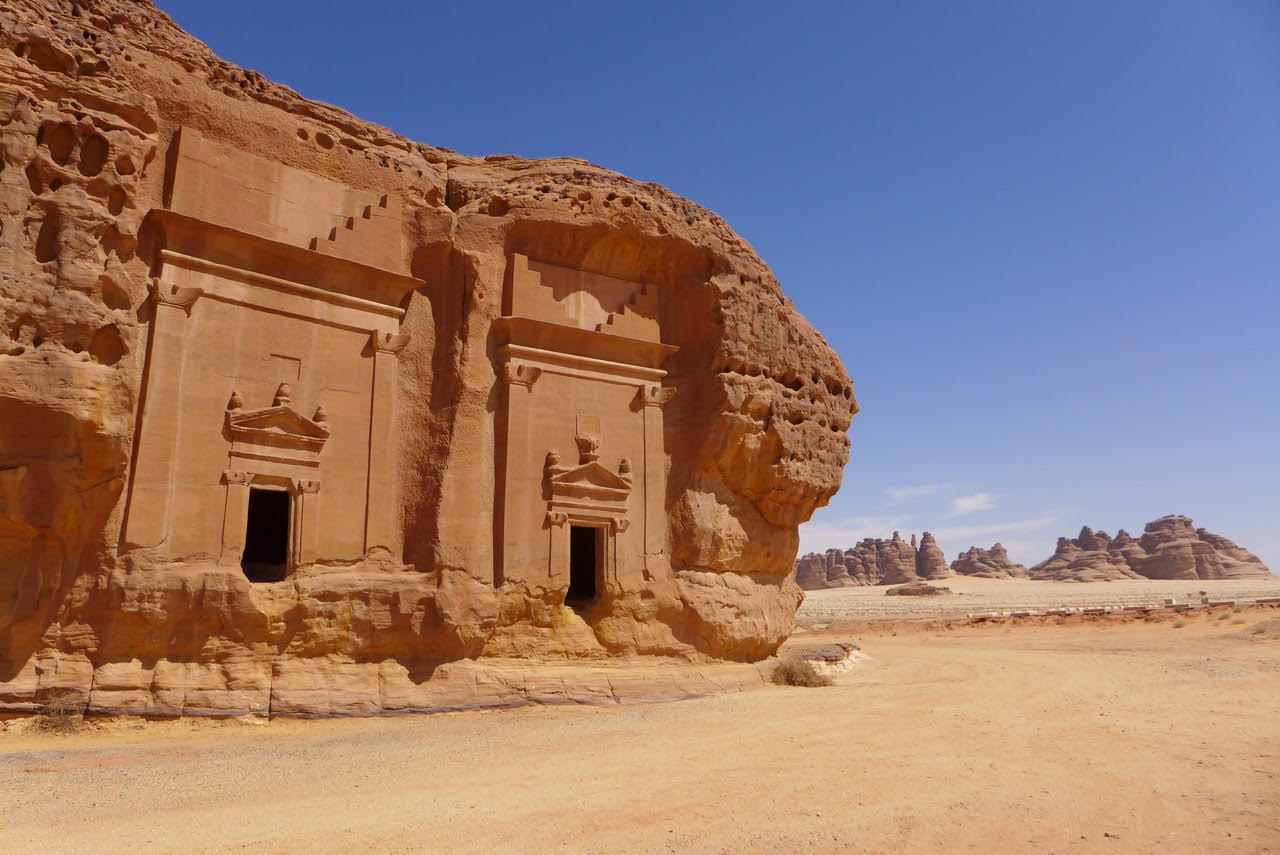 So…Should You Travel To Saudi Arabia?
As I mentioned, getting here was not easy, and if you're a female traveller, it can be even trickier. But after spending time in Al-Ula, taking part in activities, experiencing their rich cultural history and speaking to locals, it's clear that to me this corner of Saudi Arabia has huge potential to develop into a thriving destination for cultural tourism.
In particular, conscious travellers who appreciate sustainable luxury and learning about other cultures and their history will feel fulfilled as the itinerary for Winter at Tantora in Al-Ula delivers on all this and more.
So, should you travel to Saudi Arabia? Given my experience, I would say it's a unique opportunity you shouldn't miss.
Latest posts by Chere Di Boscio
(see all)