Love great views and climbing? You'll love Skylodge Adventure Suites!
By Diane Small
Imagine this: sleeping with a view over the Andes mountains all around, with the night sky twinkling overhead, and the greenery of the Sacred Valley visible below your bed. Six hundred metres below your bed. Gulp!
So it is at Skylodge Adventure Suites, a collection of unique sky pods that are only available to guests who are willing to spend around an hour and a half scaling up a mountain. The pods are a 90 minute drive from Cusco and around 8 miles from Machu Picchu. Your adrenaline will be on full flow as you climb the via ferrata route of 170 metal steps and aluminium wires; of course the climb requires a decent level of fitness and agility – and a fear of heights wouldn't be helpful – but kids as young as 6 are able to reach the pods with the help of the very able Skylodge team, who provide equipment such as a hard hat, gloves and harness.
Skylodge Adventure Suites: A Hotel Like No Other
This is an innovative, daring and exciting hotel concept. And although you may wonder how safe it is sleeping in glass pods attached to a giant rock, you can literally rest easy, knowing that these well-designed rooms are firmly fixed to the mountain's side thanks to 20 sturdy anchor points, each capable of holding one-and-a-half tonnes.
Staying in the Skylodge is a once-in-a-lifetime experience that's unlike any other typical hotel visit. All your food and drink is crammed into your guide's backpack; there's no gym, room service, or concierge. There are no slippers, bathrobes, and there's not even wifi. You won't find a doorman, maid or valet. In fact, the only other staff member you'll really rely on is your guide, who cooks, cleans and helps you climb. All guides are fully bilingual and trained in hiking and climbing.
Can You Handle It?
Each of the three sleeping pods can accommodate up to four people, with their one double bed and two singles. Blinds can be pulled back in order to provide dazzling views of the valley and the stars – and there are four simple overhead lights that run on solar power. The pods are constructed from a lightweight aluminium framework, whilst everything else is made from clear, sturdy Perspex.
Now, I know what you're thinking: what about the toilets? Well, there's no shower, but there is a primitive toilet cubicle at the end of the pod, and not to sound too graphic, but 'liquids' go down a pipe into the earth, while 'solids' are *ahem* bagged and discarded later.
Sure, this kind of hotel is for adventurous souls only. But while your friends and family may show off more or less the same obligatory selfie taken at Machu Picchu, if you stay at Skylodge before hitting the Inca Trail, you'll have something far more different to share, not to mention lifelong memories of falling asleep whilst gazing at Milky Way twinkling above and hearing the gurgling of the Urubamba river below.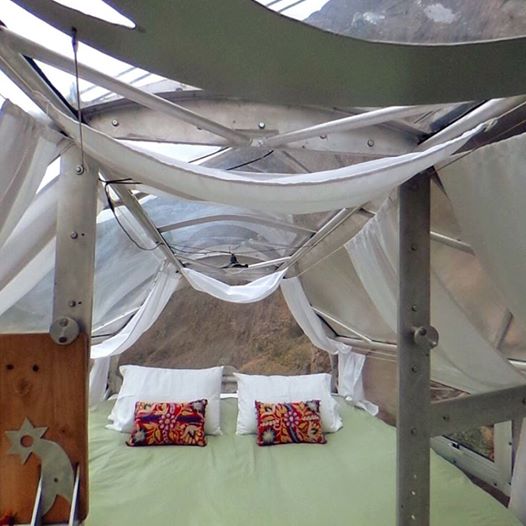 For more information on Skylodge Adventure Suites, please click here. All images courtesy Skylodge Adventure Suites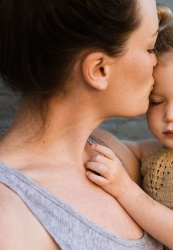 Latest posts by Diane Small
(see all)