For some, this may be a good thing, and certainly there are benefits – the blind can see and the deaf can hear thanks to technological advances in biological medicine, for example.
But for us, this represents a dystopian future whereby humankind loses touch with Gaia and instead moves more into the realm of cold, unfeeling technology. With the advent of smart grids, cryptocurrencies, microchipping, virtual reality and increasing addiction of young people to the internet and avatar 'realities', the threat of widespread, global authoritarian control and disconnecting ourselves to that which makes us truly human is ever-growing. It is something we here at Eluxe feel passionate about rejecting, and we hope von Herpen does, too.
Perhaps this collection, as wonderful as it is, could also be seen as a warning of an ugly future, where the power of nature is reduced to nothing but an attractive – but ultimately empty – simulation.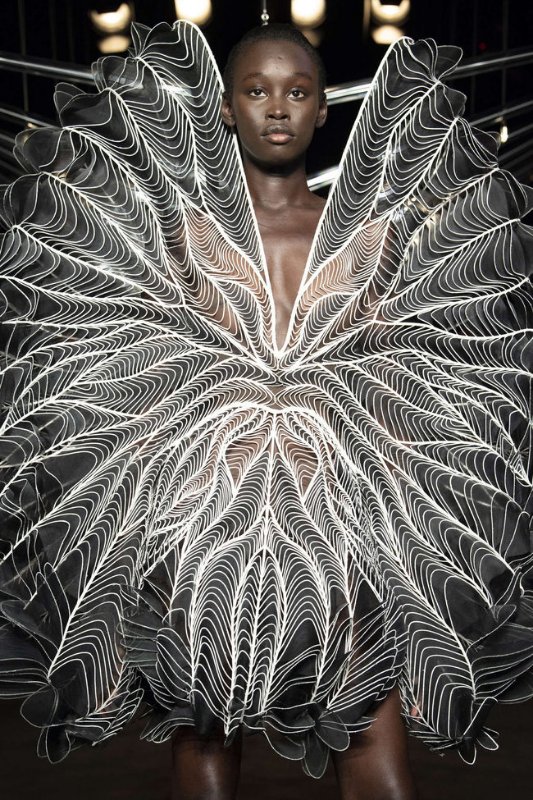 Latest posts by Chere Di Boscio
(see all)
This site uses affiliate links with brands we trust, and if you make a purchase using a link, we may receive a commission.
Did you enjoy this post? Want to show your gratitude? Please support us on Patreon!