By Chere Di Boscio
Fashion photographer Rankin made his name in publishing, founding the seminal monthly magazine Dazed & Confused with Jefferson Hack in 1992. It provided a platform for innovation for emerging stylists, designers, photographers and writers. The magazine went on to forge a distinctive mark in the arts and publishing spheres, and developed a cult status forming and moulding trends, and bringing some of the brightest lights in fashion to the foreground.
Since then, Rankin's body of work has featured in some of the most celebrated publications, highlighted the biggest brands and been showcased in galleries too. In 2000, Rankin published the heteroclite quarterly Rank, an experimental anti-fashion magazine celebrating the unconventional.
In 2001, Jefferson and Rankin launched AnOther Magazine and in response to the expanding menswear market, in 2005 AnOther Man was introduced, combining intelligent editorial with groundbreaking design and style.
More recently, Rankin's work will be shown at an exhibition called Less is More at the Kunsthalle Rostock in Germany in a show that celebrates a career spent challenging the status quo.
Here, we interview  the legendary photographer about charity, identity and mythology.
You started your own student magazine before launching Dazed & Confused. Do you think that punk/ DIY ethos has waned since that time, or is it stronger than ever?
If I talk to my son, who is 19, I think that ethos is definitely still alive and kicking. I don't think it will ever die. There is just a bigger world community with world sized attitudes and problems.
How would you define  'Luxury'? 'Glamour'?
Luxury is me being able to take a lovely holiday every year and not worrying about my mortgage. Glamour is my wife dressed up for a night out!
Most of your work involves people, as opposed to landscapes or nature. What is it that so fascinates you about humans? If you were to stop shooting people, what other subjects would interest you?
Everything about humans fascinates me. The little quirks, the way somebody looks at you, the way one person thinks and another doesn't, the way a person stands or sits, twitches, everything! I am obsessed by how we are all so similar but entirely different. I couldn't stop photographing people, that would kill me. I love what I do more than anything. It's like an addiction I need to feed.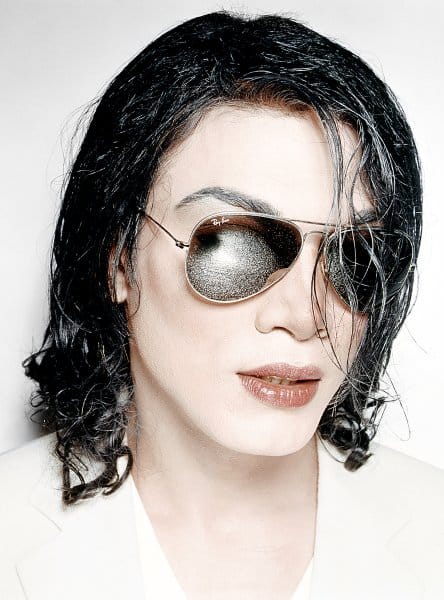 Portraiture in the past spoke volumes about class divisions in Europe. What do you think photographic portraits say about our culture and politics today?
Well with camera phones and social media the pervading state of portraiture would make an alien or future humans say we are entirely self obsessed. Totally wrapped up in how gorgeous  fat or thin or likeable we are. How many friends or positive comments we have. It leaves the actual portrait photographers in quite an interesting place as we have to deal with all of this baggage when we take pictures of people and try to cut through it! I've heard people say that portraiture is dead because of this stuff, but I think it's even more alive because we have so many people that are now communicating visually. It's a visual evolution and I'm very excited but equally scared to be part of it.

You've supported Oxfam in the past. Are there any other charities or organisations you stand behind?
Women's Aid in the UK are great, Oxfam RED do amazing work. Battersea and all dog and cat homes. Next year I'll be working on Comic Relief again, which is very exciting and I feel very honoured to be part of.
What have been some of the highlights of your career so far, for you?
Meeting my wife was probably the biggest highlight, photographing the Queen, going to the Congo with Oxfam RED, watching Dazed & Confused ( a magazine I co-founded with Jefferson Hack) and all of its early contributors go on to do so well. My life is very exciting all of the time, because I do something I truly love. I love getting up in the morning.
From photography, you've branched out into not only videos, but have done a full feature film. What about that medium excites you?
The idea of sparking somebody's imagination, exciting them as much as you're excited. Sharing your feelings, thoughts, humour, sadness is what I've always been drawn to. I love how films and photos and paintings make me feel and I want to make other people feel like that as well. I also love the collaborative approach to filmmaking. You really are one big team working on a common goal. It's very passionate and I would never take any of it for granted!

You've been outspoken about the shallowness of the fashion industry, yet continue to work with and within it. What keeps you here?
I always say a LOT of fashion is very shallow, but at the top of any creative genre there are ridiculously talented people doing very interesting work. I have been seduced by fashion from a very young age and it still seduces me, BUT I have real concerns about how it treats human beings. The people who service it, that work within it  and who buy it or into it. I'm not just moaning about it for the sake of it. I think it's okay to be critical of something you work within, as long as you are trying to change it. There is a massive part of it I'm positive about as well.
Is technology ruining photography?
No I don't think so, but it has changed it so much. It's a very new medium that was always going to change over time and that's what it's doing. Evolving. Personally I love it.
You've shot British icons like Kate Moss and the Queen, but work on shoots around the world. Would you say you still identify as a Brit, a Scot, or do you feel more comfortable as part of that 'international fashion' crowd?
I do love living in Britain, but I consider myself part of the world's population. I really don't think of myself as being part of any crowd, British or international. I'm very much an outsider still, crowd wise!
I love your Centaur, Medusa and God Created Eva portraits. What are some of your favourite myths, and why do you think mythology still resonates today?  
Thank you. The myth of Sirens is still a favourite of mine. The idea of using one of our senses (sound – the voices of their singing ) to entice and trap their victims is fascinating and evocative, especially as I use one sense to communicate my ideas. I think we just love to have monsters to scare us. We enjoy fear, because it makes us feel something. That feeling of the unknown, the impossible becoming a reality excites our senses. It's funny we are still obsessed with ghosts and yet obviously with camera phones if there were ghosts there would be millions of films and photos of them now! But people still insist that they can feel them.
Tell us something about Less Is More. And why the title?
Less is More is my first museum show to focus on more of my ideas in photography. The title refers to showing less and hopefully seeing a bit more in those ideas. I always try to be as honest as I can about myself and my work so it does what it says on the tin.
What's next?
First of all a holiday, but I'm also working on a new book and show with Heidi Klum which will be out next year and possibly a book on the first 5 years doing Hunger Magazine.
Latest posts by Chere Di Boscio
(see all)