Urban living is great–we have access to theatres, shops, cafes, restaurants, transport and millions of other advantages. But what we are lacking is something fundamental, something primal that it seems all humans need: contact with nature.
Missing contact with forests, the sea and fresh air, many of us try to reproduce the natural world in our homes with a few sad, potted plants. But thanks to some very innovative designers, nature can easily be incorporated into elements of home design. Get inspired by these plant-based interiors ideas, and then have a think about how you can green up your own home.
1. Picnyc Table
Designed by Haiko Cornelissen Architects, this nifty table is not only an instant conversation starter at any dinner but as an extra bonus, it doesn't need to be wiped down, and any spills probably just fertilise the grass more!
Image credits:  haikocornelissen.com
2. Tiny Planters You Can Wear
Forget crystals: if you want some certified energy close to you at all times, put a plant in your jewellery! Not only does it look lovely, it feels nice having something so natural so close by. Take the outdoors indoors, always!
3. Living Moss Bath Mat
This all natural bath mat feels good under the feet, and never needs to be hung up to dry. In fact, the wetter it gets, the happier it is, and what's more: no need to wash this, ever.
Designed by  Nguyen La Chanh
4. Catnip Table
Poor Fluffy condemned to a life indoors? Make her life a bit happier with this catnip-infused table! Afraid she may be developing a bit of a nasty 'nip habit? No worries: grass and other plants do just as well here.
Designed by  Emily Wettstein
5. LED Mushroom Lamps
Unfortunately, there are no natural glow-in-the-dark mushrooms. But this innovative lamp using natural driftwood by  Yukio Takano is as about as close as you can get…
Designed by  Yukio Takano
6. Hairy Flower Pots
Feel like you're having a bad hair day? It's probably nothing compared to these guys! Wonder if any of the team at Good! design–the company that created these planters– used their own faces for this project?
Designed by  Good!
7. Wet Umbrella Stand
The grass is always greener–when it's watered by a drippy umbrella! This invention saves your floors from wet brollies and creates a mini-lawn in the process.
Designed by  Simon Enever
8. Greenhouse Lamp
Water and electricity don't usually go together so well, but this lamp allows sprouts to grow in its base safely, and looks especially amazing when lit up.
Designed by  Kristyna Pojerova
9. Grassy Bed Lounger
Ok, in this case, it's actually the reverse of our title: indoors goes outdoors with this bed-shaped grassy knoll. Perfect for lounging around on a hot day, the grass keeps you cool whilst the form keeps you comfy. Pillows and blankets optional.
Image credits:  cepolina.com
10. Living Desk
The workplace can be a jungle–and now so can your desk! Not only does this desk look good, but being surrounded by water, plants or animals eases stress, and the plants filter the air of pollutants, too.
Designed by  greenwork.se
Related articles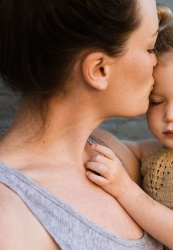 Latest posts by Diane Small
(see all)
This site uses affiliate links with brands we trust, and if you make a purchase using a link, we may receive a commission.
Did you enjoy this post? Want to show your gratitude? Please support us on Patreon!