The Hamptons are mainly known for lush indulgence. But as more eco friendly homes hit the Hamptons, could this area become the new sustainable hotspot?
By Diane Small
The Hamptons is an exclusive holiday spot located on Long Island in New York State. Famed for being being a summer escape for well-heeled New Yorkers, the area is more known for indulgence over ethics: homeowners often fly in by helicopter, then jump onto their jet skis or into their powerboats before hitting the high-end boutiques on Main St in East Hampton. Despite the fact that there are beaches and loads of greenery, no one really takes advantage of that; they watch polo on the huge green fields inland. They play golf on cleared forests. They go to swanky parties at enormous houses. No one goes to the beach.
Homes here are referred to as 'cottages,' but they are anything but – these are massive houses, and owners will go to great lengths to outdo each other, showing off their homes at elaborate parties.
Developers Marc and Anna Cléjan, with partner Mark Thackrah, decided it was time eco friendly homes hit the Hamptons, and they decided to build self-sustaining 'cottages' that improve well being while creating as much energy as they consume.
Their net zero design is achieved by combining solar, geothermal, LED, and insulation technology, resulting in a sustainable lifestyle that is financially smart. Over the course of a year, these proven technologies save approximately $20,000 in combined energy bills while also increasing reliability and lowering the maintenance requirements and costs for the home.
In addition, these houses also have the latest smart home technology with an integrated Sonos sound system, lighting controlled by smartphones, remote thermostats, and remote security system that can be controlled by your phone, so you can monitor and prepare your house for your arrival.
So far, the trio has completed 6 homes and are currently working on an additional two homes now.
We asked Marc Clejan for more information about this transformative project.
Eco Friendly Homes Hit The Hamptons
How would you describe the MNZ brand philosophy?
First, by our mission: Transforming the world by creating the homes of the future.
Then, by our vision: Creating a new category of homes that use architecture, design, and technology to improve quality of life while lowering costs and environmental impacts.
How would you describe the homes themselves?
Clean Lines
Light Filled
Organic modern design
Bringing the outdoors in
Living in harmony with nature
Optimized for living and entertaining
Designed well being
Green Technology
What does net zero living actually mean?
Virtually no energy bills (heating/cooling/electric/hot water/pool heating). Over the course of each year, the house produces about as much energy as it consumes, saving the homeowner $15,000-$30,000 per year in operating costs depending on the size of the home.  It means you get a smile on your face
when you get your monthly bills!  It also means your home has no ongoing carbon footprint and it's not contributing to pollution or climate change, which puts another smile on your face.
What inspired you to launch MNZ?
I started GreenLogic 12 years ago to offer green technology solutions to homeowners. Over that timeframe we worked for on thousands of homes and found that most existing homes and also most new home designs were not able to take full advantage of today's amazing new technologies.  Most Architecture  and design were stuck in old ways of doing things and were not evolving quickly enough.  Most homes today are basically the same as they've been for a very long time. While technology and design are rapidly transforming so many other industries, homes are not progressing much.
I started realizing that the home design and building is industry needed a new direction and since no one else was doing it, I decided to start MNZ to bring this idea to reality. My wife decided to join forces with me and we started by designing and building a new home for ourselves where we could test out our ideas and
prove our concept.  My wife brought the design direction to make the house look amazing and also to provide better quality of life with no compromise from all the cool technology and engineering I put into the house. We wanted to have our cake and eat it too:  a drop dead beautiful house, that was more
comfortable and fun to live in, and was far greener than anything else out there.
We then lived in that house to make sure it worked and found that it exceeded our expectations and everyone who saw it agreed. After a full year, we confirmed that it produced as much energy as it consumed, and was in fact a true net zero house!
We knew we were in to something and were ready to take on more projects. We joined forces with Mark Thackrah, our in-house architect and project manager and have now completed 6 projects, and are doing 2-3 per year.
Why was it important to you to live in the first MNZ home you built?
We needed to make sure it all worked, and understand exactly what living in the house felt like. We needed to be sure we had a truly unique and amazing product, before we offered it to others.
What was the biggest surprise about living in the home? And what was the most important change you identified to change?
We were very surprised at how warm, cozy and sunny the house was in winter. The geo heat is way more comfortable than traditional heat. Its less dry, there are no drafts, the surfaces all warm up, and the temperature is super stable.  This was a huge surprise because there so much glass on the house
and it was a record cold winter with many days below 0, while we were toasty and warm inside.
We also realize how much we loved the connection to the outdoors, thru all the well placed glass and indoor/outdoor spaces where our artwork was provided by Mother Nature.
How many MNZ homes do you intend to build each year? How long does it take to build each one?
We want to stay small enough that we can make sure each house is perfect. Right now that is probably 2-3 houses this year. But as we build out our processes and carefully grow our team we will expand that number.
We have also developed a streamlined design/build process that allows us to get homes designed and built in about 12 months which is about 1/2 the time it take for a custom house in our market.  Not only is it faster and easier for our clients, it also saves them a bundle.
Who is the ideal MNZ home owner?
Everyone who appreciates good architecture, design and technology.
Finally, why was the Hamptons the ideal location to build the first MNZ homes?
Because it is a very demanding market where customers expect the very best. If we can win over this market then we know our homes would be successful anywhere.
Prices range from $2.3M – $8M and this is the only company creating net zero homes in the Hamptons.
For more information, please click here.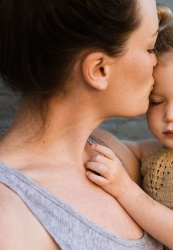 Latest posts by Diane Small
(see all)