By Diane Small
A bit of creativity and a will to recycle can add up to a very creative household indeed! We've scoured the net to find 15 fun upcycling ideas that will add a touch of humour and style to any home.
1.  Old sweaters become cat beds
Image: Etsy
2. Bikes are used in ways you never imagined: as a sink stand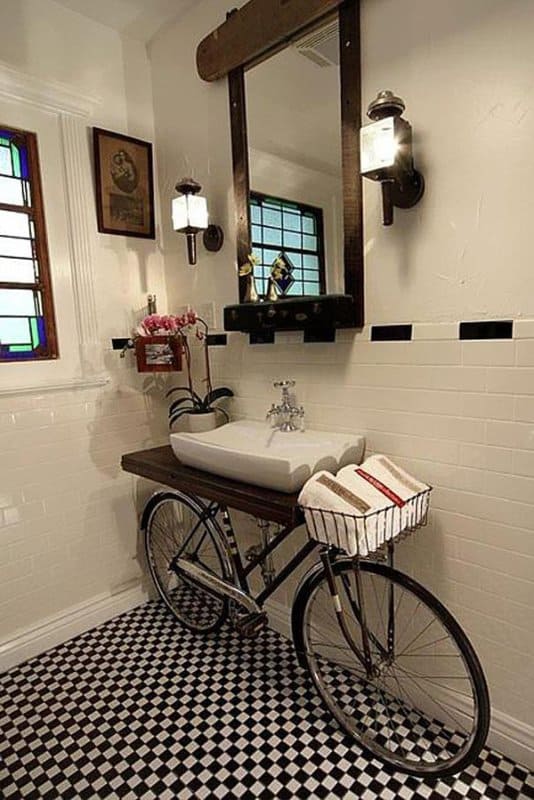 Image:  benjamin-bullins.artistwebsites.com
3. Or as lighting fixtures
Image:  Joe O'Connell + Blessing Hancock Public Art
4. Or as a clock
Image: Etsy.com
5. Or even as chairs
Image: Andy Gregg
6. Bottles easily become pendant lights, like these
Image: Etsy.com
7. Or these:
Image:  http://www.weylandts.co.za/
8. Old bathtubs become Breakfast at Tiffany's style sofas: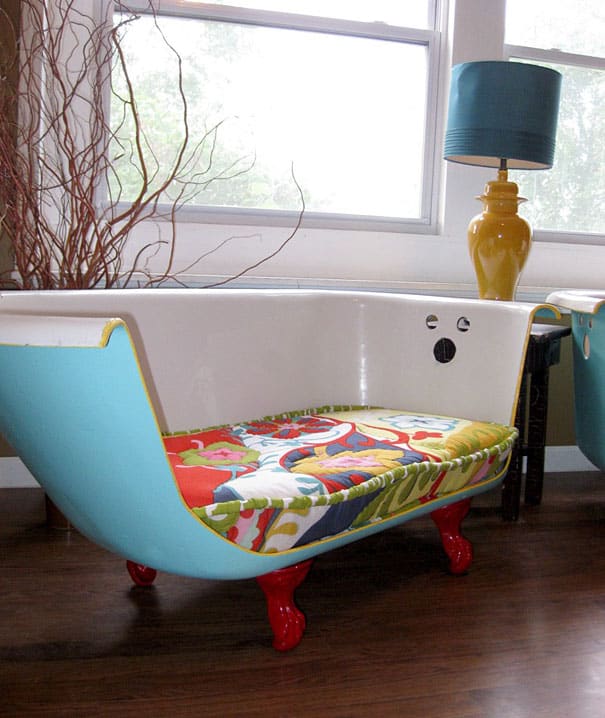 Image: Etsy
9. An old spaghetti strainer makes a rustic pendant lamp: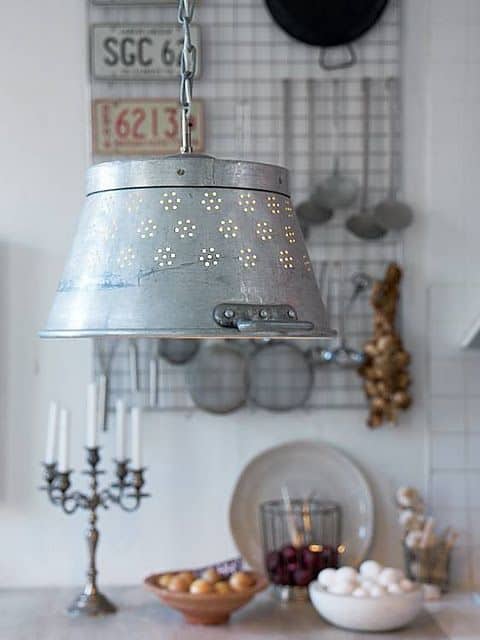 Image: Buzzfeed
10. A filing cabinet makes a very strong and practical based for a desktop.
Image: Boredpanda.com
11. Drill a hole in old toys to make a roaringly good toothbrush holder!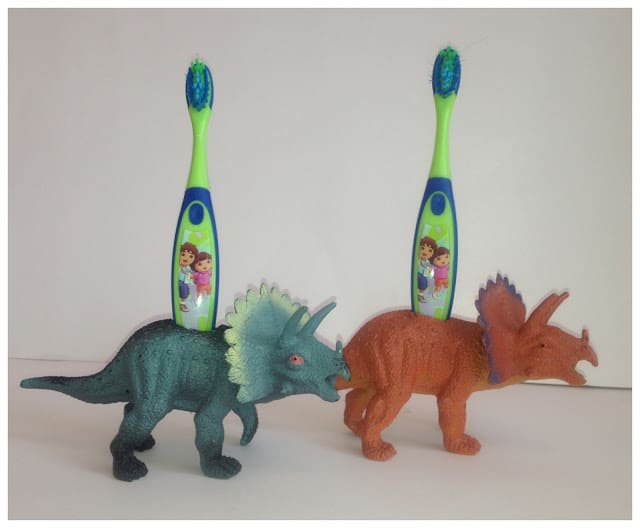 Image: Boredpanda.com
12. Use a glue gun and scrap fabric and wrapping paper to turn tins into stylish pots for your desk
Image: Etsy.com
13. Cut old globes in half to create a rather educational pendant lamp
Image: Buzzfeed.com
14. Upcycle simple wicker baskets into 'drawers'. Great for hallway storage!
Image: Boredpanda.com
15. Create a 'wall' of coloured glass by drilling holes through the bottom of old bottles and running a length of rope through them.
Image: Boredpanda.com
Related articles
This site uses affiliate links with brands we trust, and if you make a purchase using a link, we may receive a commission.
Did you enjoy this post? Want to show your gratitude? Please support us on Patreon!