By Diane Small
We've all been there: shopping for shoes, and none seem to fit quite right.
 That platform shoe is so heavy it falls off your foot when you move; those strappy sandals are gorgeous but are strangling your baby toe.  Czech designer Pavla Podsednikova found a solution to these problems–create your own footwear through technology that allows for a perfect fit.
Specifically, for her graduate project at the Academy of Arts, Architecture and Design in Prague, she scanned her feet with a 3D program, used ABS vacuum shaping and carbon filter laminates, and voila–shoes molded for her foot only were printed out.
3D printing of accessories in on the vanguard of a new movement in slow fashion. The main eco-concept here is zero waste–when creating something that's individually tailored and ordered, there is no unsold stock and no scraps leftover from production; individual components are unnecessary, as the shoe is made without soles, clasps, or adornments.
Almost an organic extension of the foot, 3D printed shoe styles can be chosen from catalogues found on line, or created by the individual herself:  "In times of mass-production of everyday items, I feel the need to find a way back to their customisation and individualisation," the designer says.
Currently, such production of shoes is extremely limited, but like Podsednikova, we're sure 'Instant Shoes' is a concept whose time has come.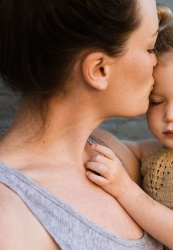 Latest posts by Diane Small
(see all)