Photography for Future is more than just home decor. It's an environmental message…and more!
By Diane Small
More of us are stuck at home than ever before, thanks to restrictive government lockdowns. That not only means sadness, depression and boredom, but it also means staring at the same four walls day in, day out. 
But there is one volunteer-run non-profit photo gallery would like to make that experience not only a bit more pleasant, but eco-friendly, too.
"Photography for Future" is not just the name of this gallery; it is a concept, an ethic, and a principle which the team behind it strongly believes in. The gallery offers you the possibility to make a real difference for the environment while getting a beautiful photograph in return — whether as a gift for your home or for someone you love. 
Purchasing a print from the gallery directly supports reforestation projects in the Brazilian Atlantic Forest. This is an incredibly rich (and incredibly overlooked) biodiversity hotspot off Brazil's eastern coast, often referred to as the Amazon's smaller sibling. Up to 80 trees can be planted with the purchase of each print!
Buying a photograph not only directly plants trees in this area, it also, by default, mitigates climate change, guarantees cleaner water, reduces air pollution, and provides livelihoods for local people and habitats for wildlife.
Thanks to photographers who have chosen to donate their photographs free-of-charge and the strong team of volunteers running the gallery behind the scenes, we can really guarantee that 100% of the profit goes directly towards this conservation work. 
With Photography for Future, you're given an honest way to give back to our environment, while buying art. Giving gifts or treating ourselves to beautiful home art can be sustainable and fulfilling. Through highlighting values ​​of conscious consumerism and the return to simplicity, with these photos we can together work towards a greener future. 
How does it work? 
The Photography For Future gallery offers a collection of landscape, wildlife and cultural photographs and the choice between four different sizes: small, medium, large, and extra-large. Each size corresponds with the number of trees you will plant, and offers an affordable option for anyone looking for a new addition to their home. The prints are sustainably sourced, made with low-impact materials, and are packaged in recycled tubes. 
Wherever your delivery destination is, they will ship from their trusted print shop closest to you to maintain a low carbon footprint. The print will arrive soon after purchasing together with a confirmation of how many trees you have planted.
The stunning images of animals, nature and more in this gallery can be in colour or black and white, as depicted below.
Ready to get inspired? Check out a few examples of what's on offer, below. And if something grabs your fancy, know that if you buy a print, you may well be boosting the safety of the animal or landscape that you so admire.
For more info, or to buy a print, please click here.
Photography For Future Gallery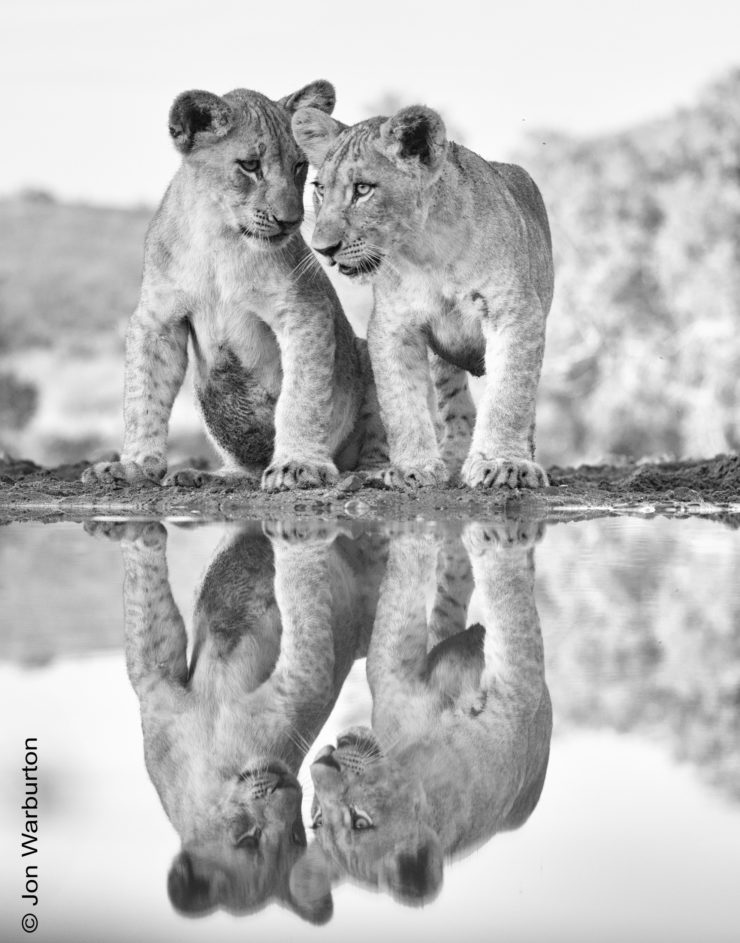 Hummingbird photograph: Marko König
Whale photograph: Dominika Milek
Tree photograph: Zach Doehler
Ocean waves photograph: Savin Scherer
Flamingo photograph: Kristina Makeeva
Leopard photograph: Armand Grobler
Lion cubs photograph:  Jon Warburton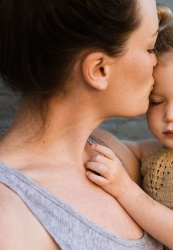 Latest posts by Diane Small
(see all)