Feeling you're in a bit of a dark space? These are some great sites to raise your consciousness!
By Chiara Spagnoli Gabardi
School teaches us a lot of stuff: how to read, do maths and speak other languages, for example. However, little to no instruction is given on what matters most: understanding our own minds. How to truly love, to let go of fear, to know our place in the world. To know who we really are.
In fact, most mainstream media is aimed at informing us on the exact opposite of these issues! All it does is induce fear, create division, and make us believe that our capabilities are limited. In reality, we are all that ever has been, and ever will be. We are expressions of higher consciousness itself!
It's time for all of us to raise our vibration, shed useless fears and take greater control over our minds. And there are lots of ways to do that. For example, we can meditate, practice yoga or chanting.
Feel you still need a little help? Here below, we've found some inspirational, informative and even life-changing sites to help raise your consciousness and gain deeper insight to your own self and your place in the universe.
15 Of The Best Sites To Raise Your Consciousness
The Mind Unleashed conglomerates conscious media to disseminate and inspire out-of-the-box thinking. Their motto is "break free from the mould!" And it truly inspires you to uncover your true potential through very profound articles that embrace topics as diverse as environmental pollution, religious values, and war & peace.
Best for: Getting the news about animals, the planet and humanitarian actions you might not hear anywhere else.
Psychologist, life coach and author Ralph Smart is kind of an adorable guy. His positive, beautiful attitude makes you feel like you're Skyping with a friend, and will help you be more accepting and loving of your perfect self. One of the sweetest sites to raise your consciousness!
Best for: Natural bodily and mental health tips, ranging from how to deal with online hate to how to open your third eye.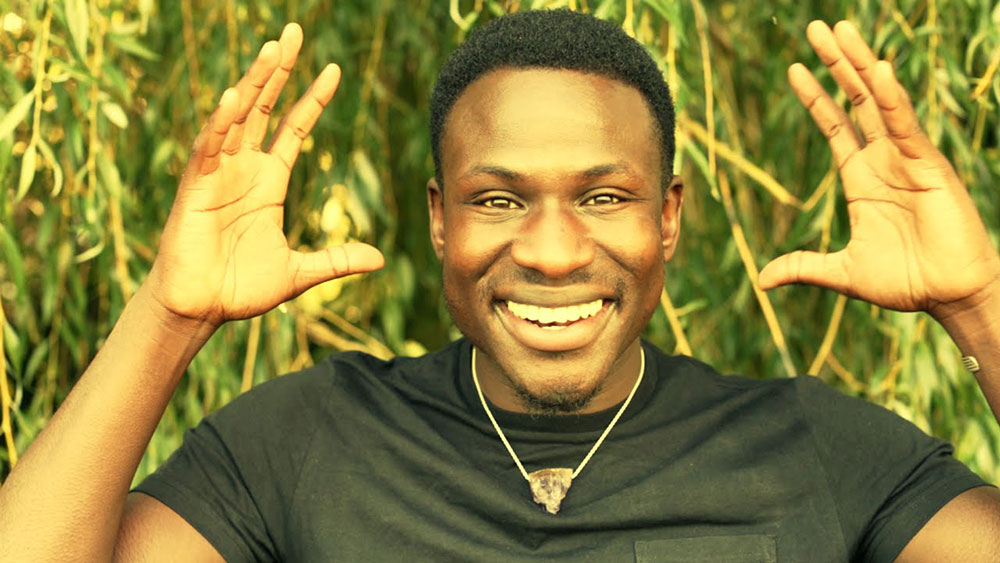 As the name gives away, Collective Evolution is a call to action for us to improve together.   This platform aims to challenge the current status quo by shaking up how people think about the world and take action in a proactive way. Founder Joe Martino created CE to encourage a conscious change, which he thinks will spread quickly, as he explained in a TED Talk.
Best for: This is one of the best sites to raise your consciousness if you're into astrology. You'll find plenty of interesting stuff here!
This is one of my favourite sites to raise your consciousness! The British presenter, Nicky Sutton, is super sweet and upbeat, and seems to have had loads of personal experience in spiritual awakening that she shares with the public. Her friendly insights on and warm, simple approach to topics like synchronicity, chakras, how to open your third eye and other videos will keep you coming back for more.
Best for: Feeling like you're getting spiritual guidance from a really good friend.
This is an invitation to all readers for a general uplifting through unified visions and actions. This site was born as a festival of transformation in Byron Bay's Australia in 2012. Over the course of a few years, UPLIFT has rapidly evolved into a thriving global community of events, new projects and vibrant collaboration in service of humanity and the Earth.
Best for: Gaining the sense that you're part of a community based on positivity.
The Editors of Conscious Life News, Vicki Howie & Ross Pittman, took as inspiration for their media outlet the ideas of Psychologist Jonathan Haidt. He identified "elevation" as the phenomenon that "causes warm, open feelings in the chest and motivates people to behave more virtuously themselves." With this in mind Vicki & Ross started the magazine in Sedona, to Educate, Love, Embrace Diversity, Visualise, Activate, Transform, Engage. Have you noticed what the acronym of these goals is? Elevate!
Best for: An alternative take on tech, environmental and health issues and news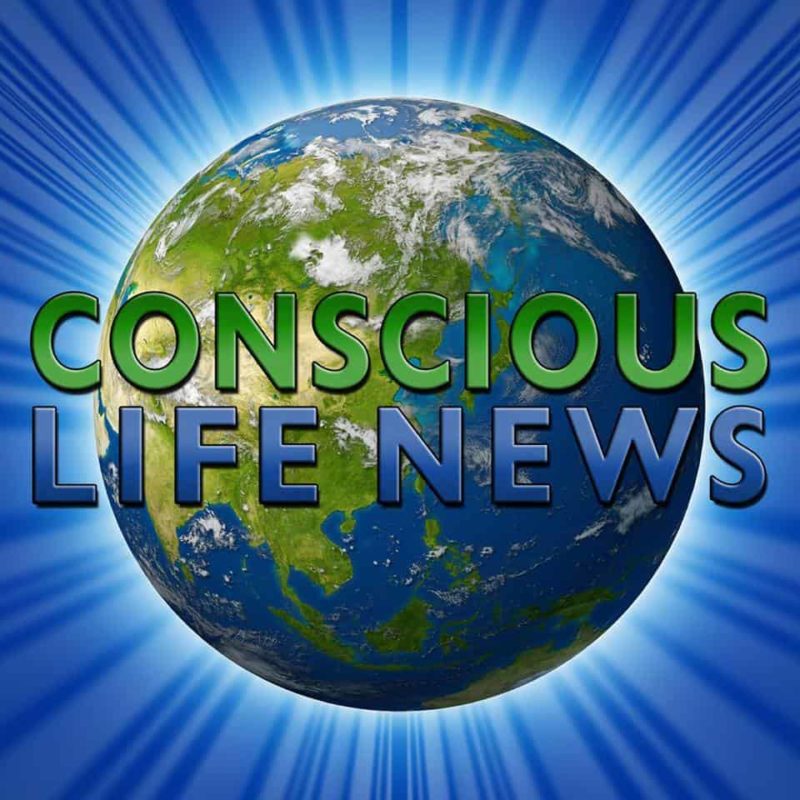 Waking Times: Where Evolution and Revolution Collide – is an independently owned and operated online magazine that seizes  on  the transformational power of information. We're brainwashed daily by social conditioning and commodified culture. Hence, personal revolution begins with awakening from what our mind has been numbed into accepting. Waking Times presents the inquiries needed to achieve a renewed perspective.
Best for: An alternative take on the news.
This news company adopts a holistic approach to attain an empowered lifestyle. Contrary to those media outlets that bask in catastrophic, fear-inducing 'news', My Empowered World: Transforming the Human Experience is a source for positive information. The Founders saw a need to provide authentic information to aid people in their quest for individual development. They do so providing content, products and services to facilitate personal and professional growth.
Best for: This is definitely one of the best sites to raise your consciousness through positive news and information.
If you're not in the mood for reading but would rather listen to someone talking about cognisance, The Conscious Mind Online Radio is just your cup of tea. Hosted by Anthony Agate, this talking blog will explore beyond the traditional meanders of the mind, venturing into the field of paranormal activity. Each podcast is an unforgettable journey through consciousness.
Best for: Those interested in UFOlogy and the paranormal
Eckhart Tolle is widely recognized as one of the most inspiring and visionary spiritual teachers in the world today. With his international bestsellers, The Power of Now and A New Earth—translated into 52 languages—he has introduced millions to the joy and freedom of living life in the present moment. The New York Times has described him as "the most popular spiritual author in the United States", and in 2011, Watkins Review named him "the most spiritually influential person in the world".
Best for: Being inspired by a gentle master, loved by many.
This channel is dedicated to the late, great Zen master, scholar and icon Alan Watts. It's basically one of the best sites to raise your consciousness through his wonderful lectures. And you'll find quite a few of Terrence McKenna's, too. You'll find topics like: How to Trust Your Intuition, How to Make Sense of the Universe, and How to Find Meaning in Meaninglessness, and much more.
Best for: Learning from the great gurus of the 1960s.
Dr. Eben Alexander in 2008 went into a deep coma after an acute bacterial meningoencephalitis. It plunged him into a life-after-death experience; a profound spiritual awareness that goes beyond space and time to what he describes as the resemblance of the origin of all existence. The neurosurgeon's incredible journey motivated him to share it with the world, and explore the true nature of consciousness. In his blog you will find a revolutionary shift in modern scientific understanding as to the nature of reality.
Best for: Merging personal experience with science. And learning from one man's fascinating near-death experience.
Searching for who you truly are? Fearing death? Gangaji is a teacher and author who travels the world speaking to people from all walks of life. On this site, the core message here is that true peace and lasting fulfillment are not only our birthright, they are the essential nature of our being.
Best for: Videos that will make you really think about yourself, your mind, the world, the afterlife and more
DharmaTalks features transformational life coach David Bennett. He's had many media appearances, including being on Dr Oz, Angels Among Us, NBC, and PBS. His advice will expand your sense of Inner Being. It will help you to find new doorways to your inner peace, which will in turn allow you to live an unrestrained, unconditional, and unfiltered expression of your true self.
Best for: Learning about energy healing, near death experiences, and other fascinating subjects.
Body and mind are taken care of with this site. It's one of the best sites to raise your consciousness if you're looking for tips on yoga, health, ayurveda and daily horoscopes.
Best for: A bit of lighter, lifestyle-based fun.
Latest posts by Chiara Spagnoli Gabardi
(see all)