By Diane Small
It was a greatly anticipated and carefully planned event, but the Eluxe Awards were tough going this year – there were more brands and categories than ever to choose from, our People's Choice vote garnered so many votes it made our site go down for a bit, and to top it all off, our editor got called to South America just weeks before our awards event, so she thought it'd be best to cancel it.
Nonetheless, this year's Eluxe Awards attracted unprecedented interest and have ended up bestowing honours on seriously worthy brands. Which brands you ask? Just look at our 2017 winners, below!
Many thanks to our fabulous judges: fashion designer Andrea Brocca, TV personality Vanessa Rae; young entrepreneur, TED talker and Oprah favourite Maya S. Penn; Bespoke Black Book editor Lady Charlotte Lynham, major beauty influencer Britanie Faith, international top model and green fashion advocate Daniela Christiansson, and of course, our editor, Chere Di Boscio.
For more information for next year's event, to attend as a guest, or to nominate a brand, please email here, or just keep your eyes on Eluxe next autumn!
Meet the Winners of the 2018 Eluxe Awards
Best natural perfume: MB Parfums
"A true leader in the natural perfume realm, MB Parfums are hard to beat for uniqueness of scent, beauty of product and transparency of process." – Chere Di Boscio
"I find that the quality of Tabitha James Kraan's products are extraordinary! I especially love the Scented Organic Hair Oil. The unique signature scent is addictive with essential oils of rose, neroli and lemon. It's one of my favourite hair oils of all time!" – Britanie Faith.
Best organic beauty brand: AEOS
"I love how AEOS puts a great deal of thought and effort into cultivating the environments, ecosystems, and energies that go into the creation of the end product. They really handle their resources with care, and that adds to the experience the consumer gets." – Maya S. Penn
Best luxury skincare brand: Bella Aura
"Great design, great products, and it's easy to surf and buy from their website." – Daniela Christiansson
Best eco accessory or jewellery brand: Vanina
"Classically contemporary, s
ophisticated and tasteful. The
 highlight for me is their mini evening bags." – Andrea Brocca
"I love when a brand not only offers a superior service, but when they give back to social causes, it's a win win for me. The Kind Traveler is a socially conscious agency (the first of it's kind), that allows the traveler to give a $10 nightly donation to a local charity that positively impacts the neighborhood where you are traveling to. They refer to themselves as the 'Give + Get' hotel booking platform." – Britanie Faith
Best organic fashion brand: Noctu
"Simple and sweet designs based on soft organic cotton. The perfect pyjamas!" – Daniela Christiansson
Best up and coming beauty brand: Sanatio Naturals
"Ethically sourced, pure oils and waters that use formulae that have been tried and tested throughout the centuries to bring a glow to skin." – Chere Di Boscio
"This is a innovative new take on skincare, I loved how forward-thinking and ethical the Virginia stone brand is, working to protect the planet and using only cruelty free and vegan ingredients. The product packaging is sustainable and elegantly cool." – Vanessa Rae
Best up and coming fashion brand: Bozena Jankowska
"Bozena has great use of colour, and a healthy amount of different silhouettes/necklines.  
It's commercial, but she makes an effort to add alternative garment details." – Andrea Brocca
Best vegan fashion brand: NAE vegan
"A great selection of styles and I love how they are moving towards eco-friendly leather alternatives like cork and Piñatex." – Chere Di Boscio
Best casual fashion brand: MATTER prints
"The pants can be styled in loads of different ways, and I love how traditional artisanal techniques are used from cultures around the world to create the prints."   – Chere Di Boscio
Best couture or formal wear brand: Prophetik
"Unconventional designer. Love the crossover from art to fashion and his ability to make beautiful garments that are not only fashion forward but eco friendly." – Lady Charlotte Lynham
Best swimwear or lingerie brand: Ayten Gasson
"This sophisticated, sexy, made-in-Britain brand can't be beat for elegant, ethical style." – Chere Di Boscio
Bespoke Black Book's Best Slow Luxury Brand: JW Pei
"Classic, elegant designs that work in the modern world of fashion but also are timeless pieces. Love the game changing, cruelty-free technology used to create the bags."- Lady Charlotte Lynham
Best Organic Food Brand: Marphyl
"Food that harnesses the power of the sea to benefit the body and mind." – Chere Di Boscio
Almost 1000 people chose this all natural aromatherapy brand in our People's Choice poll.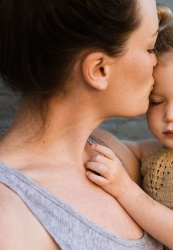 Latest posts by Diane Small
(see all)