By Diane Small
With hundreds of accommodations across its many colourful neighbourhoods, it can be seriously challenging to sift through the seemingly endless options to find the best eco friendly boutique hotels – especially if you're visiting from out of town. Here, we've rounded up a few of the best luxury and boutique accommodations that are strong on both style and sustainability.
Of all the eco friendly boutique hotels in New York city, the Concorde is one of the best located. It's found smack in the middle of Manhattan, which puts it a short distance from so many attractions and landmarks. Just off of the famous shopping area, Park Avenue, this home-away-from-home offers quite a few amenities that can be visited on foot thus helping reduce your carbon footprint a bit. If, after a day of exploring the Big Apple, you still have some energy, the Concorde boasts an expansive, modern gym and spa to help you stay fit and unwind. The hotel has recently started renovation projects, not only to improve the visitor experience, but also to help increase its sustainability features.
Bonus: Since there are only around 4 rooms per floor, you'll enjoy plenty of peace and quiet, even in this massive city that 'never sleeps'!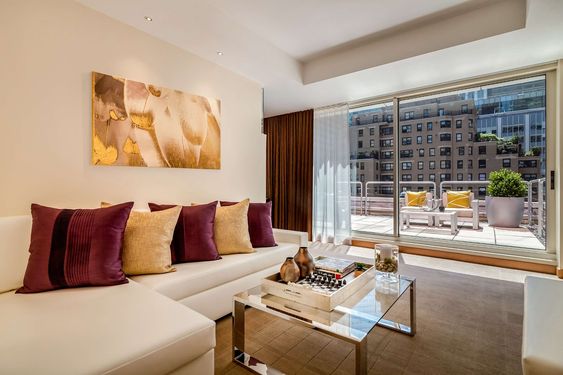 A fab rooftop bar overlooking trendy Hell's Kitchen? Sign us up! Not only is this boutique hotel beautifully designed, but it also takes part in a Green Key Eco-Rating program, which is a sustainability certification process that deals specifically with the lodging industry. The program also educates its members so even more environmentally conscious decisions can be made. Here, for example, there are limited paper products, organic bath products are available, and the toilets are all low flow.
Bonus: The fact that there's a complimentary wine hour may just make this the most desireable hotel in town.
Yet another Kimpton Hotel makes the list, as their commitment to sustainability is so strong. This hotel has implemented over 100 tweaks in how it functions to make it more eco-friendly; for example, even the key cards are made from recycled materials, and the chefs buy only the best organic, locally sourced ingredients.
Bonus: Guests can use complimentary bikes to venture around the city to reduce their carbon footprint.
This hotel holds the distinction of being on the cutting edge of eco-friendly business culture by being  one of the first ever sustainable luxury hotels in New York City. Energy efficient lighting is in all rooms, as are remote control thermostats, since the amount of energy wasted daily in hotels due to guests not turning off the AC is quite staggering.
Bonus: There is a 'better sleep' program with in-room spa treatments as well as a 24 hour sleep team for all of those guests that might have difficulty getting 8 hours of quality shut eye.
The Element New York was literally made from recycled materials – all their carpets, for example, are comprised of recycled plastic bottles. The hotel has also switched from plastic to regular silverware and glasses to reduce waste. While most hotels encourage people to ask for towel and sheet changes less frequently, here, declining housekeeping completely can earn you a $5 voucher. Their state-of-the-art fitness center and healthy food options help you be at your best on your visit, too.
Bonus: It's found just a short walk to Macy's and Radio City Music Hall, and steps to the subway for easy access to the city's must-see sites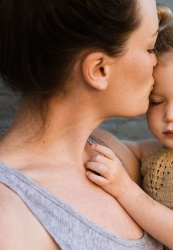 Latest posts by Diane Small
(see all)