Naked Beauty TV is the new channel that's helping women make better decisions about plastic surgery. Here's how.
By Diane Small
Social media has put a lot of pressure on women. Especially younger women!
We see loads of Instagrammers and other influencers looking stunning. Their bodies seem beyond perfect. But few realise these performers have a huge team of makeup artists, personal trainers, and photographers behind them. Not to mention the fact that they use filters, too. And these days, you never know – some of those 'people' might actually be images generated by AI!
Nonetheless, as I mentioned, many young women feel the need to get plastic surgery to feel more accepted. Yet they don't really understand what's behind the procedures they seek. Nor do they know how to find real information that can help them make the right decisions for them.
Luckily, respected Miami-based plastic surgeon Dr. Adam J. Rubinstein, MD, FACS, has recently unveiled Naked Beauty TV. This is an engaging backstage series that provides a keyhole view into the realities of plastic surgery that was once restricted to medical professionals and insiders only.
Dr. Rubinstein is not only an award-winning, board-certified plastic surgeon but also a dedicated advocate for his patients. His experience spans roles such as the Chief of Plastic Surgery and Chief of the Department of Surgery at the Jackson North Medical Centre in Miami, Florida, lending a substantial depth of knowledge and skills to his practice. His expertise covers a broad array of both surgical and non-surgical aesthetic treatments. And his mission is to help individuals skilfully navigate the multifaceted world of plastic surgery, prioritising safety and effectiveness.
Different themes, different chapters
Naked Beauty TV is not a venture for the squeamish. It shatters conventions by inviting viewers into the previously off-limits precincts of the cosmetic industry. It spans a wide range of treatments from hair transplants and butt implants to Botox, dermal fillers, and breast augmentations. The series lifts the veil on these procedures, showcasing aspects typically hidden from public view.
For example? In one remarkable segment, viewers are plunged into the realities of fillers. While many think this is a simple procedure that practically anyone can do, the opposite is the case. Fillers, if done incorrectly, can actually bring a lot of disasters, from granulomas to the dreaded 'trout pout' – and worse!
This insightful episode offers a comprehensive look into the composition of different kinds of fillers, where they should be placed, and on which kind of candidate. It ends in a discussion with Irwin Love, a leading authority on gels.
The chapter on Botox is similarly gripping. It dissects the details of the most popular non-invasive treatment in the US. Millions of injections are administered each year, but few know the history, details and caveats of Botox. Luckily, Dr Rubinstein, alongside expert Shana Gold, share all the info you need to know.
Perfect for making better decisions
This unfiltered tour of the aesthetic treatment universe is the ideal way for those interested in plastic surgery to make better decisions. Dr Rubinstein offers a treasure trove of information about the latest and most advanced procedures.
To learn more about Dr. Rubinstein, follow his social media channels or visit his website at www.dr-rubinstein.com.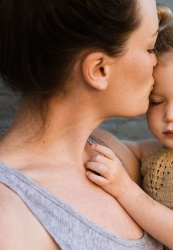 Latest posts by Diane Small
(see all)