These recycled gold jewelry brands are changing the industry paradigm for the best
By Diane Small
Humankind has mined the earth's bounty for thousands of years. But it's only over the course of the past century that this has been done on such a massive scale, that mining is now one of the largest causes of deforestation.
So when jewelry brands get the brilliant idea of using existing metals and gems to make their creations, we can't help but applaud them. Especially if their work is irresistibly gorgeous.
Why Recycled Metals Matter In Jewelry
Recycling gold – and all metals, for that matter – make an important difference to the planet. That's because of the terrible harm minding does to the Earth.
Specifically, in gold mining:
20 tons of rocks and soil are dislodged to find enough gold for just one ring
the resulting erosion clogs streams and rivers and can destroy marine ecosystems far downstream of the mine site
cyanide and mercury are used to extract gold from rocks
often uses child labor in developing countries
Moreover, the currently high price of gold is encouraging more illegal miners to search for the metal. These unethical miners pay literally zero attention to environmental or labor laws. For them, destroying ecosystems as a small price to pay for a quick profit.
In short, gold mining – or mining any metal – is always bad news for all forms of life on Earth. Recycled gold jewelry is a good alternative.
Here, we've discovered the work of half a dozen talented artisans who are creating jewelry purely from recycled gold, as well as other metals and stones.
They're proving beyond a doubt that when it comes to creating jewelry, there really is no need to scar the Earth in the search for new materials.
Recycled Gold Jewelry Brands We Love
Best known for her delicate, stackable bracelets, Octavia Elizabeth also makes necklaces, rings and more – all from recycled gold and other eco-friendly materials, of course. Her fine jewelry is carefully crafted in her atelier, ensuring the highest quality from start to finish.
This is one of the recycled gold jewelry brands most favored by celebrities, including Gigi Hadid and Jessica Alba. And no wonder! These dainty styles carry so much elegance, wearability and timelessness. They're perfect everyday signatures designed for wearing for years to come.
Best for: Bracelets that are perfect for stacking.
Based: USA/Worldwide
This sustainable fine jewelry is handcrafted by talented, well-paid artisans in NYC. Their pieces are made from eco friendly materials, including 100% recycled gold, cultivated luxury diamonds and ethically cultured South Sea pearls.
This is one of those recycled gold jewelry brands best known for their thin, delicate chains. Many of which they fashion into stylish, unique body chains. Perfect for sporting on the beach!
Best for: Slim, sexy, slinky belly, ankle and body chains, as well as delicate rings and necklaces.
Based: USA/Worldwide
If you like recycled gold jewelry that really makes a statement, then you'll Carolina Wong's artistic pieces!
Meticulously handcrafted in her studio in London, her sculptural accessories all carry a natural elegance. The designer's unconventional interpretation of jewelry strongly reflects her roots in textiles. This can be seen, for example, in the granny craft crochet vibes of her recycled gold and freshwater pearl choker. Through her unique designs, Wong creates wearable art.
Best for: Uniquely crafted, chunky jewelry
Based: USA/Worldwide
We've long loved Ms Manning's fine jewelry here at Eluxe! Manning finds her inspiration in travel, art and culture. She's committed to using only the most sustainable of materials. These include recycled gold, but also ethically sourced gemstones, too. She makes each piece by hand herself in her California studio.
The uniqueness and irregularity of these materials lend her jewelry a rather Boho charm. And she's very happy to take bespoke orders to create the necklace, ring or bracelet of your dreams.
Best for: Custom made pieces. Manning is happy to make anything you draw or desire!
Based: USA/Worldwide
Each piece by this brand is, of course, made from 100% recycled materials. But that's not all that makes it sustainable! Zefyr directly  runs audits on their workshops in Jaipur, India where all of the pieces are made. In addition, all of Zefyr's Indian artisans receive free training, public transport and regular health checks. Those are all just part of their employment contracts.
Whilst the brand adores working with recycled gold, Zefyr also uses silver. For example? They've used recycled sterling silver for their delicate MONSOON collection. It features rings, earrings, necklaces and bracelets that sparkle like moonlight!
We also love that a percentage of their profits go back to the place that inspired the design. Namely, a local charity in the mountain regions of Northern Laos.
Best for: Recycled gold and and silver jewelry that's studded with colorful gemstones.
Based: Australia
Do you believe the history of the Earth is one of the most beautiful stories we have? Then this San Francisco-based jeweler is for you. Kristen Muenster uses only 100 percent recycled precious metals and traceable fossils. Each piece allows you to take a little bit of history with you wherever you go.
Whether it's ancient upcycled coral and shells or tiny insects trapped in amber, Muenster captures them wonderfully. You could say her jewelry gives them eternal life.
Best for: Beautiful recycled gold jewelry that captures a bit of ancient history.
Based: USA
Washed Ashore is one of our favourite recycled gold jewelry brands! This is a business who creates accessories with a touch of the sea. Each piece is locally crafted in the heart of Los Angeles, and not only does Washed Ashore use recycled gold, but they also employ pearls that are discarded by the mainstream jewelry industry because they're slightly misshaped – but if you ask me, that gives them more charm.
Washed Ashore has also constructed a process that prevents the mass use of seashells by using a technique of cold-moulding, which is more eco-conscious than mass collecting scarce organic materials from the sea. We love these tiny, delicate, feminine creations!
Best for: Delicate pieces embellished with pearls
Based: USA/Worldwide
As any observant person  knows, nature is a magnificent artist. Everything from the bursts of colors it paints on autumnal trees to the silvery shimmer of fish scales have inspired poets and painters. Oh, and jewelry makers too!
Matthew Moerman is one such artisan. He has translated the texture of tree bark and dew drops into wearable art. A strong advocate of natural conservation, Moerman takes pride in choosing heirloom-quality, ethically sourced gemstones. Moerman makes every item with recycled gold, diamonds and precious stones. The result? A recycled gold jewelry brand with haute luxe vibes, and an ethical edge.
Best for: Bold, unique, high end jewelry no one else will have.
Based: USA
This enchanting brand from Iceland has recently launched their New Sand Collection. The humble material inspired the designer, as it's something found in all nations and represents how tiny individuals create a whole.
The name of the brand itself is the acronym for Ambition, Understanding, Responsibility, Unity and Mindfulness, and it lives up to these notions. Most of their jewelry is handcrafted from recycled gold and silver in the brand's integrated workshop and atelier in Reykjavik.
Best for: Intricately crafted pieces with serious attention to detail
Based: Iceland
Social responsibility is at the heart of the jewels made by the California-based metalsmith Andrea Bonelli. She hand-creates delicate metal-and-gem pieces using ethically mined gemstones that are perfectly set in recycled silver and gold. The resulting consciously crafted pieces are sophisticated in their simplicity, and are fit for every occasion.
But what we love most about this brand is that every piece is fully unique. Isn't that what you really want from your jewelry?
Best for: Bespoke recycled gold jewelry, especially wedding pieces
Based: USA/Worldwide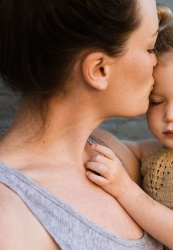 Latest posts by Diane Small
(see all)