Every day is World Oceans Day with these beauty and fashion brands saving the oceans!
By Noa Ben-Moshe
Water is vital to life. The planet we live on is mainly water, and so are our bodies, so you'd think water would be something we would all treat with respect, right? Unfortunately, that's not the case.
In today's world, this truly essential resource is getting increasingly polluted by agriculture, fashion, chemical and other industries. As a result, close to 800 million people don't have access to safe drinking water, and every year 8 million tons of waste end up in the oceans.
This pollution of the oceans is a great danger to all animals, including us. If we don't make some serious changes now, by 2050, there will be more plastic than fish in the sea and the availability of clean water will get lower and lower.
Some brands have tried to help the water pollution situation by creating fashion from ocean plastic, but much to our horror, clothing made from recycled bottles, (as well as polyester, nylon, acrylic, and other plastic based fibres) end up shedding microparticles of plastic when they're washed. These end up not only in our waterways, but in the fish we eat, and even the 'healthy' sea salt we use!
It's all a bit depressing, so for this International Water Day, I decided to focus on the positive side of things: meet the change-makers who are taking action to clean up and conserve our water supplies. But if you'd like to know how YOU can make a difference to our waterways, click here to see some everyday tips you should be following.
10+ Beauty & Fashion Brands Saving The Oceans
What happens when Adidas and Stella McCartney team up with Parley for the Oceans? A gorgeous, UltraBOOST X shoe featuring Parley Ocean Plastic™, is what. This is one of the best known fashion brands saving the oceans, and no wonder. They produce incredible shoes, made from a high performance yarn made from recycled ocean plastic.
Although Adidas + Stella paired up to create sports clothes from the stuff too, we're only into the shoes, since they don't need to be washed, like, ever – their sports clothes, on the other hand, only contribute to more microplastic pollution every time they're laundered.
Ever heard of 'waterless beauty'? Me either, until now! Beauty industry veteran Linda Treska founded Pinch of Colour with the intention to conserve the world's most precious natural resource – water- and to donate to those in need of it. Her gorgeous colour cosmetics contain soothing botanicals, nourishing natural oils and skin-loving fruit butters – and zero water!
Relevé Fashion is a sustainable and transparent e-shop that encourages us to purchase with purpose, supporting designers who are doing good, while at the same time responding to some of our world's most urgent challenges. For example, shoppers are able to support Global Citizen with their every purchase, at no extra cost. Among the global issues that Global Citizen specifically supports are Water and Sanitation. Relevé Fashion is also partnering with Ocean 5, to help save the oceans, too!
This is one of the largest non-toxic ocean friendly beauty brands on the market! Pacifica is making a positive change towards cleaning up our waterways by donating a portion of their profits to supporting clean water charities. So, whenever you buy a Pacifica product, your money goes to a very good cause!
I love this brand so much, due to the fact that it's vegan friendly. Every product smells incredible – especially their soaps – and they have such a wide range of things to choose from! It's essentially a one-stop ocean-friendly beauty shop!
NUUWAI is one of our Eluxe award winners (as the best vegan brand) for a good reason: they are doing incredible things for the planet by using vegan, sustainable materials like apple fibres to create their super stylish handbags.
But what made me add the brand to this article is the fact they are working with Ecoalf: the lining of their bags consists of 100% recycled plastic bottles and fishing nets, which are being fished out of the oceans as part of the Ecoalf Foundation's "Upcycling the Ocean" project.
Crystal maker Swarovski has proudly launched their charitable Waterschool collection, created with the aim of helping raise awareness of water issues around the globe, as well as to raise funds for the Swarovski Waterschool program.
The Swarovski Waterschool was launched in 2000, empowering young children across the globe with the knowledge and resource to become water ambassadors and change agents. Through the program, Swarovski aims to inspire present and future generations to better understand and practice sustainable water use, as you can see below.
Not only has hair care brand Aveda started creating its shampoo bottles from recycled ocean plastic, but they've also partnered with charity: water, one of the leading non-profit organizations dedicated to providing access to clean, safe drinking water, sanitation and hygiene (WASH) to people in developing countries.
And of course, this all natural hair care brand does zero harm to the water ways when you wash your hair, as there are no harmful chemicals in their shampoos, conditioners or styling products that could harm marine life.
Well loved footwear brand Sperry is launching an ongoing sustainability platform called Sperry For Good, and is starting the initiative with a brand new ocean-saving shoe. They have teamed up with the Waterkeeper Alliance, the largest and fastest growing non-profit solely focused on clean water to create a shoe made with BIONIC® material, which is spun from plastic recovered from marine and coastal environments. Together they want to help combat the ocean's plastic epidemic, build awareness, share sustainable solutions and engage consumers and partners to create change together.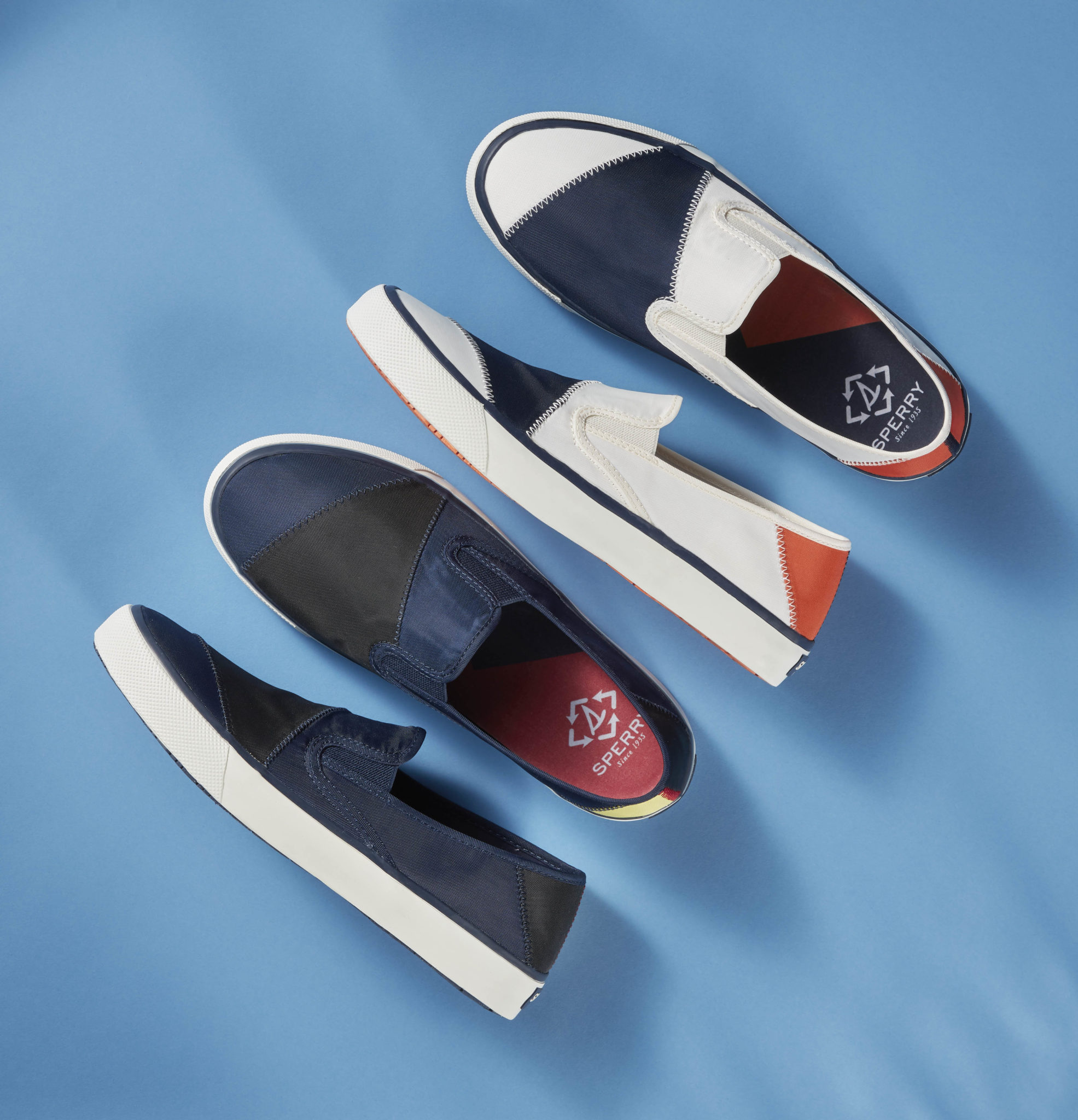 There are loads of surf brands helping to save the oceans, as you can see here, but Outerknown is different: it's co-owned by super famous surfer Kelly Slater, and makes stuff that goes beyond eco-friendly surf gear, such as this 100% organic cotton dress below, and loads of other cool, stylish clothing for men and women.
But let's talk about their ethics: the brand's partnership with Fair Trade USA ensures safe, healthy and prosperous working conditions to the people that create the label's apparel. For every product sold, a percentage goes right back to the workers who made them. As for the oceans, 100% of all profits from OuterKnown's #ITSNOTOK tee shirts go to support the  Ocean Conservancy charity, whose mission is to clean and protect our oceans for future generations.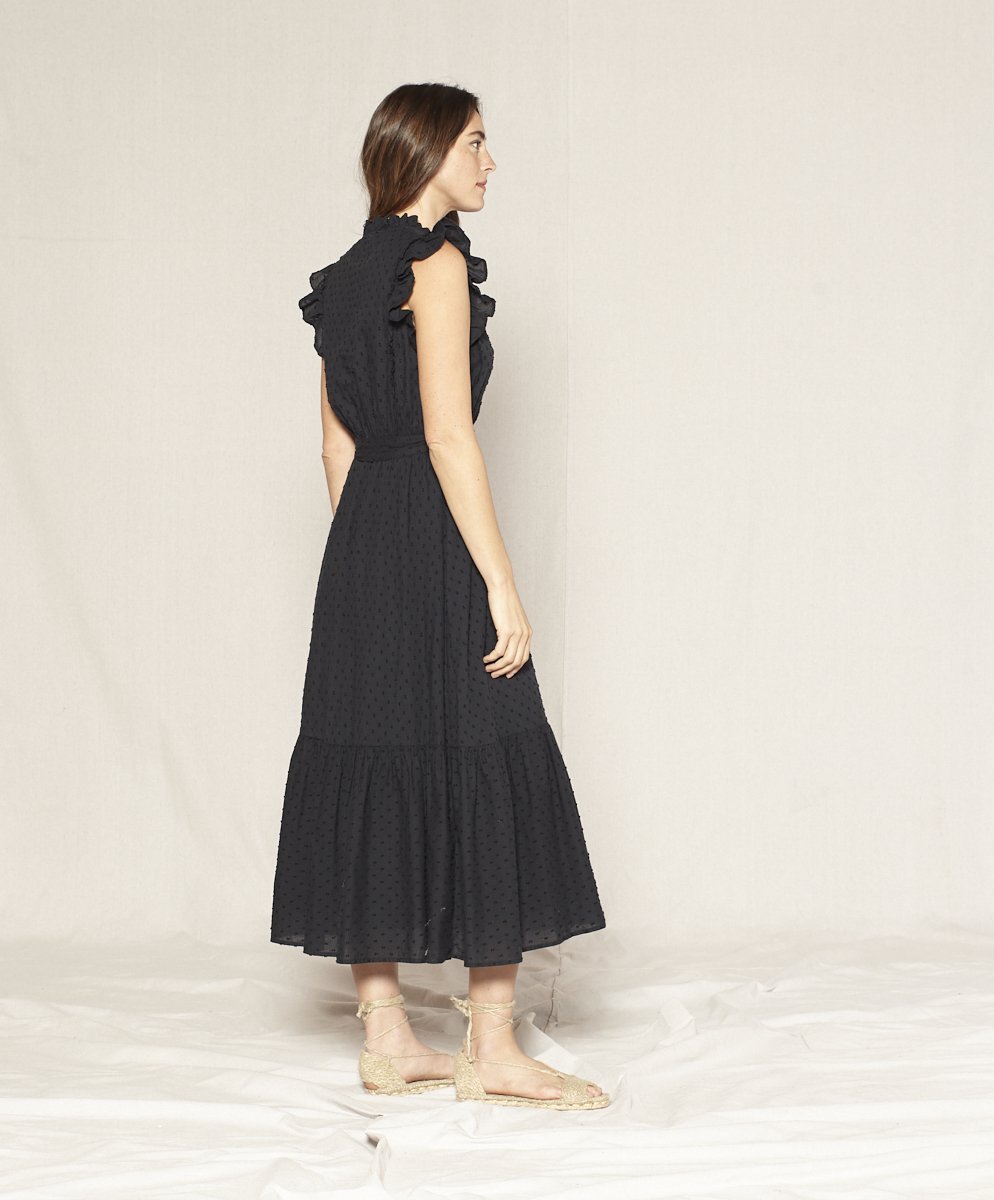 It's a fact that sunscreens are destroying our coral reefs and polluting our oceans, so it's essential to choose a non-toxic one. Luckily, Green People make a wonderful, certified organic sunscreen that can be used everyday, and is practically pure enough to eat! It doesn't block pores, so is perfect for using on both the body and face.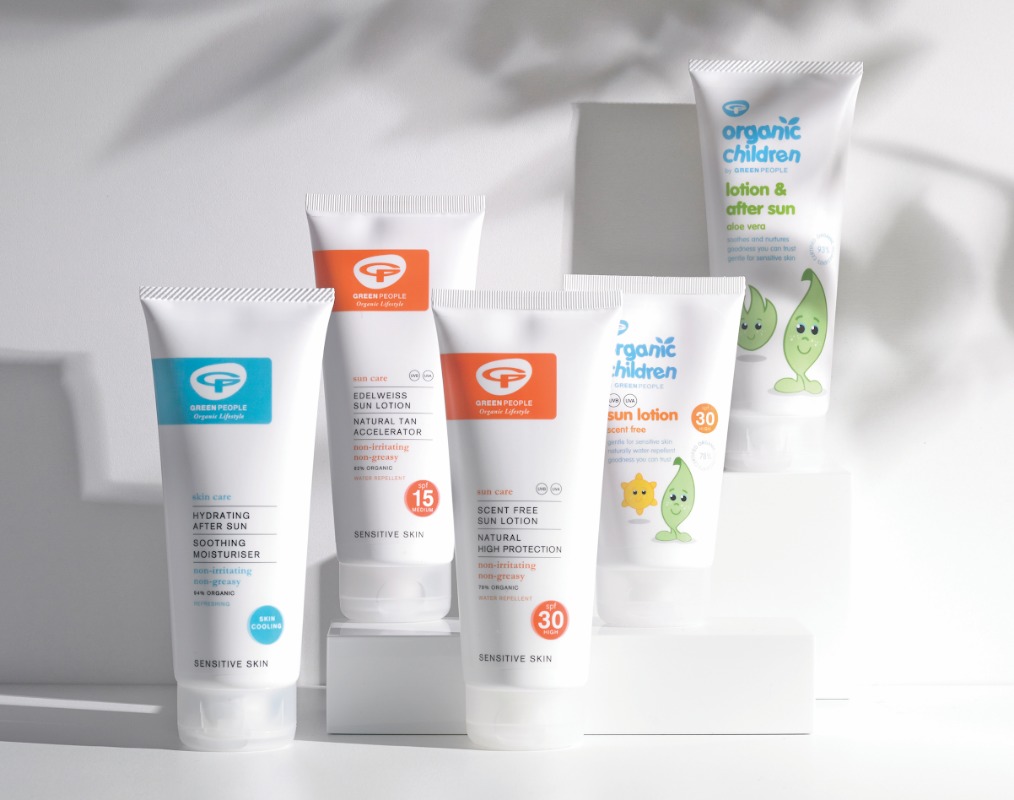 By harvesting plastic waste from our oceans and using advanced technology and responsible manufacturing, Ocean 5 have created premium products that incorporate both style and comfort whilst reducing their impact on the planet. Specifically, the brand works with Plastic Bank in order to harvest plastic pollution from our seas, and to date, they've removed and recycled over 25,000 plastic bottles from the ocean.
I hope you enjoyed reading about those incredible water-saviours! do you know about other brands who save water? Let me know in the comments below.
xxx Noa
PS: For more outfits, inspiration, and updates, follow me on Instagram, Facebook, or Twitter
Latest posts by Noa Ben-Moshe
(see all)