Love delving into fashion design? These top fashion illustrators make it truly come to life!
By Chantal Brocca
What better way to view fashion than through the eyes of an illustrator? You don't just get the piece itself. You get the transient emotions that come with the initial impact of a look, of a design or even the show that comes with it all. Illustrations seem to be the new name we assign to art, and every artist is led by a different drive to create; a product of his or her own life experiences, desires, disappointments, fleeting moments of inspiration and evolving perception of the world.
It may look effortless, but many illustrators study hard to get their unique style, and there are plenty of courses available to hone it. But if you don't have the talent to begin with….well, let's just say that I personally believe artists are born, not made.
With the development of technology and, in particular, the emergence of platforms like DepositPhotos, it's easier for artists to present their work. And with fashion playing an ever growing part in our lives, from our daily Instagram check ups to firmly becoming everyone's surefire way of expressing their individual selves – we all want to be wowed and inspired on a daily basis.
If you don't know where to get your #inspo from, check out these Top Fashion Illustrators you may not know about. They have all successfully intertwined art with their very unique and very different perspectives on fashion.
Image credit below: DepositPhotos
10 Of The Top Fashion Illustrators
A Central Saint Martins wonder kid, Luke Edward Hall has had quite a career already in his four years on the market. With a Menswear fashion degree, an antiques pop up shop and interior design experience from designer Ben Pentreath under his belt, Luke went on to exhibit his art, the fuel of his interior design craft, moving from canvas directly to the objects populating the home.
You can purchase his illustrations on mugs, plates and the like, and even commission him to create fun party invites. Or, if you truly love his style, why not let him give decorating your house a whirl?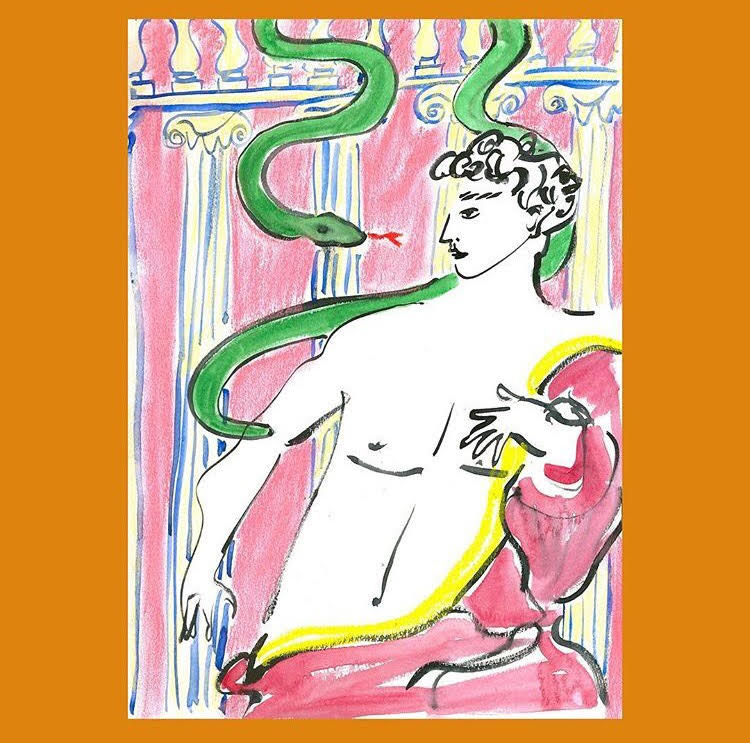 Another Central Saint Martins baby, Hatty Pedder has brought her uniquely captivating artistic style to Dubai, where she began work as a fashion stylist and photographer before finally returning to her original love and craft, finally producing illustrations for the successfully emerging art and fashion players of the lively little desert hub, as well as for various renowned international clients.
Her portraits and characters delight with the fantastical, ensuring the viewer never misses the story. Most artists nowadays don't come without a blog, and her aptly named 'Caricouture' site is an eclectic visual diary of behind the scenes, fashion parties and live drawings of leading industry players. A must see!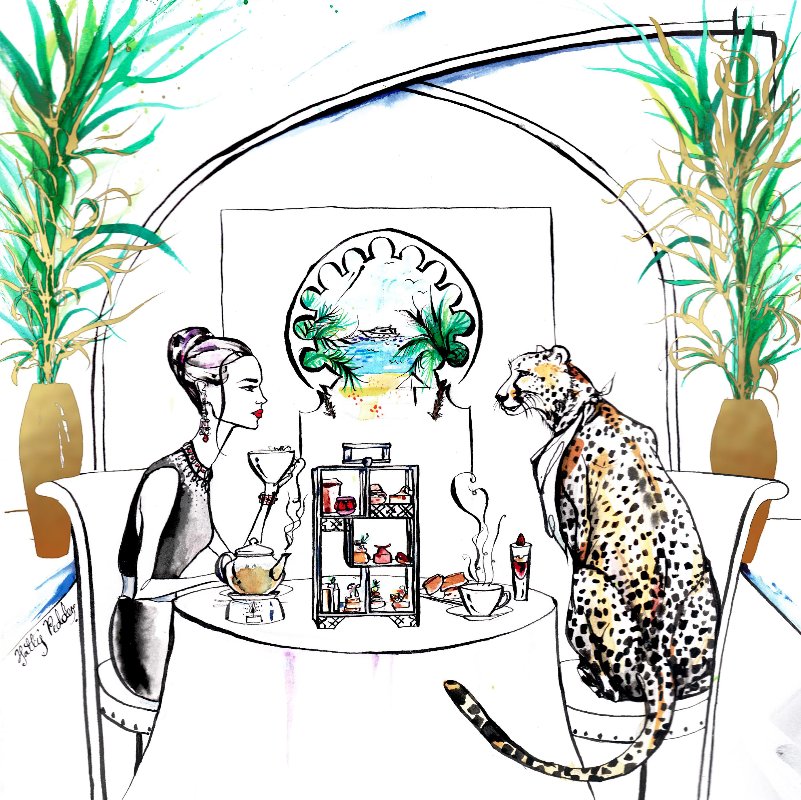 Blair Breitenstein already has a large fan base amongst the fashion greats, from Oscar de la Renta to Prada and Harper's Bazaar, and me guesses why: she brought expressionism to fixed, polished luxury brand images, fueling her alluringly smudgy sketches with spontaneous abstract touches to illuminate the face of the crazy world that is fashion.
If you're itching for additions to the mood board, you can also find her inspirations and what fuels her aesthetic through her Tumblr, blondelasagna. For me, this is definitely one of the top fashion illustrators around today!
If worldly fashion is more your game, then you'll find Meagan Morrison to be one of the top fashion illustrators. If you like her work, you definitely need to check out Travel Write Draw, where as the title quite literally describes, Meagan Morrison makes her way throughout the world, capturing cultures and the beautiful world around her in bright motifs and fun, lighthearted compositions.
Based in buzzing New York City, this incredible artist want for inspiration. Her international portfolio of clients range from DVF to Converse, who must have fallen in love with her charming realness and friendly touch with her social media following, a hard to find factor in fashion.
British based Gemma Champ of the Keep Feeling Fashination blog is far from being a one trick pony. She boasts a killer skill set ranging from copywriting, creative direction and fashion journalism to consultancy. She proudly pairs her creativity to an essential branding acumen. Gemma boasts a much more diverse portfolio of clients than her fashion focused counterparts. For example, she has worked for the Daily Mail, The National, Global Citizen and more.
She tends to also draw street performers and artists that captivate her along the way. Sketching her favorite street style looks during fashion weeks is another hobby. And she never fails to add a little punchy commentary, the way we likey.
This unique illustrator amuses and bemuses with her colourful silent comics and blend of traditional and new media. For her, the pencil is king. Stands to reason she's been commissioned to design interesting book covers. These include Gillian Flynn's 'Gone Girl' and Elizabeth Gaskell's 'The Life of Charlotte Bronte'.
Thapp keeps her process alive and bouncy by constantly scanning the net for inspirational pictures and listening to music. She's come up with a line of sticker sheets to colour your life, as well as your phone case. Do you want as much as I do?
Bijou Karman is one of the top fashion illustrators of all time!
The dangly portraits project by this awesome illustrator project volumes of character. Many a designer would gladly pin her paintings on their mood boards. Her fashion illustrations don't only depict outfits, but also the myriad of patterns and shapes that most probably inspired the collection to begin with. Guaranteed to always be dynamic and captivating!
Check out her Etsy shop for unique tees, tote bags and zines featuring her work. I'm definitely thinking about getting my hands on 'Girl Groups of the Sixties'!
Water and ink has never been so chic. Bil Donovan is another of our top fashion illustrators, and paints fashion like you've never seen before. He expertly blends colors into eclectic arrangements, allowing us to see the beauty ideals he visualizes in his mind's eye.
He indulges his fascination with silhouettes both as artist-in-residence at Dior and outside that role. He's known for hitting up your neighborhood art museum to sketch or pouring his talent into in his very, very numerous projects.
After abandoning the arts in favor of a more versatile Economics degree, the urge to turn back the clock and find that old creative vein was like a jolt of electricity to the heart. It started with dance – then fashion history, blogging, styling and, inevitably turned to illustrations. As part of the journey back to art, there really are no rules with regards to mediums; expect lots of graphic and the occasional mix of the traditional as the melange offers fun new ways to experiment.
And yes, I just threw myself in there as one of the top fashion illustrators. Because, why not?
Chantal is the girl  behind Underneath My Silk, a thought catalogue on fashion, culture and style. Follow her on Instagram here. Main image: Blair Breitenstein
Latest posts by Chantal Brocca
(see all)