Are you guilty of doing any of these 5 Instagram trends that are harming the planet?
By Diane Small
It seems that with all its data breaches, censorship and scandals, Facebook is losing members fast. Millennials and GenZ are more about Instagram (which is, let's not forget, the same company as Facebook – meaning you're still not safe there, in terms of privacy and shadow banning).
Nonetheless, perhaps it's the obsession with sharing photos (more often than not, selfies) more than links to information that's bringing younger people here, and that's great – the internet was born to be adaptable! IG is also a great place to learn about trends.
For example, a recent article shows that makeup free selfies have been popular with 16-29 year olds, with 62 percent saying they're taking more natural selfies now than ever before.
The article also found that many users are embracing the #NoFilter trend, with many young women in particular joining the movement, posting unfiltered images to show off their more authentic selves.
But it's not just all about me, me, me – pictures of family, friends and pets being cute also dominate the 'gram, and more recently, politics have entered the realm of this social media app. Once mainly the domain of Twitter and Facebook, today, "I voted" stickers and animal rights memes can often be seen on Instagram. It has also become increasingly common and  for people and brands to take a political stand on the platform, or call for donations to nonprofits. This has been easier to do since Instagram introduced a donation sticker that can be added to Stories.
That's great news, right? But there's also a negative side to Instagram – and it's mainly unintentional.
Given the power of the platform to reach people, there have been some unexpected ecological consequences thanks to certain Instagram trends that are harming the planet. Are you guilty of any of the following?
5 Instagram Trends That Are Harming The Planet
1. Drone Photography
It looks great on your feed or story, and it shows your friends that you're up on the latest technology. But drone photography is banned in many places, like national parks and nature reserves, for good reason!
While it may be highly satisfying to capture a breathtaking aerial shot of treetops or a mountain range, drones are really bad for the natural environment: they scare animals, cause noise pollution, and have been known to disturb bird nests. In fact, a drone flown by a visitor at Zion National Park even caused a herd of bighorn sheep to scatter, separating several young from the herd. Drones also bother the visitors to places of natural beauty, get in the way of search and rescue operations, bring up privacy concerns, and can even disrupt flights. No wonder some governments are thinking of banning them in restricted areas!
It should also be mentioned here that drone photography isn't all that bad: it has allowed scientists and wildlife researchers unprecedented ways to monitor environmental health, spot poacher camps, and study previously inaccessible areas. But in general, drone flying is annoying at best and harmful at its worst.
2. Glitter Makeup
They look sooo perfect on Instagram, don't they? Those beauty influencers who boast glamorous, glittery eye makeup and nails? But what they normally fail to mention in their posts is that most glitters are just teeny tiny bits of shiny plastic, often referred to as microplastics.
 They are a well-known environmental hazard
for the world's oceans, and are so bad for the environment, 
some scientists
are saying that some forms of it, such as loose craft glitter and the glitter found in cosmetics -should be banned.
Microplastics can indeed seriously pollute marine environments, but luckily, we can still get the glittery fix we crave in a sustainable way! Some companies make
environmentally friendly alternatives
that are biodegradable and don't clog up waterways. Now, if only more influencers would promote these….!
Image: @agathamont3 and @profiles_nails
3. Geotagging Your Travels
Social media has a lot of power to nudge the decisions of where people travel to, and as a result, influencers who visit certain destinations are, quite frankly, ruining them.
I say this based on experience: decades ago, idyllic destinations like Hawaii, Tulum, Ibiza and Bali were fairly uncrowded and totally influencer-free because, well, there were no social media platforms to have influence on! But today, you can barely walk on a beach in one of these places without tripping over someone with a camera, and influencers like Jay Alvarrez, Alexis Ren and Murad Osmann are at least partly to blame.
In fact, to imitate the perfect shots taken by these 'grammers, companies have been creating tours tailored towards photographing as many touristy hotspots as it's possible to document in a day. For example, at The Bali Bible, a tour for two costs just A$139 (US$99) and promises "a great way to see Bali with a private driver."
Over 10 hours, wannabe influencers can visit five of the island's "most iconic locations" – including the Gates of Heaven, the royal water palace, a "secret waterfall",  Ubud's rice fields and an "infamous Jungle Swing." Customers are even tempted by the possibility of becoming Insta-famous with their snaps: if The Bali Bible re-tags images on their account, which has more than 988,000 followers, who knows what could happen?
Perhaps unsurprisingly, it is the platform's bestselling package, but it's also making these "hotspots" increasingly crowded and unpleasant to be in. The images produced by such tours are highly deceptive: while it may seem the photographer and subject are the only two people present, they simply don't include the throngs of other tourists in their shots.
4. Hashtags like #Swag and #Fashionhaul
With over a whopping combined 200 million-plus hashtags promoting conspicuous and over-consumption, #swag and #fashionhaul on Instagram are basically the IG equivalent of the YouTube fashion haul video. In fact, many fashion hauling YouTubers often promote their videos on their Insta accounts with these hashtags.
Originally an acronym for 'stuff we all get', it's now become a term to proudly show off all the new stuff you have – and yes, sometimes, you may even get it for free. Since there are many impressionable young people on Instagram, when they view images of those who are slightly older than they are worshipping clothing, accessories, cars and other goods, it sends the message that 'conspicuous consumption is good' and gives credence to the notion that 'we are what we have.'
Instagram has recognised this issue and is now requiring new users to provide a birthday date to prove they're over 13, but you can bet your boxfresh pair of Stan Smith Adidas that this won't solve the problem.
Image 2 @Fashionbarbie
5. Posing With Animals
We've all seen them: seemingly adorable pics of people cuddling baby tigers, holding sloths, or riding elephants. But posing with wild animals – any wild animal at all – is so, so wrong.
What many animal loving travellers don't seem to know is that many seemingly "ethical" animal tourism spots  actually come with dramatic and even tragic consequences for animals. Marketing for these places is usually greenwashing at its finest, leading animals lovers to believe they're helping conserve the animals they love when just the opposite is more likely to be true.
While animal lovers would obviously never support something so heinous as orangutan boxing matches, cock fights or bear baiting (though sadly, these things actually exist, though they are often  illegal) they may mistakenly believe that 'gentler' animal based activities are ok because the animals are not being visibly and directly hurt – but looks can be deceiving.
Baby animals are often robbed from their mothers by unscrupulous people out to make a buck from tourists. They then tell the gullible traveller that the animal was 'orphaned' (which, sadly, may be the case, if the mother of the baby had to be killed in order to steal it), and charge money for selfies with the animal.
In short, it is never, ever ok to take a selfie with a wild animal, unless you enjoy promoting animal suffering. Why not go on a photographic safari instead?
Main image: Murad Osmann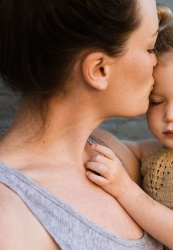 Latest posts by Diane Small
(see all)