Niacinamide skincare is trending right now. But what is niacinamide? And why is it good for your skin? We take a deep dive
By Diane Small
We absolutely love it when nature and science meet in skincare. And the latest trend for niacinamide skin creams exemplifies this perfectly.
But…what is niacinamide anyway?
Also known as vitamin B3, this is a super hydrating powerhouse ingredient.
This water-soluble B vitamin helps to do so much for your skin, such as:
calming skin
reducing water loss
smoothing and evening out skin one
increasing moisture in your skin's uppermost layer
soothing eczema and rosacea
Can't I just produce niacinamide naturally?
Niacinamide and niacin are similar in name and both derive from vitamin B3. So it can be confusing to tell them apart.
Your body can convert niacin into niacinamide. Your body also makes niacinamide from tryptophan, which is an amino acid that is found in animal foods.
We can boost niacinamide by eating vitamin B3-rich foods every day. These include:
grains
nuts
fish
avocado
brown rice
beef
liver
However, the niacinamide you make from tryptophan only covers a small amount of your body's needs. If you're not getting enough B vitamins in your daily diet, you can include topical skincare products containing niacinamide, too.
The science behind niacinamide skincare
Research shows that niacinamide can do tons of great stuff for your face.
For example? Its antioxidant properties help protect the skin against harmful free radicals. This means skin creams with niacinamide can fight against pollution and damage from UV rays.
But that's not all! If you suffer from brown spots, you'll be happy to know it also has a brightening effect.
Yep, that's right: studies show that niacinamide skincare can help reduce hyperpigmentation and signs of ageing.
Niacinamide has also been proven safe to use with other skincare ingredients like Retinol, AHAs, and Vitamin C. In fact, it works really well with Retinol or Vitamin C to reduce pigmentation, brighten and smooth your skin. 
Who should use niacinamide skincare?
Niacinamide skincare is suitable for a wide variety of skin types. These include normal, ageing, acne-prone skin and sensitive skins.
That being said, the benefits of niacinamide can be especially helpful for blemish-prone skin, as it helps to reduce the look of large pores.
It's also well suited towards mature skin, since it can reduce the appearance of fine lines. It also provides a boost of moisture to freshly exfoliated skin after the use of AHAs.
And finally, as mentioned above, niacinamide skincare products are fantastic for those who suffer from skin conditions like eczema and rosacea.
What are the best natural niacinamide skincare products?
Luckily, there are increasing amounts of great products containing niacinamide. Here are our top picks, below.
Where do the first signs of stress, ageing and fatigue show up? The eyes, of course! That's why Sahajan has created this strong Ayurvedic blend. It effectively combats dark circles and the appearance of fine lines. This cream features Triphala, a free-radical fighting blend of three fruits, antioxidant-rich Neem oil, and of course, Niacinamide.
Price: $48
Best for: Fighting fine lines
This plant-based serum is designed to deliver instant hydration for a smoothing effect. It works to help improve so much! For example: the appearance of lines and wrinkles, the look of enlarged pores, and the feel of your skin's firmness.
Activated by Stinging Nettle, Rambutan, and Niacinamide, this silky serum provides all of the nutrients and nourishment skin needs to look and feel its finest.
Price: $58
Best for: Combatting jowls and firming the skin.
Bubble's Day Dream Vitamin C + Niacinamide Tone & Texture Serum is a scientific powerhouse for your face! Use this niacinamide skincare product to even out skin tone, reduce scarring and dark spots (hyperpigmentation), and give your face a daily dose of brilliance.
Price: $17
Best for: Those on a budget
This powerful 25% AHA+ BHA acid complex is pure skincare magic! Moon Juice Acid Potion helps to encourage natural cell turnover. The result? Visibly minimised pores and fine lines. Niacinamide, Tocotrienols, and adaptogenic Reishi help hydrate and combat signs of oxidative stress. In short, this is a deeply nourishing exfoliator that actively resurfaces your skin with its five natural acids.
Price: $42
Best for: Getting rid of dead skin, brightening
Prone to acne or breakouts? This fast-acting, lightly textured niacinamide skincare product is perfect for you! It effectively fights and prevents breakouts, while helping to brighten and fade any marks that may be left behind by your pimples.
Price: $38
Best for: Those prone to acne or breakouts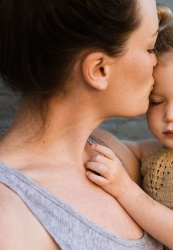 Latest posts by Diane Small
(see all)