By Shannon Leeman
It's a fact that with age,  many women lament that their faces have become squarer and more masculine, with flatter contours, thinner lips, and deeper wrinkles. But it's not only more 'mature' women who sometimes wish to change the contours of their faces – even the highly youthful Kardashian sisters have given their faces more 'dimension' thanks to one nearly magical product: Hyaluronic Acid.
Known as 'nature's moisturizer', this natural acid is the sponge that holds the volume enhancing water bodies need to maintain health and a youthful appearance.  One gram of hyaluronic acid can hold up to a whole  quart of water, if you can believe it.
Hyaluronic Acid (HA) appears naturally in all mammals and is present in virtually all of your body's cells. But with age, our HA levels decrease rapidly, and it's notable due to a sinking of the cheeks and loss of facial shape.  Facial fillers using HA can not only 'correct' these imbalances, but for more youthful women, it can give them the fuller lips, cheeks and chins they always dreamed of having.
Facial fillers are nothing new. They first made an appearance in the late 1800's, when physicians used paraffin wax as a filling agent, but this was abandoned after complications included migration and lump formations. More recently, both animal fillers such as bovine collagen and synthetic ones were introduced, resulting in similar horror stories that now litter the Internet.  
Today, Restylane  and Juvederm are the industry standards for HA fillers, and there have been almost no adverse reactions to them apart from short term swelling or bruising. Products normally last from 6-12 months and costs depend on areas treated and practitioner. But many vegans are concerned: are they injecting animal parts (or worse!) into their faces? The answer to that question is: it depends.
Are dermal fillers vegan friendly?
Some fillers are great for vegans. For example, Restylane is the first cosmetic dermal filler made of non-animal-based hyaluronic acid, which is good news for any vegetarian or animal activist who cares about their appearance but does not want to participate in a treatment that has been involved with the suffering of animals. The hyaluronic acid used in Restylane is a crystal-clear gel called NASHA – or Non-Animal Stabilized Hyaluronic Acid. NASHA is as natural as it gets: it is biodegradable and fully biocompatible with human hyaluronic acid.
Keeping Restylane free from all animal proteins limits the risk of animal-based disease transmission or allergic reaction that can come about from animal-based products and their occasional complications. Restylane does contain trace amounts of gram-positive bacterial proteins and should not be used by any patients with a history of allergies to such materials.
For deeper fillers, Juvaderm is another option. Juvaderm's website also says that it is a vegan friendly filler. But note: some other filler brands do use animal hyaluronic acid for their fillers, and Juvaderm and Restylane may have been tested on animals depending on the laws in your country, so buyer beware.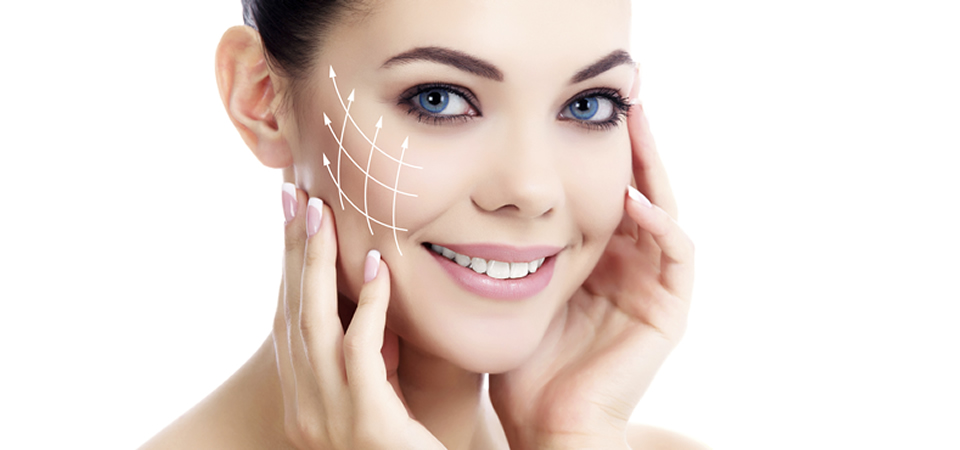 The least vegan friendly fillers of all
There are two kinds of dermal fillers intended to stimulate collagen growth an increase volume in the face that are comprised of bovine collagen: Zyplast and Zyderm. They're common in Hollywood with older actors because they're capable of filling in the deepest of lines, and even reshaping the contours of the face entirely.
But there are some fairly common dermal fillers that vegans will want to avoid like the plague: Alloderm, CosmoDerm and CosmoPlast. Commonly used to fill in the lips, these are made of – wait for it – the tissue of human corpses. Not only is the idea of using such material revolting to many for moral reasons, but there are also common issues with these fillers, including undesirable immune reactions, and soft tissue shaping problems.
Select your doctor well
A well-trained and seasoned practitioner will be able to recreate lost volume working to not just to fill, but to re-shape your face in three dimensions – without the use of human or animal tissues.
Consultant Plastic surgeon Reza Nassab says "with so many different fillers on the market, the practitioner needs to select appropriate fillers for each region. Thinner HA concentration fillers are better suited for areas such as the tear trough (under-eye area). Conversely, one requires a thicker product such as Voluma for areas such as the cheek. There are options for the neck or decolletage such as Restylane Skinboosters that use multiple injections of very small volumes of filler." Recently we are seeing fillers being used for non-surgical nose jobs to correct irregularities, and even as a kind of 'thread' to induce a slight lifting effect around the eyes.
Doctor Gabriela Mercik is famous for her aesthetic eye – she knows how to make a woman more beautiful! But she is also finely attuned to the fact that many women seek animal-free injectables, not only for ethical reasons, but safety ones too – a few years ago, there was much concern that injecting bovine collagen could infect patients with Mad Cow Disease. Doctor Gabriela says: "My patients are my top priority, and I try to choose the medical products that I think work best for them. I use Profilho – which is organic –  and Juvaderm. Both are vegan friendly."
Check all your practitioner's credentials and ensure they are trained and qualified as a dermatologist or plastic surgeon, as these specialties have the greatest knowledge of anatomy. 
Shannon Leeman is a journalist specialising in plastic surgery procedures. Kloe Kardashian image: Wikicommons
Latest posts by Chere Di Boscio
(see all)