By Diane Small
Who says fair can't be fun? A collective of  German fair trade fashion labels got together to create a fashion shoot to honour #FashionRevolution week, and the results are kind of adorable! Casual cardis, stripy tees (dead on trend for springtime) and playful jewellery combine with cartoon characters and crazy models to showcase clothing with a conscience.
In case you're not familiar with Fashion Revolution Week, it's  a not-for-profit global movement with teams in 79 countries around the world. All of those involved are campaigning for for systemic reform of the fashion industry, with a strong emphasis on the need for greater transparency in the  fashion supply chain.
Fair Trade clothing is particularly of importance to this movement. What is Fair Trade clothing, you may ask? It basically ensures that all production steps, from the growing of the cotton, hemp or silk to its processing, weaving and assembling into clothes are done by workers who earn a living wage.
Fashion Revolution has designated the anniversary of the Rana Plaza disaster in  Bangladesh as Fashion Revolution Day. For the past three years since the event was launched in April of 2013,  millions of people around the world called on brands to answer the question Who Made My Clothes? and the hashtag #whomademyclothes was the no.1 global trend on Twitter in 2014 and 2015.  Let's make sure that happens again this year!
The question of who made your clothes can be quite a serious and depressing one if you discover your garments were made by what amounts to modern slavery practices. But as our fashion shoot shows, there are lots of interesting, stylish designers out there who not only care about treating their workers right, but making you look good in the clothes they make, too!
Credits
Photographer:  Jochen Sand
Illustrator:  Michael Luz
Styling: Irmela Schwengler
Hair/Make up: Kirstin Kappel
Models: Rajitha & Marvin S. /  Brodybookings
Clothing
Marvin:  T-Shirt: Glimpse
Trousers: Macarons
Rajitha:  Collar: Macarons
Dress: GlimpseRajitha:  Alice Band: Macarons
Collar: Macarons
Sweater: Macarons
Shorts: Macarons
Marvin:  Shirt: Glimpse
Trousers: MacaronsMarvin:  Cardigan: Greenality
T-Shirt: Glimpse
Trousers: Macarons
Rajitha:  Collar: Macarons
Cardigan: Greenality
Dress: Glimpse
Marvin:  Cardigan: Greenality
T-Shirt: Glimpse
Trousers: Macarons
Rajitha:  Collar: Macarons
Cardigan: Greenality
Dress: GlimpseMarvin:Sweater: Macarons
T-Shirt: Macarons
Trousers: Macarons
Rajitha:  Collar: Macarons
Top: Glimpse
Shorts: Macarons
http://www.glimpse-clothing.com
https://www.greenality.de
http://www.macarons-shop.com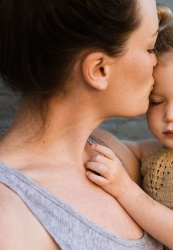 Latest posts by Diane Small
(see all)