Last Updated on
These 7 ethical genderless fashion brands are capturing the zeitgeist
By Diane Small
Here's a rather dreadful fact: when shopping at Morrison's supermarket, I stumbled across some boy's t-shirts with the slogan "Little man, big ideas". No big deal, right? But guess what? The female equivalent stated "Little girl, big smiles". Hmm…what does that tell us about how we're conditioning children these days?
When pressed to justify kid's clothes that say 'Future social butterfly' vs. 'Future playa' (guess which is for which gender!), retailers have insisted that they are simply giving their customers what they want.
However, with attitudes towards gender stereotypes changing, that might not be the case for much longer.
Huge stores like Zara are now offering an "Ungendered" line, featuring jeans, shirts and jumpers. Likewise, H&M have their unisex denim line "Denim United", which features everything from dresses to overalls.  Yep, it seems unisex fashion is a trend that's growing and growing – but what about ethical genderless fashion brands for those who care about the planet and its people, too?
Here, we've found 7 ethical genderless fashion brands that are low on sexism but high on sustainability.
GFW makes all of their clothing, such as button down shirts in four different shapes so they fit your body not your gender, in factories that are guaranteed to be free from exploitation. Unlike many other genderless fashion brands, they also produce undies: "briefs for tomboys, lacy pants for people with packages and our own brand unisex boxer."
A zero waste label that creates classic, masculine-tailored clothing aimed at women, but suitable for just about anyone, especially denim lovers.
Building collections around art, culture and traditional crafts, Bruta creates great embroidered shirts for everyone, no matter what junk is in your jeans.
Bigger, bolder, better urban wear with that hip hop vibe that's a hit with both – or should I say 'all' – genders. Vegan friendly, too, by the way!
This Monaco-based brand specialises in the basics – tees that support charities you can choose, from bringing water to those in need to supporting artisans in Africa. Dulce's goal is to educate consumers the importance of buying sustainable, ethically made products while giving back to the community.
This emerging design label makes clothing that can be worn back to front, or inside and out, meaning you can get way more than one outfit out of one piece.
This is one seriously Woke label – Daniel even produces Woke AF tees – that uses scrap fabric and zero-waste cutting techniques to create hipster fashions for all genders.
Main image: Karen Glass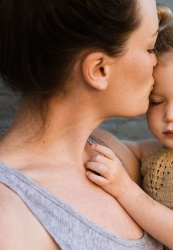 Latest posts by Diane Small
(see all)
This site uses affiliate links with brands we trust, and if you make a purchase using a link, we may receive a commission.
Did you enjoy this post? Want to show your gratitude? Please support us on Patreon!