By Chere Di Boscio
If there's one thing here at Eluxe that makes us blue, it's a greenwash, and unfortunately, there's still plenty going around.
We've tried to expose brands that claim to be green but really aren't, but now we are pleased to know there's someone else engaged in the battle against fake 'organic' products: David Bronner.
You may recognise the name: he's the President of the well known brand, Dr. Bronner's Magic Soaps. According to the Organic Consumers Association, Bronner says "We have been deeply disappointed and frustrated by companies in the 'natural' personal care space who have been screwing over organic consumers, engaging in misleading organic branding and label call-outs, on products that were not natural in the first place, let alone organic."
And so Dr. Bronner's has gone to war with brands who claim to be organic, but are anything but. And the list of fake organic  brands surprised even us.
Shockingly Dirty Organics
We always believed Jason Organics products were just that, but apparently their "Pure, Natural & Organic" liquid soaps, body washes and shampoos contains Sodium Myreth Sulfate as a main ingredient. This chemical isn't only non-organic, it's actually carcinogenic! Its creation involves ethoxylating a conventional non-organic fatty chain with the carcinogenic petrochemical Ethylene Oxide, which produces caricinogenic 1,4-Dioxane.  Scary!
But Jason Organics isn't the only organic faker: another brand we trusted, Avalon Organics, contains the nasty sounding chemical Cocamidopropyl Betaine and the petrochemical Amdiopropyl Betaine in its soaps, shampoos and shower gels.
But there's more! Here's the shortlist of the falsely organic brands, and their harmful chemical secrets:
Nature's Gate Organics: Disodium Laureth Sulfosuccinate (ethoxylated) and Cocamidopropyl Betaine
Kiss My Face "Obsessively Organic" cleansers:  Olefin Sulfonate (a pure petrochemical) and Cocamidopropyl Betaine.
Juice Organics, Giovanni Organic Cosmetics, Head Organics, Desert Essence Organics, and Ikove Organic: all use Cocamdiopropyl Betaine as a main cleansing ingredient and NO cleansers made from any certified organic material.
Stella McCartney's CARE line: although certified by the French standard Ecocert as being 100% organic, Bronner has taken issue with Ecocert for lying–they often put  100% Organic" on products that are not, and simply insert the word "Active" before "Ingredients" for those that aren't organic.
This last point is particularly worrying. Organic consumers have a right to expect that the 'organic' grooming products they buy are just that, and we rely on bodies like the Soil Association and Ecocert to ensure this. Someone needs to alert the public to  misleading organic labelling, and if it's not a government body that will do it, then Dr Bronner's is right in taking those companies mentioned above to court.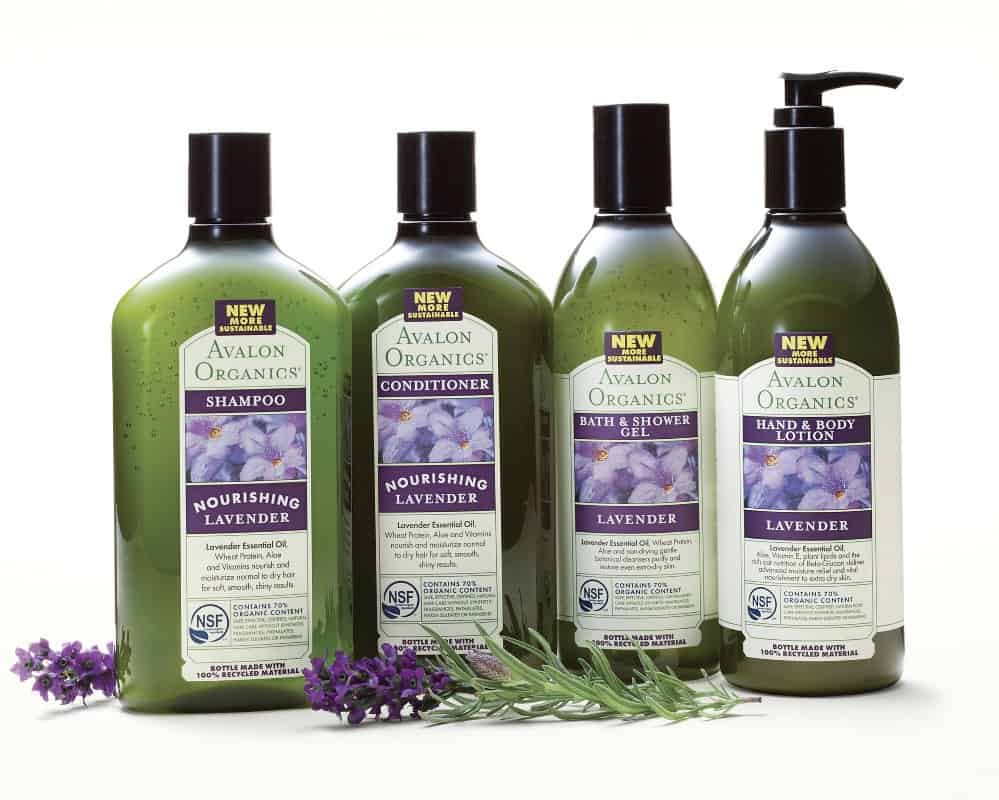 Too Scared to Lie
Dr. Bronner's action not only helped raise the alarm on fake organics, but it also scared some companies into compliance: most in the list simply dropped 'organic' from their claims, obviously showing they weren't too concerned about their products being organic in the first place, but a few others did actually reformulate their products.
And the best part of all, is that brave Dr. Bronner's has come out on top by eliminating much of their competition. They truly deserve this: this is a company that truly does include organic and fair-trade ingredients in most of its products; caps the earnings of managers at just five times what the lowest-paid employee earns; gives  an average of 54 percent of its annual profits to charity or advocacy campaigns, and of course provides a truly wonderful, natural product to the public.
We'd like to see more green companies, including fashion brands, follow suit. It must be frustrating for organic fashion brands to work hard ensuring their designs are as 'green' as possible, only to have larger labels that aren't eco friendly at all steal the limelight in the mainstream press.
Dr. Bronner's has led the way in wiping out fake organic brands. Who will now follow?
Latest posts by Chere Di Boscio
(see all)