By Chere Di Boscio
You see it there on the rack in the vintage clothing shop you just happened to stumble upon. The perfect maxi dress. Or rather, near perfect – the waist is a bit too small. Or the sleeve is too frilly. Or maybe the collar is a bit too…well, 'vintage'.
Designer Nina Dornheim has had that feeling hundreds of times, and no wonder: she owned a vintage clothing shop and was exposed to hundreds of pre-loved styles regularly. But rather than wish for the ideal piece to arrive, she decided to  take action herself.
She created Studio-842, an atelier that re-imagines vintage clothing for modern times. From reconstructed leather jackets to embellished lace blouses, Nina cuts, sews and reworks garments herself to create styles that you'd expect to see on designer racks in the top boutiques of major fashion capitals today.
"I feel strongly about designing in a positive way for people and the environment," she says. "I usually don't start with a piece of fabric, but a garment that I deconstruct. Most of my raw materials are vintage." It takes many months for her to create a collection  from these base materials, and of course, each piece is unique.
The current collection sees Victorian lace blouses and dresses reformed as cropped tops paired with 70s style, high waisted jeans and platform shoes for added effect; slip dresses given new life as flapper-style frocks from the 20s; men's shirts re-draped to be more modern and more feminine, and pyjamas from the 20s are slit, embellished with lace, and paired with vintage bras for a distinctively 'urban feminist' look.
This is anti-fashion; anti-trend. Nina's work is a statement on sustainability. It's a declaration that unwanted, unworn clothing can easily be transformed into something wonderful with a bit of creativity. It's a declaration that all garments have an almost unlimited potential to be worn, and worn again. It's a declaration of individuality and a demonstration of how we are all connected to the past in some way.
In short, the newest crop of designs from Studio-842 is a bit like Nina herself: innovative, romantic and beautiful.
If you fall in love with one of Nina's creations, they can be purchased here. She will also create orders on demand. Getting hitched? Check out her wedding boutique for one-off creations here.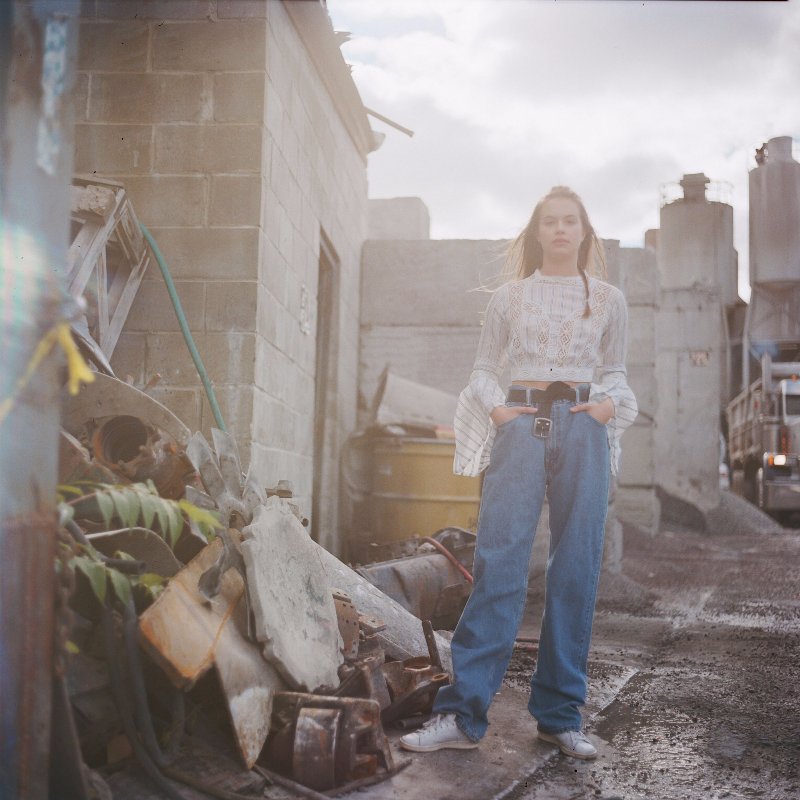 Photo Credits
– Photo: Lena Shkoda
– Models: Rebecca Echevarria & Julia Vils
– Sunglasses: Duane Littles
Video Credits (Video from Show of New Collection)
– Filmmaker & Editor: Juan Leguizamon
– Camera: Marcelo Bukin
– Choreographer: Diina Tamm
– Dancers: Melissa Becraft, Ayaha Otsuka, Rubi Lewis, Nicole Saul, Etiange Domoa, Illectra Vassos, Marena Whitcher, Valentina Citti, Monica Azpeitia,
– MUA's: Elena Thomopoulos, Vanessa Deras, Jenn Wright, Javier Puga
– Hair: Lead Michael Warren, Victoria Diaz, Malcom Cuthbert, Tanya Marie, Rasheena Jones
Video Credits (Beach Video)
– Filmmaker & Editor: Juan Leguizamon
– Styling: Valentina Porazzo
– Model: Nicky Androes
Latest posts by Chere Di Boscio
(see all)