By Diane Small
For many of us, summer means camping – be it glamping in a posh tree house, sleeping in a tent, or better yet – sleeping (or not) under the stars at one of the many great music festivals held over the season. In any case, it's likely that access to a bubble bath will be pretty unlikely – in fact, you'll be lucky to get a hot 5 minute shower in! And given the fact that you'll be dancing around in the heat, this could create quite a beauty crisis, to say the least.
But never fear. We've found 10 essential beauty products for festivals that you simply MUST take with you if you plan to sleep under the stars.
1. A Good Deodorant
For most, this may be priority product number one. Since you're out in the great outdoors, bring a brand that's nature-compatible like Weleda's Citrus deodorant. It smells fresh, blocks odours, and is 100% natural–remember that using chemical deodorants may harm your health.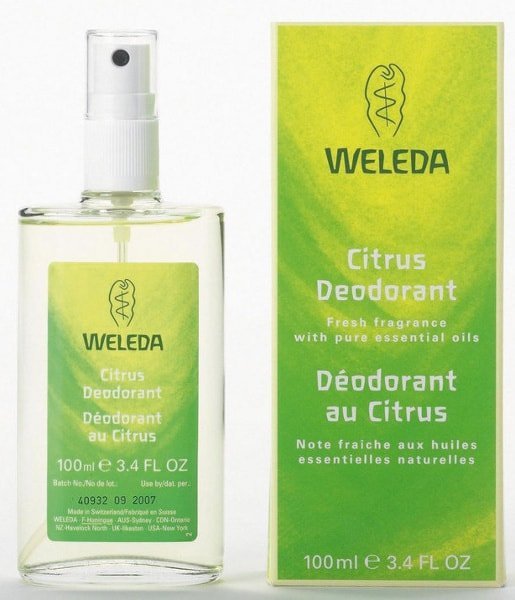 2. Organic Dry Shampoo
Not being able to wash your hair as much needn't be a nightmare. There are plenty of dry shampoos out there that soak up oil and smell divine, but Tabitha James Kraan probably makes one of the best. Choose one suited to your hair colour, sprinkle in and brush out. This dry shampoo adds a bit of volume and slightly scents your hair too–mine smelled a bit like lavender all day.
3. All Natural Hand Sanitizer
God only knows what you'll be touching when you're in the great outdoors, so a hand sanitizer is a must! But did you know that most hand sanitzers contain seriously nasty ingredients like Not so this one by Dr Bronner's, which has around 5 ingredients, all of which are not only natural, but smell great, too.
4. Makeup Removing Wipes
Without much access to water, you're going to need something to take your makeup off, and Blum Facial Wipes provide an eco-friendly solution. Chemical free and enriched with Tea Tree Oil, this little pack removes makeup on oily and combo skin without the need to rinse off.
5. Essential SPF
If you're sleeping in a tent, you'll clearly be outdoors more than usual, and that means one thing: you need to protect your skin from the sun. We've written in Eluxe before about the difficulty finding a truly eco-friendly sunscreen, but we know for sure that Badger is a gentle brand that works, as is John Masters.
6. Lip Protection
You're going to be having fun in the sun-singing, drinking, and running around, and chances are your lips will get a bit dried out from all that activity and heat. There are plenty of natural lip balms out there, but since it's summer, why not go for one that smells of the season, like Hurraw Coconut lip balm? No prizes for guessing what the main ingredient is here, and it not only smells good enough to eat, it's so natural, you practically could do!
7. Anti-Funk Baby Wipes
It's hot, you're sticky, and there's not a shower in sight. What to do? Make sure you have a packet of natural baby wipes on hand–just be sure they're natural, because despite the fact that these are intended for babies, they're usually chock-a-block with harmful chemicals. Not these ones by Beaming Baby though. They're organic, biodegradable, and the main ingredient is Aloe Vera.
8. A Solid Waterproof  Mascara
Finding a waterproof mascara that's all natural is a bitch – just try it! But the fact is, when you're sweating in the summer sun, most mascaras will let you down. Personally, I always wear a waterproof mascara because a) they last longer b) they don't run in the rain or shower and c) I don't take mascara off every night (naughty, I know), so it saves me the time putting on mascara the next day (just curl lashes et voila!). After a long search, I found that Ere Perez's Waterproof Mascara is the best brand that works for me. It's also packed with natural oils to help lashes grow.
9. Konjac Sponges
These babies are perfect for festivals and camping: just add a bit of water from a bottle, and wipe yourself down. These natural sponges are made from a potato like plant and are pH balanced and infused with mineral extracts to ensure your skin is kept clean and supple. Make sure you give the sponge a bit of a rinse after you've washed yourself!
10. 'Le Bain Francais' – A.ka. A Perfume You Love
For obvious reasons, it may be necessary to freshen up 17th century French style – basically, by hiding the funk. But don't douse yourself in toxic chemicals; choose an all natural perfume that you love by Pacifica. They've got a wide range of scents, from Tahitian Gardenia to Mediterranean Fig. And best of all? You can choose a roll on, spray or cream format – I mean, it's a lot easier to take a little pot of perfume balm with you camping than a glass bottle, right?
Main image: BlushBeauty.com