Get outside and enjoy some sunshine and fresh air with these perfect vegan picnic recipes!
By Lora O'Brien
What makes for a good picnic? A nice, warm day, good friends and a green space, of course. But as for food, there are certain musts, too.
Green salads are generally a no-go, since they tend to wilt in the sun. And any foods that may get soggy or worse, go off, are also a no-no. Plus, a lot of typical picnic food is pretty stodgy: think potato chips, white bread sandwiches, lumpy potato salad and tub after tub of hummus. The best picnic foods are those which stay fresh for hours, are easy to eat with the fingers, and of course, are delicious and nutritious.
Of course, you don't really need to cook to make most of these vegan picnic recipes. But if you don't feel like hitting the kitchen at all, just pack some basics, like:
an assortment of nuts and fruits
store-bought dips
mixed raw veggies, crackers or breads for the dips
mixed olives and antipasti like artichokes and sun-dried tomatoes
store-bought cookies, chocolate, cake or muffins
some water, wine and juice
But while this will keep people from starving, no one's about to ooh and ahhh over that awesome pack of nuts you brought.
Vegan Picnic Tips
Luckily for us, a bunch of well-known vegan and vegetarian bloggers and chefs have  offered up some recipes to help inspire all of you with some food and drink recipes to really jazz up your picnic this year in a healthy and yummy way.
But PLEASE! Just make sure your picnic doesn't end up being a garbage-fest. I mean, ending the day with a pile of landfill is not chic! But fear not, it's easy to minimise your waste. My tips?
use Mason Jars (or recycled jam jars) for everything. They can store drinks, sauces, salads and more, and can also be used as glasses
use your hands to eat whenever possible. Take small cloths and a jar of soapy water in a Mason Jar to wash hands first if  this is a concern
use old newspaper or waxed paper to wrap food like sandwiches instead of plastic or aluminium
take your normal forks with you. Wash them at home later. Disposable ones are so wasteful!
if you must use disposable cups and plates, ensure they're made from recycled paper like these, and then recycle them again, if possible!
ensure you recycle all bottles, cans and paper you use, in fact
take everything with you in reusable canvas bags– avoid plastic ones!
take some gorgeous coconut bowls and utensils with you to serve food in, such as these ones below
of course, ensure you clean everything up after your picnic
All you need to do now is dust off the blankets, grab  the picnic basket and pray for a sunny day!
By the way, if you're yearning for even more mouth-watering vegan picnic ideas, Lasta meal planning app also can be your excellent guide with its library of easy and tasty recipes! Whether you're a seasoned vegan or just starting, it's a perfect tool for anyone looking to incorporate more delicious vegan meals into their diet. So why not try it and see how enjoyable vegan cooking can be? Happy picnicking!
Recipes For The Perfect Vegan Picnic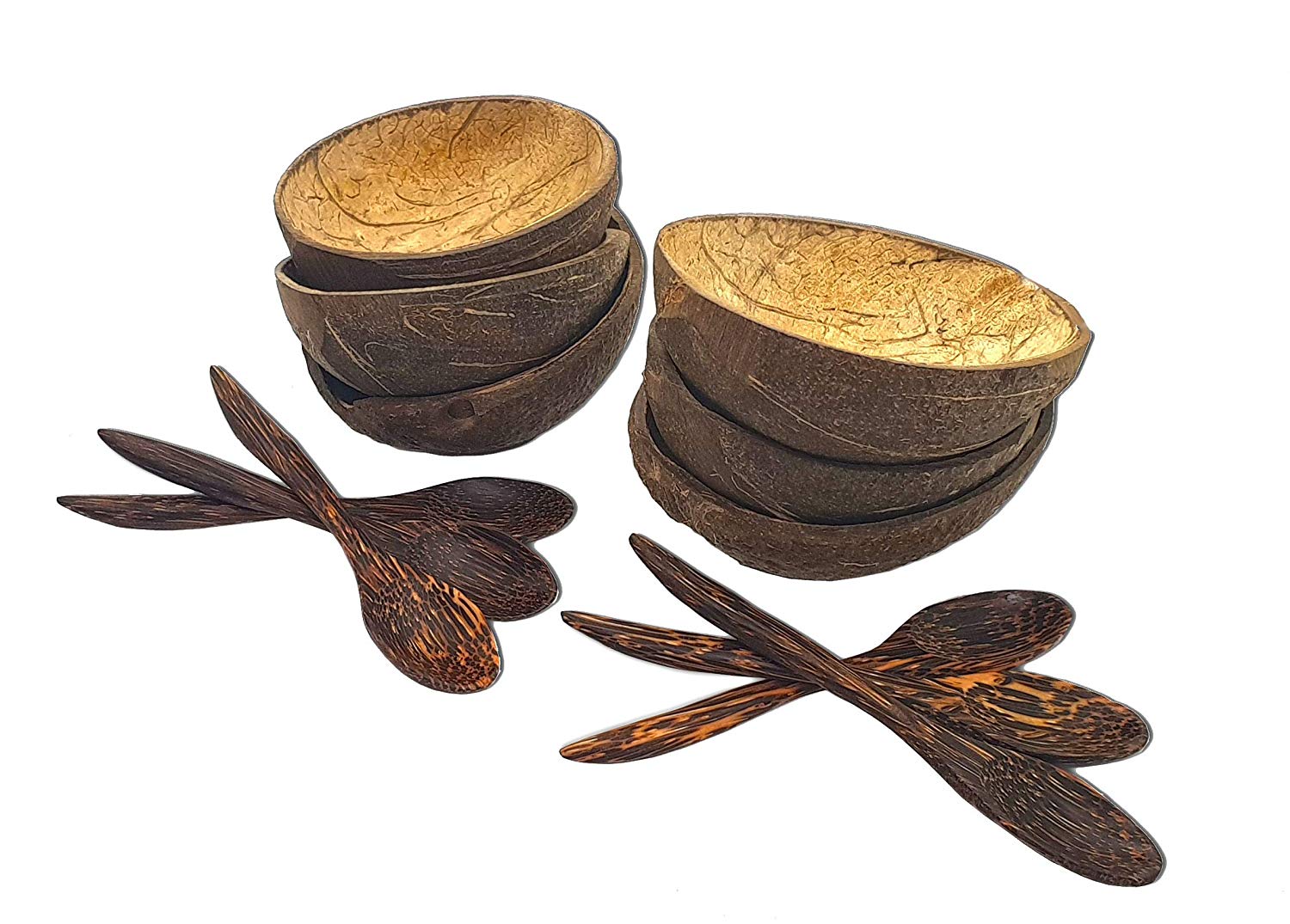 1. Grilled Tofu Shish Kebabs
If you think tofu tastes like a block of nothingness, then this will simply reinvent it for you! These skewers are so perfect for a picnic. You can either grill them up before and store them in a lock tight container to take alongside with you – or, if you're a modern picnicker who is going to be grilling as well as chilling, you could cook them on the go. Jazz them up a little more by adding chunks of other veggies you love!
Get the recipe here.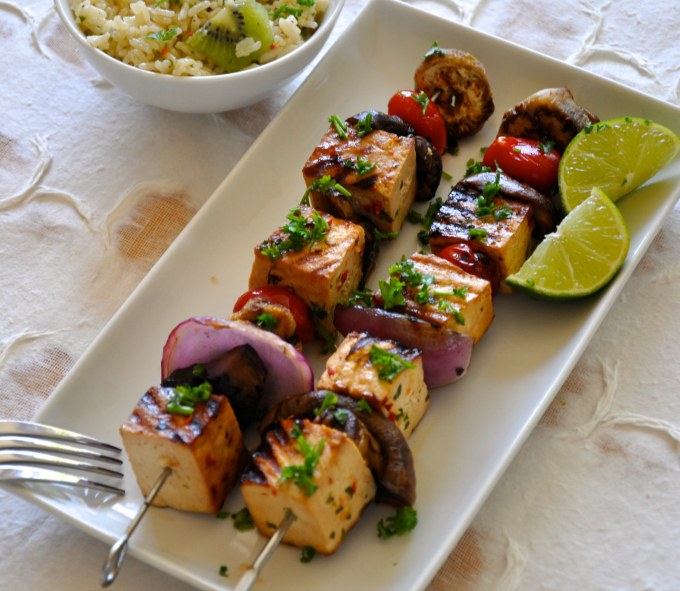 2. Easy & Amazing Vegan Samosas
Following on with a little bit of an Indian vibe, these samosas are another fabulous picnic recipe. They're super delicious – I defy anyone to tell me they're not a samosa fan – and a great food to cook up and take along to a picnic. And because they're baked, not fried, you can eat these with your hands and avoid greasy fingers! Some insist these should be hot, but I think this is one of the most perfect vegan picnic recipes for serving up at room temperature, too. With some chutney on the side, of course!
Get the recipe here.
3. Raw Nori Wraps with a Spicy Dipping Sauce
Gone are the days of soggy and bland sandwiches – picnicking is now a time to get a little bit creative. These nori wraps are the ideal vegan picnic food! They're also the perfect substitute for sarnies – and are way healthier. These guys are packed full of crunchy cabbage, carrot, cucumber and zucchini, but feel free to play around with the veggies you like most. Did I mention this also comes with a spicy dipping sauce? Just store the sauce in a little jar and take it along.
Get the recipe here.
4. Soba Noodle & Raw Veggie Salad
When we think of salad, we tend to think of a bunch of leafy greens – but sometimes we just crave something a little bit more substantial. And this is where soba noodles are a great option. This is an Asian inspired dish, and even has added peanut butter. Can it get any better?
Actually yes, because this salad tastes great whether it's hot or cold, meaning it will be just as enjoyable when you unpack it on your picnic and dive right in. You can take real forks (no plastic, please!) to eat these with, or reusable chopsticks.
Get the recipe here.
5. Hummus Avocado Pita Sandwiches
Okay, how  could I not add a sandwich recipe? It's the quintessential vegan picnic food! Some of us are fans of the old fashion sarnie when picnicking. But that doesn't mean we need to have boring PBJ or potentially salmonella-infested egg sarnies (why, parents? why?). No way! This is packed full of fresh and tasty ingredients. Make it the night before and store in a container so it's ready to go the next day.
Get the recipe here.
6. Crispy Pan Fried Falafels
How lovely does this plate look? This is one of the most perfect vegan picnic recipes for making an impression, if you ask me.
The best thing about falafel balls is that you can either eat them all wrapped up in a pita, stuffed with lettuce, tomatoes, pickles, onions and tahini. Or,  if you're trying to kill the carbs, just place these tasty nuggets onto a salad, (or in the case of this recipe, Asian coleslaw) add some dressing, and enjoy!
Get the recipe here.
7. Refried Bean Taquitos
Mexican food was just invented be vegan picnic food. These taquitos come in their own 'wrappers' – that is, a tightly rolled tortilla. So they're easy to eat, and are delicious hot or cold. This easy, packable recipe features spicy beans packed into baked taquitos. Pack them up, then dip them into some salsa. This is sure to have everyone saying: 'Ay, que rico!'
Get the recipe here.
8. Simple Bruschetta with Tomato & Basil
Bruschetta is always a winner for me. Whenever I see it on a menu I have to have me some of that goodness! And what's not to love? Crunchy toasted bread topped with delicious tomato and basil and a hint of garlic. To keep this picnic-fresh, simply store the bread and the topping in separate containers and then put together when ready to eat.
Get the recipe here.
9. Mushroom & Walnut Paté
Not only is this paté 100% vegan, it's relatively simply to make as well, though it looks pretty fancy. Take a loaf of freshly baked bread or some gluten free crackers, or even the bruschetta rounds (above) and smear this on them and I guarantee it will be one of your picnic fixtures from now on.
Get the recipe here.
10. Indian Char-Roasted Eggplant Dip
Whilst I will forever love hummus in all of its various guises, I can see how people get tired of it. So this picnic season, why not try something new and exciting like this Indian dip? This would be delicious on top of some flat bread, rice cakes or some gluten free crackers.
Get the recipe here.
11. Gluten Free Chickpea Crackers
As I've mentioned a few sandwich recipes, and mentioned the need to have something on hand for dips, I've found this delicious and wholesome cracker recipe for your picnic. It's crispy, healthy, and the perfect  choice for dipping or smearing with some crushed avocado or rich hummus.
Get the recipe here.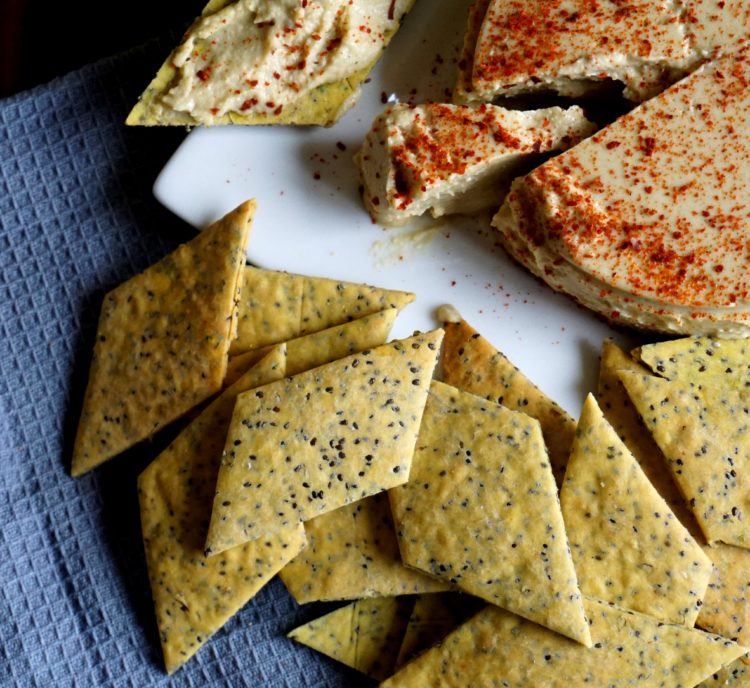 12. Tomato, Mushroom & Spinach Tofu Quiche
Is a picnic really a picnic without a quiche? I think not! So luckily for us, Angela Liddon has created this masterpiece which is 100% vegan, making it perfect for picnics – I mean, nothing goes off faster in the summer sun that eggs, right? But…this has none! Easy to pack and cut, this is one of the most perfect vegan picnic recipes for sharing.
Get the recipe here.
13. Chickpea Tuna Sandwich
I simply had to include this vegan sarnie recipe because I've made it and it is INSANELY good! Remember that feeling as a child when you'd open up your sandwiches to find the scent of tuna has cleared everyone within a five mile radius? You get it, right? TUNA STINKS (and it's practically an endangered fish now. And it's full of mercury…no thanks!)
But no one will run away when you unleash this beast on your picnic because there's no foul smelling fish in sight. Just wonderful, wonderful chickpeas and a whole lot of other good stuff.
Get the recipe here.
14. Black Bean Vegan Burgers
For those of you who believe it's not a picnic without some kind of burger, this one's for you. Forget about packing Impossible Burgers – they're full of GMOs and other unhealthy crap. These, on the other hand, are just as meaty, and are a way, way healthier vegan picnic food!
Get the recipe here.
15. Oil Free, Paleo Veggie Chips
Whether you're enjoying vegan picnic food with friends, family or little ones, it's always a winner to have something crunchy on hand. But typical potato chips aren't always the perfect go-to food. Most are packed with saturated fats and high salt content. So why not make your own version with  a medley of different veggies, healthy sea salt – and NO oil?
Get the recipe here.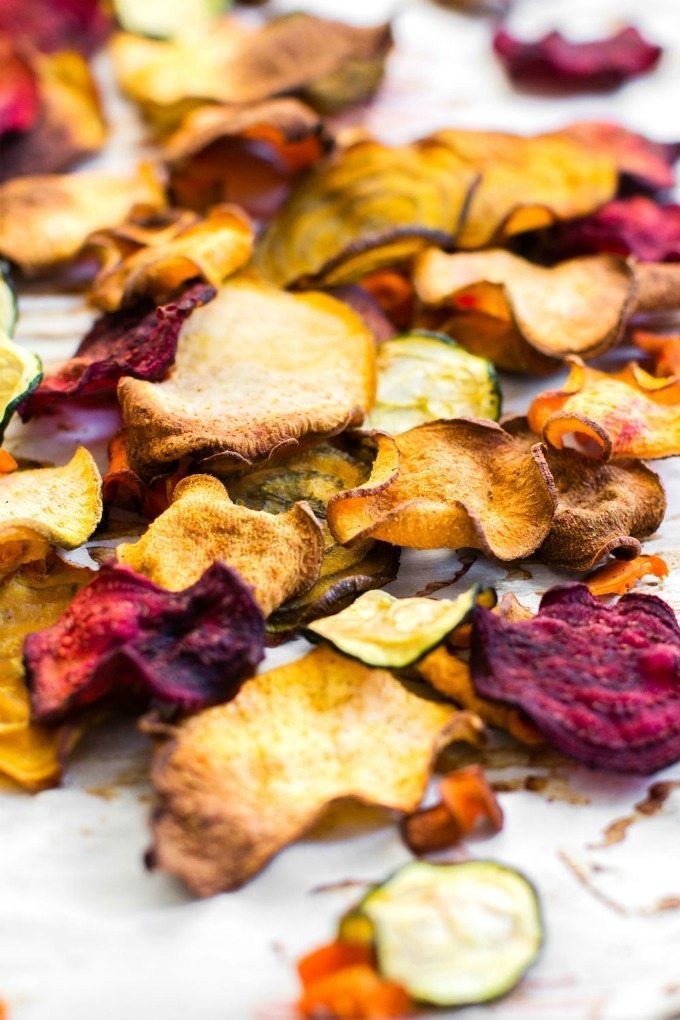 16. Savory Zucchini Muffins
Muffins are a great vegan picnic food! It's nice to have something savoury and filling on a picnic, right? These zucchini based muffins are great because you can just throw them into an airtight container and they'll keep really well. You could even be a right daredevil and pair these with a little sriracha for a spicy boost.
Get the recipe here.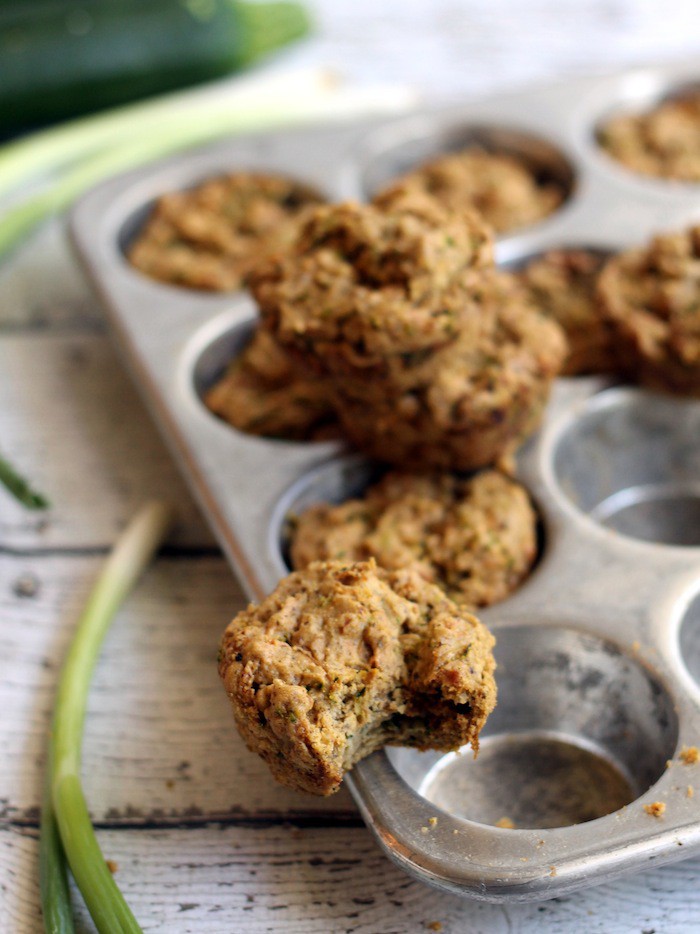 17. Green Taco Wraps
This is one of the best vegan picnic ideas! Put everything together that you need to make vegan tacos, including the walnut and lentil based 'meat'. Saute some peppers and onions and put in a separate container. Bring some hearty leaves of Romaine lettuce to act as the 'taco' and let people build their own. If you just can't live without the (non GMO corn) taco shells, why not bring some of those, too?
Get the recipe here.
18. Vegan Sushi
Today, perfect vegan picnic recipes include sushi! Not only because it's light and delicious, but because it's totally portable and easy to share. You can add just about any veggies you like, and these are made with healthier brown rice, too!
Get the recipe here.
19. Vegan Stuffed Mushrooms
Another vegan picnic food that's easy to share, and you can easily eat these with your fingers, too! Vegetarians can use the cheese based recipe, whilst vegans can opt for the tofu based one. Also – these go down a treat with a nice glass of white wine. Just saying!
Get the recipe here.
20. Sweet Carrot Ginger Salad
Forget lettuce – it gets all wilty. Carrots are the veg of choice for vegan picnics, and this recipe, with its lemon, raisins, ,pineapple and ginger zing, is practically a dessert! Kids will love it, too. In fact, this is one of the most perfect vegan picnic recipes – no need to worry about food poisoning, either, as there's no egg, cream or mayo that may go off.
Get the recipe here.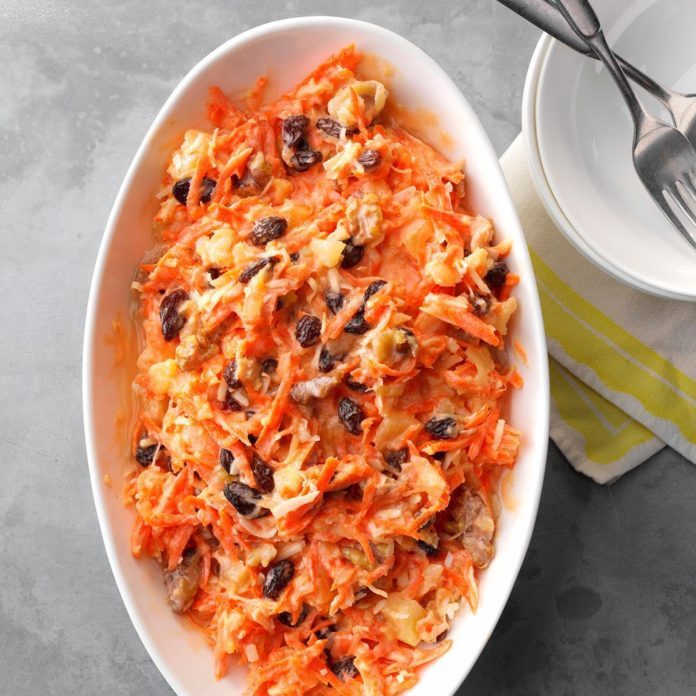 21. Vegan Charcuterie
What's a better vegan picnic food than a gorgeous vegan charcuterie board? It's a true feast! This one features all kinds of goodies, from homemade vegan 'meats' and cheeses to olives, fruits and nuts.
Get the recipe here.
22. The Best Vegan, Gluten Free Banana Bread
The best part of a vegan picnic is when you've devoured all of the lunch bits and are ready for something a little bit sweeter. I couldn't do a list of perfect vegan picnic recipes without a banana bread!
This is a really good thing to bake because it's delicious hot or cold, and is easily stored. The best part is how versatile you can make it. Like it sweet? Add some chocolate chips or raisins. Prefer a little bit of a crunch? Throw is some crushed pecans and walnuts. And of course, it's perfect for those eating gluten free.
Get the recipe here.
23. Raw Lemon Meltaway Balls
I adore anything lemony because I just find it so refreshing, so these raw balls are perfect for a picnic. The best part is that they're raw, so there's no baking involved. You can throw these together for those spur of the moment picnics and go, go, go! You even have options – you can eat them plain, roll them in shredded coconut or almond flour for a nutty edge, or even dust them with some powdered sugar.
Get the recipe here.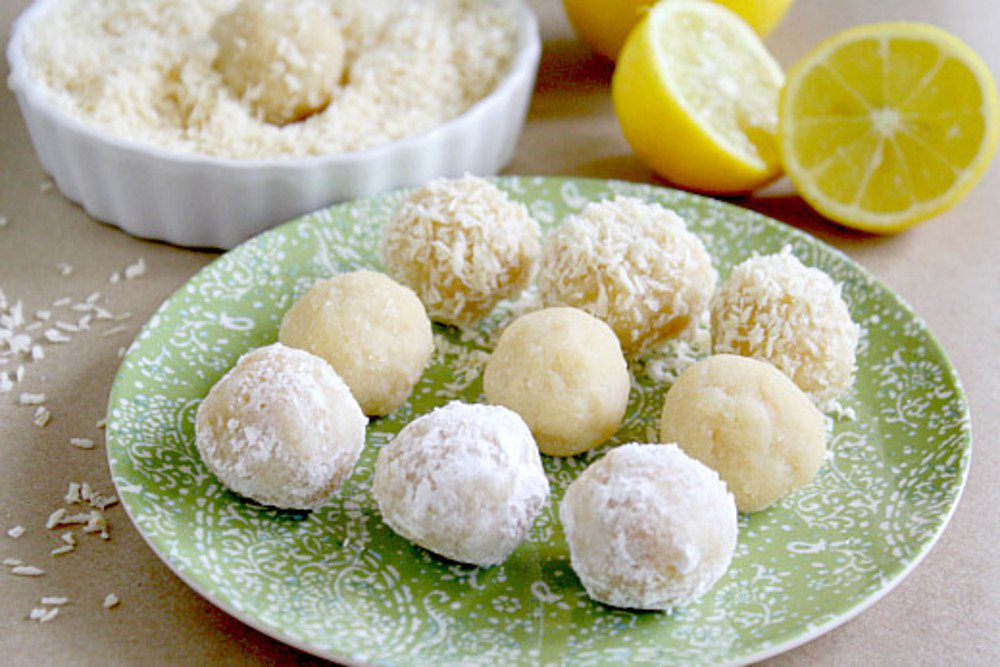 24. Sweet Potato Brownies
This is possibly my favourite of all the vegan picnic recipes – sweet potato brownies! Who knew you could have your cake (okay, brownies) and quite literally eat it, too? These are the perfect sweet treat to have on hand for your picnic as the ingredients are so healthy.
And unlike those chocolate brownies you often buy in shops that are packed full of sickly sweet chocolate, the sweetness is these is down to natural foods. So if you're giving these to kiddies there won't be that mad sugar high after eating them!
Get the recipe here.
25. Vegan Twix Bars
Twix bars were always my favourite chocolate bar to snack on. The crispy biscuit layer, the caramel encased in delicious chocolate…so good!
So I was thrilled to discover we can all still enjoy our favourite chocolate bars, just in a much healthier way! Not only are these gluten free, they're also free of refined sugar, meaning all of that great sweetness in these bars comes from natural sources such as  cacao powder and agave syrup. These are the perfect sweet snacks for your picnic.
Get the recipe here.
26. Cheesecake Stuffed Strawberries
Every single thing about this vegan picnic food gets a huge YES! from me. Strawberries are such a quintessentially British fruit to eat at a picnic over a bottle of champers. But why not add a little twist to your strawbs this year with a raw vegan cheesecake stuffing? So posh and tasty!
Get the recipe here.
27. Vegan Oatmeal Cookies
Picnics need cookies! But please, but not those palm-oil-and-sugar laden, store bought ones that are the cause of so much obesity in this country. Instead, make your own healthy oatmeal cookies like these. Totally gluten and refined-sugar free, but tasty as all heck!
Get the recipe here.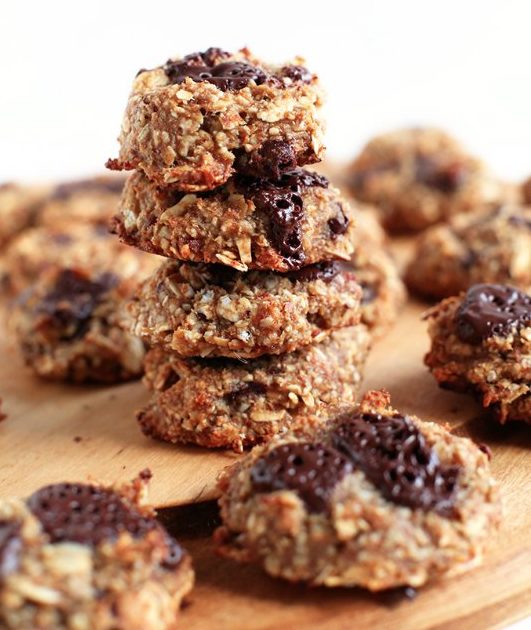 28. Lilac Cordial
How intriguing does this recipe sound? Lilac cordial! I'd never even heard of it until finding this recipe, but it seems so delicious for a picnic, I just had to add it. In addition to lilac flowers, there's a little hint of lemon and sugar for sweetness. Make a huge Mason jar of this and surprise your guests at a vegan picnic with a unique beverage they won't be expecting.
Get the recipe here.
29. Vodka Firefighters
Ok, it's time to admit that a vegan picnic requires some booze. Even the cleanest eating of us out there wouldn't mind a cocktail every now and then! And this one has Aloe Vera juice, along with basil, strawberries and other fruits, so it makes it seem ok to drink in the daytime. (Of course, you can make a 'virgin' version of this, too!).
Get the recipe here.
Main image from visitscotland.com
Latest posts by Lora O'Brien
(see all)