Feel like your face is always dirty? Suffering from a hot or dry climate? Need some instant refreshment? These organic face sprays can help!
By Sophia Hussain
It's the season to embrace the magic of organic face mists!
I absolutely adore facial sprays. They're the perfect antidote for sweltering summers, and are especially welcome when they're infused with botanical concoctions that are specially designed to promote healthy glowing skin.
This year-round beauty staple is not only perfect for scorching summer days, but is one of my must-haves on long-haul flights too.
What a face spray can do for you
Although they may not be a high priority on your beauty shopping list, I can definitely state as a beauty expert and makeup artist that organic facial mists are a multi-functional beauty must-have. They can be used to:
hydrate the skin
soothe irritations
impart a youthful glow, immediately
set your makeup to perfection
boost your mood through their scent
provide refreshment on hot days
How to use organic facial mists
On the hottest, most humid days, give yourself a treat by storing your spray in the fridge and spritzing liberally for an extra burst of cool.
To use, hold the product away from the face, close your eyes, and spray the facial mist starting from the forehead to the neckline.
Organic face sprays aren't just for summer, though. The winter months can be very drying, too! I'd suggest spraying your face three times a day:
Once in the morning when you wake up. Afterwards, moisturize, then apply makeup. Add an extra spray to set your makeup.
In the afternoon, give yourself a spray to refresh your makeup and revive your mind
Spritz yourself after cleansing in the evening. Then, apply a serum or face cream before bed.
Whether you love the scent of coconut or roses, need something with astringent qualities or anti-ageing, there'll be something for you from our list of natural and organic face sprays.
They're also all vegan friendly, and are perfect for boosting your skin's beauty routine right now.
10 Natural & Organic Face Sprays to Try
If you live in an urban environment, it can be hard not to worry about the damage smoke, heavy metals and air pollution can have on your skin. Luckily, Oskia offers a great solution with their Citylife facial mist!
Rather than forming a film on your skin, it actually bonds with pollutants, stopping them from penetrating the skin's surface in the first place. Infused with a potent blend of vitamins, this formula refreshes, calms and detoxifies, as well as protects, plumps and hydrates.
Best for: City living, urbanites
Price: $66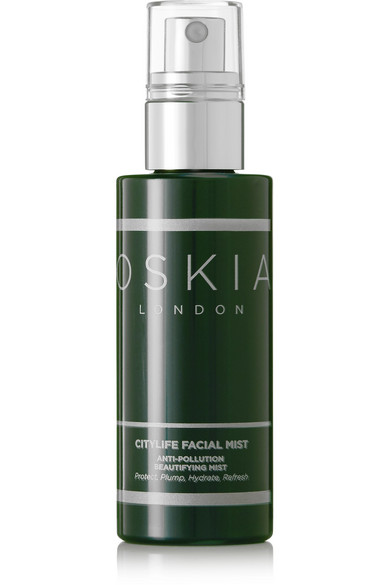 This is one of the best smelling organic face sprays, thanks to the presence of Damask rose water. It quenches thirsty complexions with an instant burst of cooling hydration. Skin looking dull? Simply give your face a few spritzes, even over makeup, for a quick perk up.
The perfect travel companion for skin prone to dryness and dehydration, this sweet elixir comes in a handy spray-dispenser bottle, perfectly sized to pop in your bag.
Best for: On-the-go top-ups during long-haul flights, after an intense workout or to cool down post sun exposure
Price: $38
Feeling the heat? Need an instant boost? This is the best organic facial spray for you!
Whether you're prepping your skin before applying makeup, or spritzing your face for a midday refresh, this lightweight mist offers a slightly cooling sensation. Organic aloe vera helps to leave a soothing and hydrating effect. Of course, it's vegan and cruelty-free, too!
Best for: Serious refreshment
Price: $20
A kiss of this mist will hydrate sensitive skin types. Containing fresh flower extracts, hyaluronic acid, natural antioxidants and hydrating glycerin, this soothes and repairs dehydrated, fragile skin, restoring the natural pH balance to encourage self-healing. It acts as a facial toner, and smells divine, too!
Best for: A burst of beautiful rose scent, skin softening
Price: $37
Want super soft skin like a supermodel?  Get misty with this juicy infusion of Orange, Mandarin, and Bergamot, to reveal a fresh face especially suitable for oily and combination skin types.
Kora founder, Miranda Kerr, says this is one of her favourite organic face sprays. She states that she uses it especially on the many long-haul flights she takes around the world. We love that it's over 87% organic, and vegan friendly.
Best for: Citrusy aromatherapy based refreshment
Price: $34
This is one of the most science based organic face sprays! It features a hydrogen molecule that's twice the weight of the molecule in ordinary water, which makes D2O 10% heavier – and thus, more hydrating – than regular H2O. It can be used to set minerals after makeup has been applied or hydrate parched skin, especially in dry climates.
In addition, those with oily skin can use this facial spray in lieu of a traditional moisturizer. The skin becomes extremely hydrated, supple and fresh. D2O is also ideal for cosmetic surgery and laser patients, particularly during dry, flaky periods.
Best for: Very dry skin; post-cosmetic procedures
Price: $33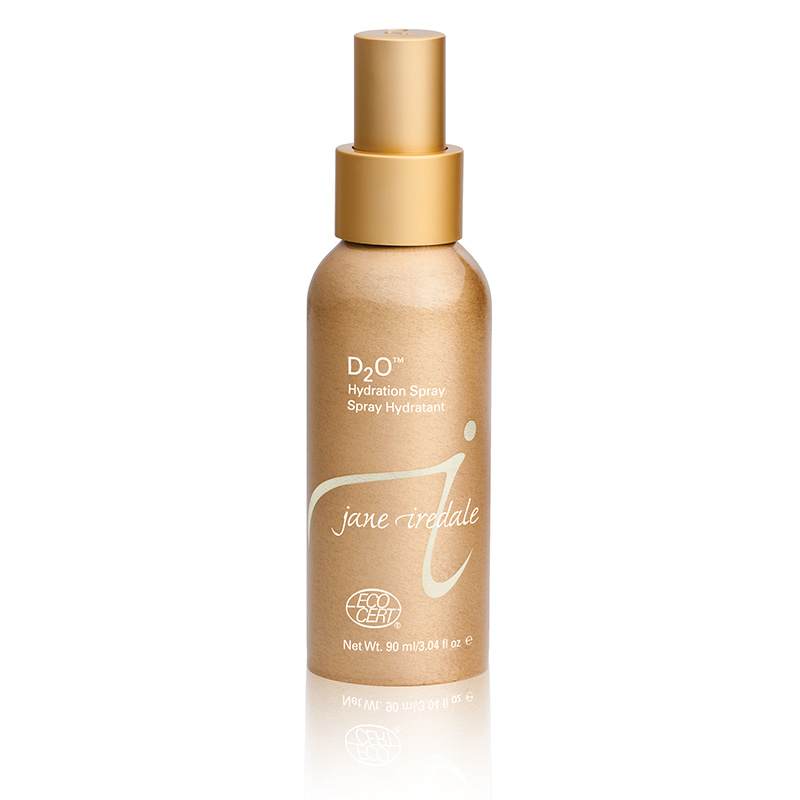 Refreshing and uplifting, this alcohol-free mist uses the scents of Himalayan cedarwood, Indian Lime and an Asian citrus fruit called Narangi to add a zing to the senses and revive your energies.
Personally, I absolutely adore the invigorating scent of this one! It's ideal for spraying all over the body before a yoga workout or a meditation. It also acts as a body spray that lightly scents your skin.
Best for: Overall re-energising and revitalising; clearing the mind and refreshing the body
Price: Around $52
Herbivore Botanicals Hydrating Face Mist Rose Hibiscus was created with pure plant actives and no nasties at all. This is another one of the best smelling organic face sprays! That's thanks to its refreshing base of coconut water, infused with youth-boosting hibiscus flower petals and moisture-enhancing rose. It tones, hydrates, and softens all skin types. Hibiscus promotes collagen growth, while witch hazel tightens the skin and minimizes inflammation.
Best for: Skin that's prone to redness
Price: $37
This refreshing floral mist acts as a toner with its 21 high-performance ingredients to deliver moisture and create a plumper-looking appearance. The all natural formula also promises to enhance the performance of moisturisers and serums that follow its use, while natural humectants help draw moisture from the environment for extra hydration.
Best for: This is one of the best organic face sprays for dry skin
Price: Around $80
It's easy for skin to become bogged down by pollution and toxic elements, especially if you work in the city. But AlkaGlam has created one of the best organic face sprays to bring hydration back to skin wherever, whenever.
All you need is filtered water, which you add to the mineral beads. These then release a mix of anti-ageing properties that will both refresh and revive skin. It's the perfect skincare accessory if you travel often, as its 50ml size will allow you to carry it with you on a flight. It also works to set makeup; just pop it in your handbag and pull it out when your skin needs it.
But the best part? This refillable mineral spray lasts for a whole year, no matter how much you may use it! Just keep adding that filtered water to keep the product 'alive'!
Best for: A long lasting product with zero chemical nasties
Price: $82
Main & 2nd images: Miranda Kerr Instagram
Latest posts by Sophia Hussain
(see all)