The most sustainable watches are vintage watches! Here's a short history of these timepieces, and a bit about their celeb fans
By Chiara Spagnoli Gabardi
The watch remains an enduring item of jewellery, especially as modern life challenges us to sticking to appointments and keeps us on continuously busy schedules. But oddly, watches were initially intended for those who had almost nothing to do with their days. Aristocratic women, to be specific.
Today, we're obsessed with the prestige watches can bring to our outfit. Especially rare models from the past.
Let's go back in time to get a bit of history on these perennially popular vintage accessories. 
A Brief History of Vintage Watches
Wristwatches were born in the 17th  century. Their mechanisms were based on those of spring-powered clocks.
The first one was believed to have been made by Abraham-Louis Breguet, who created a timepiece for the Queen of Naples in 1810. Shortly after, Patek Phillippe made a watch for the Countess Koscowicz of Hungary. And once a trend breaks out amongst the elite, it tends to trickle down! So, soon women around the world were clamouring for this functional jewellery.
But women's accessories they remained.
It wasn't until the Boer War, when Africa's heat proved to be too much for the British, that men started to use them. They simply found it too hot to wear the required jacket to which they normally attached their 'pocket' watches. So they strapped them on to their wrists instead.
Up to that point, men normally used pocket watches. These typically had an attached chain to allow them to be secured to a waistcoat, lapel or belt loop. They were frequently decorated with a silver or enamel pendant. They also often carried the coat of arms for the owner's family or club, to emphasise social identity.
It's this personal touch that makes vintage and antique watches increasingly popular today. That, along with the quality of the mechanics, the elegance of their style, and the charm of the object's history.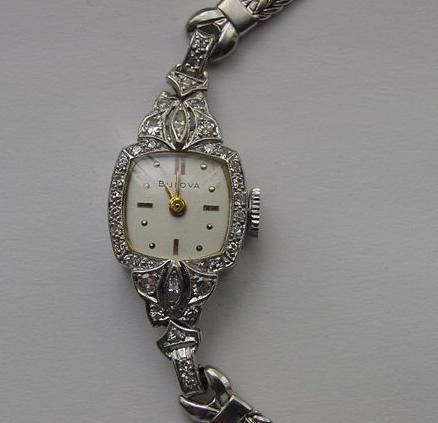 Brands On Board
The brands that have remained in vogue over the centuries are those which helped give birth to the popularity of wristwatches: Rolex and Patek Philippe. In fact, the Supercomplication created by the latter brand is said to be the world's most expensive vintage watch, ever: it was sold by Sheikh Mohammed bin Saud al Thani for a staggering $24 million dollars.
To find such treasures, you'll have to head to  specialist auctions, which are increasingly popular with collectors aiming  to find truly rare antique and vintage watches that are not only objets de beauté, but are also often good investments.
For example, the lineup for Sotheby's Hong Kong Important Watches Autumn Sale in 2015 included a stunning Cartier full diamond-set bangle watch in the iconic Panther shape, adorned with sapphires, emeralds, and onyx (sale price: $360,000) and a Harry Winston Opus 12 wristwatch (sold for $150,000) which was created in collaboration with Emmanuel Bouchet, a French master watchmaker who specialises in intricate complications.
These watches are expensive indeed, but only ever seem to go up in value.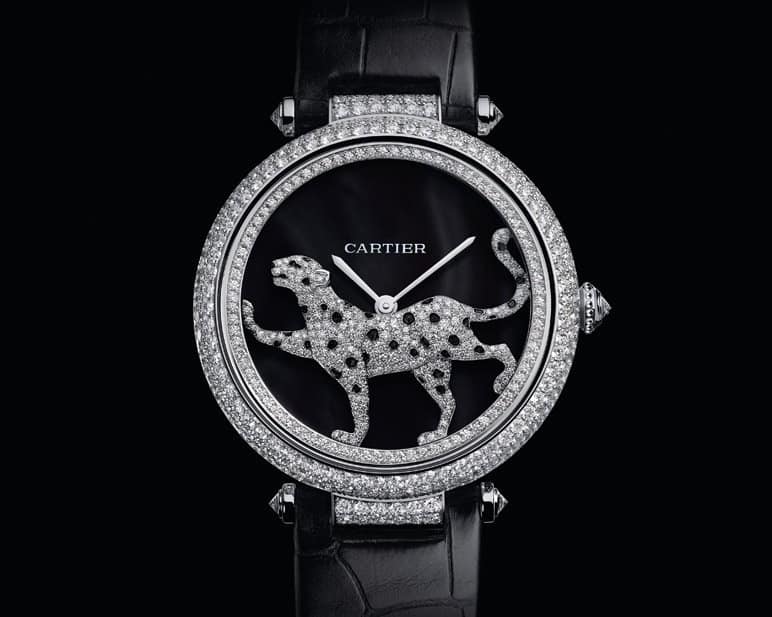 Quality Watches for All
But don't be deterred if this is far beyond your price range: the beauty of vintage is that with a good eye, you can find exquisite pieces on any budget. Personally, since high school I have been collecting vintage watches that I find at antique markets–always for reasonable prices.
Today, I often wear my oversized Bulova watch from the '80's, and am still absolutely fascinated by the history of the brand: apparently, Joseph Bulova learned about making quality jewellery while working for Louis Tiffany, but was also aware that few people could afford hand-crafted items.
So in 1875, at age 23, this Bohemian immigrant opened a small jewellery shop in New York City with the general public in mind. Eventually, he revolutionised the watchmaking business by building the top company for producing such timepieces for the average citizen.
Over the most recent decades, technological changes in society have contributed to the demise of the watch: namely, the mobile phone, which most of us check to see the time. But the combination of history and beautiful design makes old fashioned watches timelessly desirable pieces – no wonder so many celebrities, such as those below, are obsessed with collecting them!
Celebs Who Love Vintage Timepieces
Leonardo DiCaprio
The actor and eco activist is also the face of Tag Heuer watches. He owns a  classic Carrera 1887 Chronograph, limited edition Aquaracer, and a vintage Raymond Weil piece. On screen, he has worn a yellow gold Rolex GMT Master (The Wolf of Wall Street) and a  Breitling Chrono Avenger (Blood Diamond).
Gordon Ramsay
The hot headed chef is not only obsessed with perfecting his cuisine–he's also really into collecting vintage Rolexes. Apparently, his favourite timepiece is a vintage Rolex dive watch, circa 1966, which is worth around $12,000.
Hugh Jackman
X-man Hugh Jackman loves collecting vintage timepieces, and is especially smitten with his  Girard-Perregaux Vintage 1945 XXL in white gold.
Adam Levine
The Maroon 5 frontman is an avid collector of vintage watches, and boasts several dozen awesome pieces in his arsenal. The jewel his collection crown is probably his top vintage Rolex Cosmograph, circa 1970.
Latest posts by Chiara Spagnoli Gabardi
(see all)