Interested in travel, fashion and culture? These artisan fashion brands embrace all that – and more
By Katy Caric
The word 'artisan' seems to be everywhere these days. There's artisan beer, of course; artisan jewellery, and even artisan ice cream.
But what exactly is artisan fashion?
What Is Artisan Fashion, Anyway?
To give a clear definition, we turned to one of our favourite ethical fashion blogs, the Peahen. Here, she gives her take on the term:
"To me, artisan-made implies that a brand is working directly with its makers to provide meaningful and sustainable work, preserving heritage craft traditions that would otherwise become obsolete, and compensating its workers fairly (wherever possible, above what the market dictates)."
Sounds about right to us!
It seems that in this era of mass-manufacturing, appreciation for artistry in clothing has gone way down, and beautiful, ancient skills are falling by the wayside.
That's why I searched hard for some amazing sustainable luxury brands that are working to preserve traditional craftsmanship and develop new markets, where people can truly appreciate the beauty and skill that goes into making our clothes.
Here, I've found some stunning labels that are genuinely trying to support makers of traditional textiles with sustainable, well-paid work. Meet the 10+ artisan fashion brands I love the most – and I'm sure you will, too.
10+ Artisan Fashion Brands You'll Love
Born in Chile, this certified ethical fashion company is one of the most luxurious artisan fashion brands from around the world. Voz is a brand with a mission. They state they aim: "to protect the livelihoods, well-being, and cultural values of rural indigenous women globally."
As a result, they pay living wages for every textile and sewn garment, and also use sustainable processes and luxury fibers, including baby alpaca and Chilean wool.
Area of origin: Chile
Artisanal techniques used: Weaving, knitting, natural fabric dyeing
All Things Mochi was launched by Palestinian designer Ayah Tabari, who was inspired by the local embroidery techniques from her native land. Today, All Things Mochi is one of the best know artisan fashion brands, and reflects Tabari's fascination with world cultures and the wide varieties of techniques they have to create clothing.
"Mochi was born to support stitching communities and their talented and intricate work across the world…We aim to assist these communities by creating jobs and opportunities for work and growth among these women in hopes of contributing to their well-being, morale, standard of living and purchasing power," states Tabari.
Area of origin: Palestine/Dubai
Artisanal techniques used: Embroidery, weaving, tassel making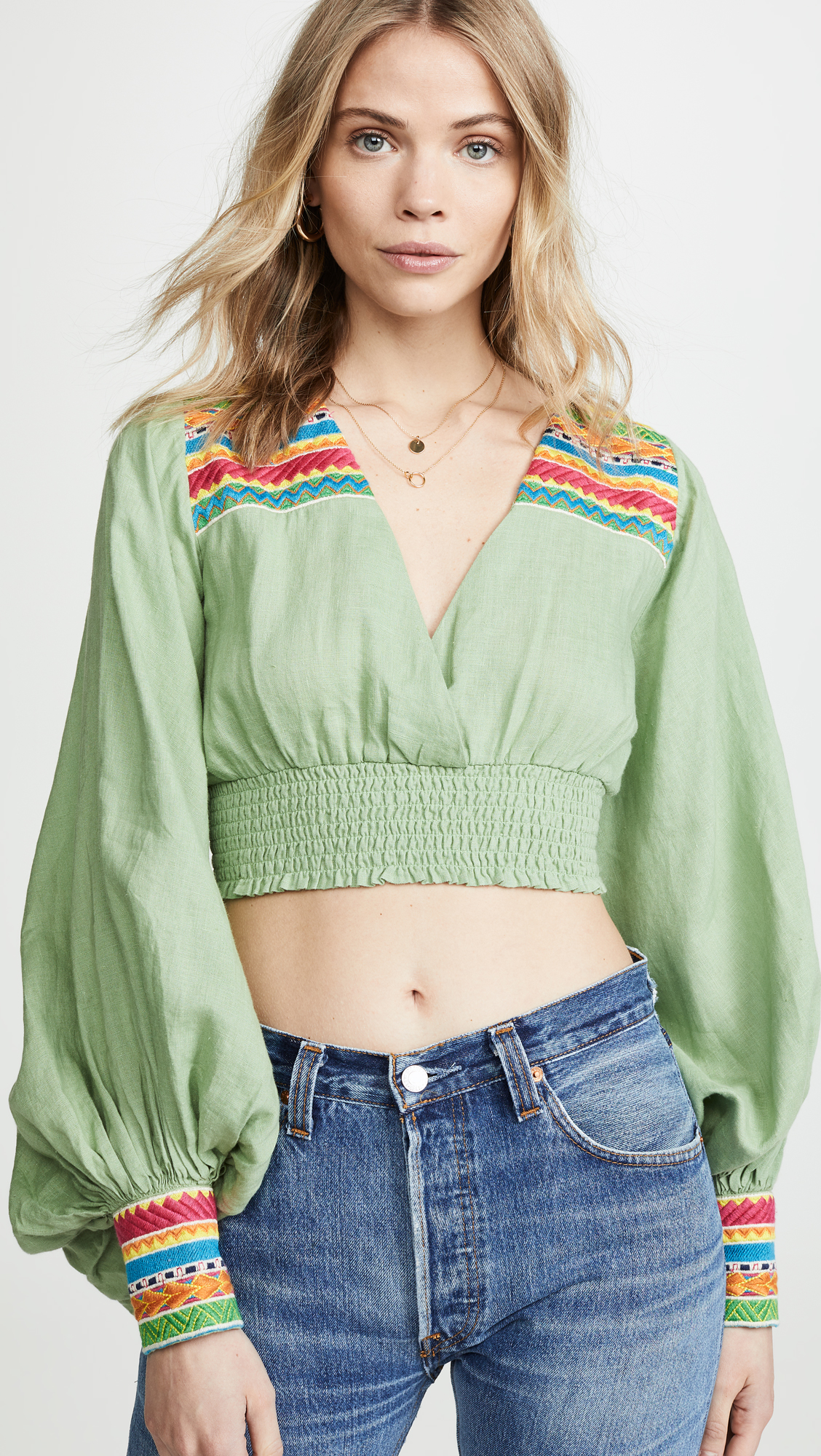 Besties Dana Alikhani and Tatiana Santo Domingo founded Muzungu Sisters a decade ago, with the intention of merging their passions for fashion, travel and fair labour practices. Today, the label focuses on producing handmade clothing and accessories in small batches, working with artisans in over 16 different communities across four continents.
Muzungu means traveller in Swahili and the brand's diverse offerings truly reflect sartorial wanderlust. From pompom totes to embroidered tops, any bold piece from the Muzungu Sisters is bound to inspire.
Area of origin: Mainly India but also Italy, Colombia, Peru Bali and many other places
Artisanal techniques used: Everything imaginable, from basket weaving and jewellery making to embroidery and beading
Although designer Vita Kin is best known for her use of vyshyvanka – a traditional embroidery technique from her native Ukraine – she also employs a range of ancient artisanal practices from Morocco to Peru.
Sourcing vintage clothing as inspiration, Kin creates pieces in modern colour palettes and voluminous shapes for collections that feel special and collectible, while remaining easy to wear. The intricate and colourful embroidery on blouses, skirts and dresses is created in the label's Kiev-based atelier, with each piece taking several weeks to construct by highly skilled, well-paid artisans.
Area of origin: Ukraine
Artisanal techniques used: Mainly embroidery
Launched by supermodel Liya Kebede after a conversation with Ethiopian cotton weavers about their lack of access to global markets, Lemlem works to preserve Ethiopian weaving traditions, and promotes African craftwork.
Since their founding, Lemlem has expanded to work to preserve artisanal techniques across the African continent, but their core collection is still traditional hand-woven by artisans in Ethiopia from natural, locally sourced, non-GMO cotton.
Area of origin: Ethiopia
Artisanal techniques used: Weaving, embroidery
This isn't your granny's crochet!
Ayni is a an artisan fashion brand founded by a couple, Peruvian Adriana, and Danish Laerke. Together, they work to merge fashion with nature's finest materials and a strong social, economic and environmental engagement.
All of their fashion pieces are designed and made in Peru, using only the most exclusive Peruvian materials such as the luxurious baby alpaca and the famous Pima cotton.
Additionally, the company also runs Ayni Certify to recognize the artisan work of Peruvian women in local communities and rural areas.
Their motto is: all we knit is love. You can see this in each of their carefully sourced collections and handmade pieces.
Area of origin: Peru/Denmark
Artisanal techniques used: crochet, knitting
This Peru based brand has worked with its artisans for over 40 years, collaborating with them to source and weave and knit Pima cotton and alpaca into chic, modern styles.
They are proud to say that their artisans are some of the highest paid people in their profession, and that their commitment to their workers goes well beyond paying fair wages – they also support many local causes in Peru, such as a Peruvian orphanage, a special program for learning disabled children in Peru, and two day care/adult training centers which provide a caring and healthy environment for children, enabling their mothers to take on employment to provide an income for their families.
Finally, Peruvian Connection supports Pro Mujer Peru, a microfinance organization which also offers health care training, child development and business training to 160,000 Latin American women and around 800,000 children and extended family members.
Area of origin: Peru
Artisanal techniques used: weaving, knitting
Of all the artisan fashion brands here, this may well be the one I love the most, because it evokes memories of some of my best vacations ever! If you've ever taken a holiday in Tulum, you've surely wanted to stay forever – or at least bring a bit of the vibe back with you. And Caravana allows for that.
Traditional Mexican techniques make this modern, breezy beachwear. For example? Their chic, easy-to-wear cover-ups and dresses are handcrafted by local artisans honoring traditional Mayan weaving methods. Each one is made from high quality, natural fabric that develops its own unique patina over time.
Area of origin: Mexico
Artisanal techniques used: weaving, dyeing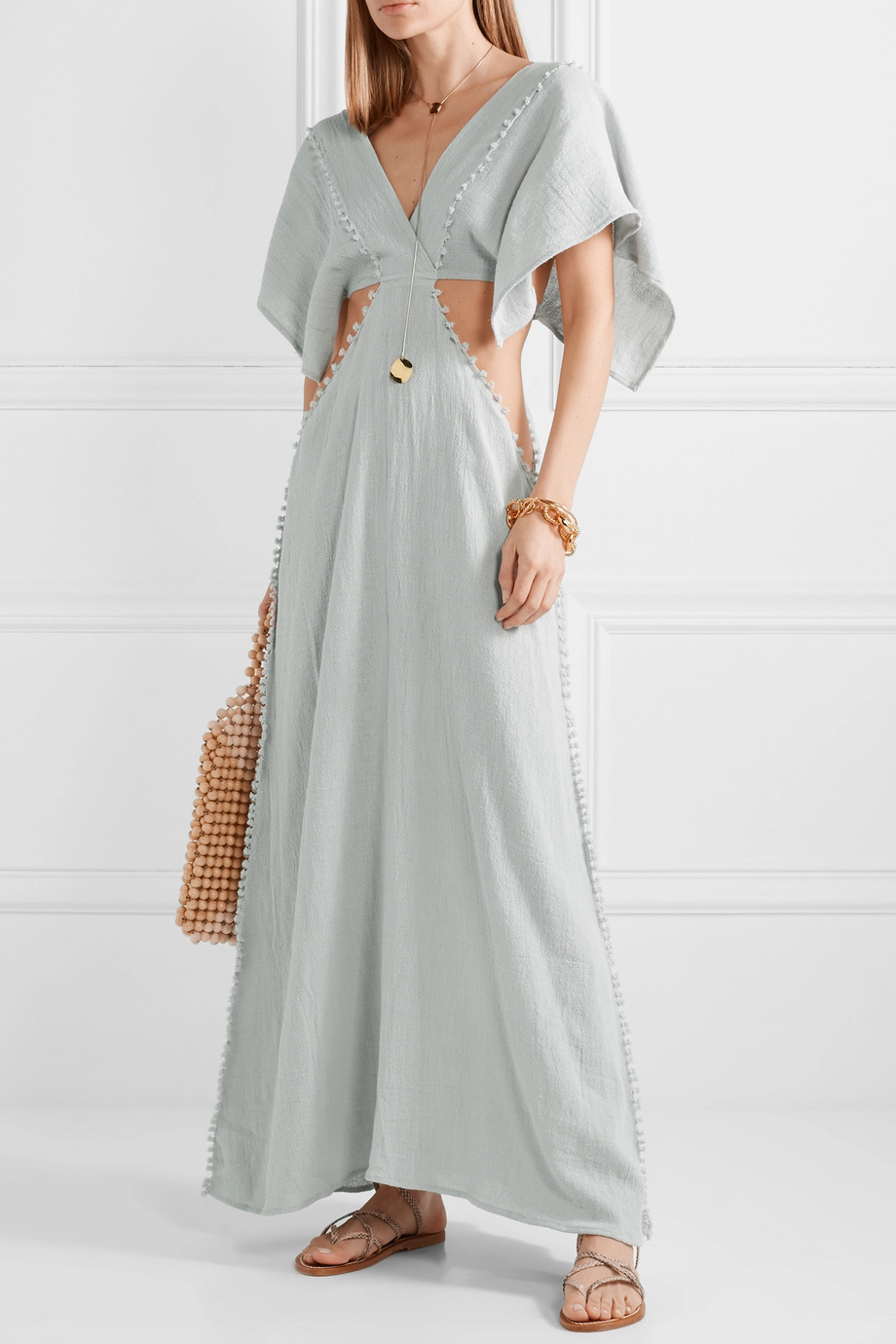 This Indian-American label prides itself on its sustainable practices, such as local sourcing material, using natural and upcycled fabrics, and paying its workers a living wage.
Verandah's unique, artisanally made fabrics use traditional Indian hand-looming techniques passed down through the centuries. Perhaps most interestingly, their textile softening and washing processes utilize ancient  'ghats' run by local 'dhobi's' – a.k.a. washer men – to treat the fabric.
Area of origin: India
Artisanal techniques used: weaving, fabric treatment and dyeing.
Indian designer Swati Kalsi truly launched her career when she was a part of a World Bank program. That opportunity provided her with a unique platform to work closely with traditionally skilled artisans, with the goal of highlighting Indian women's embroidery traditions as an innovative and a uniquely artistic cultural legacy.
Today, she has been preserving ancient techniques for over a decade by working along these female artisans and incorporating their talents into her own sustainable brand, which pays the women above a living wage.
Area of origin: India
Artisanal techniques used: weaving, fabric treatment and dyeing
This is one of our favourite artisan fashion brands from around the world! Mozh Mozh works with natural materials like Peruvian cotton and Alpaca wool to create their luxury womenswear collections. Designer Mozhdeh Matinis sees her brand as a safeguard for traditional Peruvian textiles. Everything is hand woven by fairly paid artisans in native villages throughout Peru.
However, don't expect your typical chunky, multi-coloured Peruvian sweaters! Instead, Mozh Mozh offers slinky, sexy knitwear in naturally dyed colours that really pop!
Area of origin: Peru
Artisanal techniques used: weaving, fabric treatment and dyeing
There aren't many artisan fashion brands in Africa run by Colombians, but Akoma 1260 is one! Originally from Colombia, Akoma 1260 designer Stephanie fell in love with the traditional Ghanaian kente cloth. She decided to create a line of fashion collections that incorporate this textile into modern, stylish designs.
The brand provides meaningful and sustainable work opportunities for artisans through Fair Trade partnerships. They also preserve the ancient cultural artistry of beautiful but poorer parts of the world. Akoma 1260 also integrates social and environmental sustainability into their work by ensuring that all their design, sourcing and manufacturing efforts meet the highest Fair Trade standards.
Area of origin: West Africa
Artisanal techniques used: weaving, fabric production and dyeing.
Latest posts by Katy Carik
(see all)