These cheap vegan beauty brands feel like they should cost a lot more…but we're glad they don't!
By Chiara Spagnoli Gabardi
Guess what? Just because a beauty brand is vegan does NOT mean it's also 'clean'. In fact, it's pretty easy to slap the 'vegan' label on just about any beauty product that contains no animal ingredients and was never tested on animals – even if it's full of chemical crap that could hurt your health.
And that's sad, because it's misleading consumers. There's no question that today, sales of vegan beauty products are on the rise, as more consumers demand cruelty-free makeup and skincare. In particular, younger women are searching for vegan products, with millennials being the main demographic behind the trend.
But this group tends to stick with toxic vegan beauty brands from drugstores (think: Cover FX, Bonnie Bell, Kylie Jenner, Jeffrey Star, Elemis, Charlotte Tilbury, etc) under the mistaken notion that buying products that are vegan and all-natural would be way too pricey.
In fact, the notion that if something's more expensive, it must be better, is a huge fallacy in the beauty market. The truth is, there are plenty of cheap vegan beauty brands that are non-toxic, and yet highly effective. But what do we mean by 'cheap', you may be asking?
Here, I've rounded up over 10 of the best cheap vegan beauty brands I know of that have an average price of around $30.
Sure, they may not be as low-priced as some of the better known drugstore brands, but these are much more natural and way less toxic.
PS: Want to find sustainable fashion on a budget, too? Click here!
Affordable Vegan Beauty Brands That Feel Luxe
Brand: 100% Pure makes everything you need, from skincare to cosmetics. And those cosmetics get their pigments from totally natural ingredients like fruits, vegetables and teas, which also offer a huge amount vitamins, antioxidants and other nutrients that make your skin prettier and healthier.
Hero Product: Charcoal Clay Cleanser
It may seem counterintuitive to wash with charcoal, but trust me: this ingredient makes for a deeply purifying facial cleanser. It's detoxifying, pore minimising and skin purging. It thoroughly removes all impurities, while refreshing your skin.
Price: $32
Brand: Soapwalla works with the MADE SAFE® label, which means that a product is literally made with safe ingredients not known or suspected to harm human health, animals or ecosystems. It's the only nontoxic certification to apply to products we use every day. The brand offers a wide range of products, from soaps and serums to deodorants and lip balms.
Hero Product: Soapwalla's Resilience Body Oil
Best known for their deodorants, which start at around $8, Soapwall's creamy unisex products are all natural and uniquely powerful. Their skin oil, for example, includes: meadowfoam, jojoba, apricot kernel, and black currant seed. This combo hydrates and softens, while rose geranium and chamomile calms the skin and senses. A little goes a long way towards making your whole body softer and more supple! And it's perfect for skin tones that tend to look ashy when dry.
Price: Around $49 for the body oil; but it's only $8 for a small deodorant
Brand: Lily Lolo Mineral Cosmetics is a luxurious, all natural London based makeup brand. It has achieved cult status by beautifully harmonising natural, chemical free ingredients with the ultimate in mineral based technology. From eye shadow palettes and blushers to foundations and setting powders, all items are free from harsh chemicals, dyes and fillers. Lily Lolo products even have antibacterial properties to help improve the skin. no wonder this is one of the most popular cheap vegan beauty brands around the world!
Hero Product: Natural Vegan Mascara
This is an everyday essential that helps your lashes look fabulous! The formula is natural and gentle, and  has zero artificial ingredients, making it great for sensitive skins. It provides long-lasting colour with a smooth, creamy texture.
Price: $20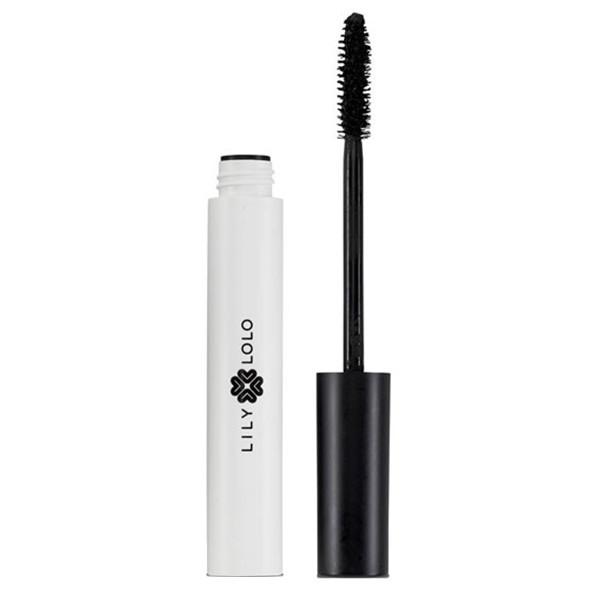 Brand: Boasting that it's 'clean AF', Lawless Beauty promises that all it's lipsticks, foundations, setting powders and glosses are always free of the worst, nastiest chemicals in cosmetics. No wonder Sephora has listed it as one of its 'Clean At Sephora' products! Of all the cheap vegan beauty brands, this may be the most specialised: it's all about the face and lips only.
Hero Product: Soft Matte Liquid Lipstick
This comfortable liquid lipstick formula hydrates the lips with natural emollient ingredients to provide a long-wearing, yet very creamy experience. This breakthrough, buildable formula does not cake or crack, and fades evenly so you can effortlessly re-apply it on the go.
Price: $25
Brand: This makeup and perfume specialist never tests on animals, is Leaping Bunny Certified, and specialises in colour cosmetics for any kind of complexion. Prices are highly reasonable: think under $30 for most stuff.
Hero product: Although Pacifica makes lipstick, eyeshadow, foundation and even nail polish, they're arguably best known for their perfumes. And how rare is it to find a clean, vegan perfume anyway? My personal fave is their Tahitian Gardenia, which smells of summer, as far as I'm concerned.
Price: Crazy cheap! Just $15, but smells way more expensive!
Brand: Sarah Brown founded Pai Skincare after suffering from irritated, hypersensitive and acne-prone skin. She decided to create a vegan friendly skincare line that would include cleansers, creams, oils, exfoliating masks and more.
Today, this pure, potent line is as luxurious as it is gentle, brimming with organic ingredients that will soothe even the most distressed complexions.
Hero Product: Pai Skincare Middlemist Seven Cream Cleanser.
This gentle facial cleanser is perfect for skin that's crying out for moisture. It helps to soothe dryness and discomfort as it effectively usurps stubborn makeup. We love that it comes with a reusable face cloth. No more disposable cotton rounds!
Price: $23
Brand: Sappho Organic Cosmetics is the brainchild of was born from makeup artist JoAnn Fowler's diligent search for vegan-friendly formulations with super safe ingredients. Minimally packaged, all of Sappho's products are not only highly pigmented and suitable for professional use, but are also very reasonably priced.
Hero Product: The Brow Pomade
Got grey hairs in your brows? Are they a bit sparse? Do they fly out this way and that? Are you just looking to up your brow game? This pomade is the answer to your prayers! Use a fine liner brush to blend it into the skin and gloss over the brows. Once dry, your brows will stay put, and I guarantee your eyes will really pop!
Price: $30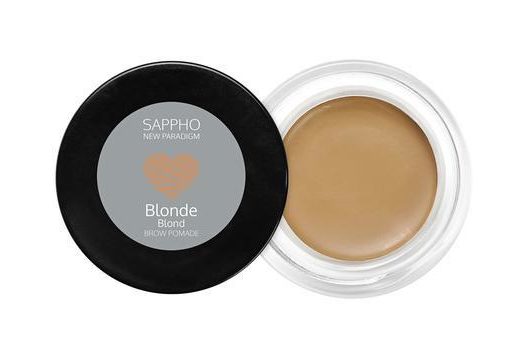 Brand: Green People is the UK's most popular organic skin care brand, and has conquered the world for its high standards in natural cosmetics. Of all the cheap vegan beauty brands, this is definitely the one with the widest variety to choose from – they make everything from SPFs and skin creams to makeup and even kid's creams.
Hero Product: Blemish Banish Concealer
Whether it's dark circles, pimples or other irregularities you're trying to hide on your skin, this antioxidant, antimicrobial and anti-inflammatory concealer will do the trick! This is so gentle, it's perfect for all skin types, even sensitive.
Price: $19.99
Brand: Not many beauty brands can claim their founder is a former nuclear analyst! But Au Naturale's Ashley Prange was indeed just that, until she decided to create an all-natural, healthy, and ethically sourced makeup range that would appeal to all budgets.
Hero Product: The AURA – Pure Powder Highlighter
This shimmery highlighter is designed to provide radiant coral glow to your face and décolletage. Of course, it's 100% natural, cruelty-free and vegan friendly.
Price: $25
Brand: Of all the cheap vegan beauty brands, this may be one of our favourites! Why? Because good facial care can cost a small fortune. We've featured skin creams here that can cost well over $200. The justification for such prices is usually the ingredients. Think: natural, but science-based stuff like hyaluronic acid, concentrated vitamins, niacinamide, peptides, and so on. But UpCircle offers all that, too! And their prices are basically the tax you'd pay on other more expensive skincare.
Hero Product: Their Night Cream works miracles! It contains skin-replenishing niacinamide and repurposed blueberry extracts, amongst other ingredients that work to slow the ageing process.
Price: Around$20
Brand: Since its foundation in 1987, this German-based label has provided beauty lovers with a wide variety of gorgeous, deeply pigmented makeup products, seriously effective skincare and grooming products like toothpastes and shampoos, too. Of all the cheap vegan beauty brands, this may well be the one that's the best value for money.
Hero Product: Lavera Lavera Illuminating Eyeshadow Quattro
This shimmery eyeshadow set provides four warm shades that add depth and dimension to eyes. Choose to use it as a subtle powder shadow for day, or a more intense hue by wetting the palette for evenings.
Price: $17
It's a fact that shampoos that come in bar form are normally more expensive. That's because they're not diluted with water, which means you get more washes from one product.
Now, there's a cheap vegan beauty brand that's making affordable bar shampoos. Meet Hastings Soap Company!
The brand is about as ethical as it gets. Their boxes are biodegradable, and all the natural, botanical shampoo ingredients are ethically and responsibly produced.
Hero Product: The Grapefruit and Lavender Bar for greasy hair. It really works to gently wash even the oiliest of scalps! You'll probably get between 30-50 washes from this little superhero. 1 bar is equivalent to 2-3 bottles of shampoo, depending on the length of your hair and how well you keep the shampoo bar between uses.
Price: Around $12
Did we miss any? Tell us what your favourite cheap vegan beauty brands are in the comments, below!
All Photos come from the Brands' Official Websites
Latest posts by Chiara Spagnoli Gabardi
(see all)