By Diane Small
The azure seas and white sands of Thailand's Koh Tachai, one of the most famous diving destinations on earth, has been closed to visitors indefinitely since May 2016. Due to pressure on the ecosystem and coral reef damage caused by mass tourism, the local environment has been deemed 'unable to restore itself' by authorities.
Unfortunately, this is not the only destination that's been closed to visitors in an effort to reduce the negative impact of tourism on the natural environment – Machu Picchu in Peru has recently restricted viewing times for visitors in order to reduce the number of tourists on the site at any one given time.
Many industry experts agree that tourism caps are better for the environment, better for architecture, better for residents, and better for visitors, too. But turning away tourists, and more pertinently their money, is a hard pill to swallow for those economies dependent on them. But some eco luxury destinations – namely, the islands of St Lucia, Costa Rica, and Palau – have found ways to remain reliant on tourism, without harming their natural environments whilst hosting them. Here's how, below.
Travelling Sustainably in St Lucia
The stunning Caribbean island of St Lucia was recently named one of the world's best natural travel and honeymoon destinations, with a year-on-year increase in the number of visitor arrivals. Accented by a pair of dramatically tapered mountains, the Pitons, on its west coast, the island is home to beautiful natural wonders, including volcanic beaches, reef diving sites, a rainforest, and vibrant fishing communities. Visitors flock to St Lucia to spot the island's 174 species of birds, lizards, iguanas and snakes as well as exotic flowers, fruits and indigenous trees.
St Lucia's Government makes active efforts to encourage sustainable economic investment by visitors to the island. The nation's Citizenship by Investment Programme offers a St Lucia passport to individuals who make a contribution to the island's National Economic Fund, which goes towards improving education, healthcare, infrastructure development and poverty alleviation. Applicants can also invest into Government-approved real estate or a pre-approved enterprise project that creates a minimum of three permanent jobs.
All the while, the island is taking care to ensure a rise in tourism numbers doesn't cause harm to its natural environment. A recent workshop on sustainable tourism that protects the natural environment began by looking to reduce consumption levels and protect local flora and fauna, but also to preserve the authentic Caribbean culture of the island for generations to come.
Staying Green in Costa Rica
The idyllic country of Costa Rica, which occupies a privileged spot in the heart of Central America, stands out for it's variety of aquatic ecosystems and stunning black and white sandy beaches. Misty cloud forests, black sand beaches, thick rainforests and rushing river rapids provide refuges and habitats for a dazzling array of creatures including monkeys, sloths, jaguars, and poison dart frogs.
The country is known for its progressive environmental policies, being the only country to meet all five United Nations Development Programme criteria established to measure environmental sustainability, including minimising greenhouse gas emissions and committing to sustainable procurement of materials and goods. With a series of protected areas and eight biological reserves that make up approximately 26% of its land, the nation's commitment to its natural environment extends to its tourism and hospitality industries, too.
It is for this reason that Costa Rica is largely synonymous with ecotourism. In fact, ecotourism in Costa Rica is one of the key economic activities in the country. The government sponsors the development of eco-resorts on the island, having famously vowed in 2007 to become the world's first carbon neutral destination – something it is expected to achieve by 2021. Both international and national NGOs, local businesses, native residents and other government organisations also play a major part in the success of ecotourism programmes.
Supporting the Blue Economy in Palau
The island nation of Palau in the western Pacific is known more for its oceans than its land, though to describe either as stunning is something of an understatement. Its archipelago of pristine limestone islands, blanketed in an emerald forest, gives way to a 1,500 km coastline of unprecedented beauty. The crystal blue seas are home to coral reefs and thousands of species of fish.
The country has dedicated itself to preserving these stunning seascapes by making much of its reef a no fishing zone. In 2015, the Palau National Marine Sanctuary Act was signed into effect, restricting the extraction of natural resources in 80% of Palau's Exclusive economic zone, and setting aside 20% solely to allow fishing for Palau's food security and domestic market.
The Palau Project, part of the Blue Planet United organisation, invites US university students to the island to learn about its precious ecosystems and produces documentary films to raise wider awareness, while also celebrating and protecting Palau's natural beauty and culture and supporting the local economy.
'Take only photographs; leave only footprints,' may well be the mantra of eco-tourists the world over, but these countries are inviting tourists to leave a permanent and positive footprint in their wake – we believe we feel a new travel trend is budding!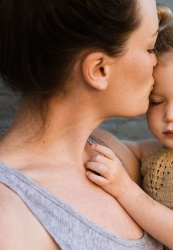 Latest posts by Diane Small
(see all)
This site uses affiliate links with brands we trust, and if you make a purchase using a link, we may receive a commission.
Did you enjoy this post? Want to show your gratitude? Please support us on Patreon!