By Diane Small
Did you know that one of the best ways to help animal conservation is to go on holiday? From watching gorillas in Rwanda to admiring herds of elephants in Tanzania, you can have the time of your life, whilst ensuring African animals–many of which are now endangered–are more profitable to locals alive than dead.
 Luckily, there are plenty of luxurious, experienced safari companies to choose from, such as Azura Retreats. Azura started out as a luxury boutique hotel company in Mozambique, but  has recently expanded into Tanzanian safaris with the launch of their  Azura Selous Game Reserve.
Azura has refurbished the existing top end property,  Amara Selous, which is located on the banks of the Ruaha River. The 12  luxury tented suites, each with private pool and river views have been  upgraded to reflect Azura's unique boutique-chic styling. Equally, Azura's  standards of cuisine, hosting, and the breathtaking  experiences they are known  for have been introduced.
"We have wanted to expand the number of hotels in our portfolio for  some time, building on the success we have had in Mozambique, and  are very excited to be starting operations in Tanzania", commented  Christopher Bettany, Managing Director of Azura. "Most of our clients are  looking for a bush and beach combination, and with Azura Quilalea  Private Island so easily reached from the Selous, and Amara already  established as one of the leading luxury safari lodges in the area, this  seemed the perfect combination. The first time we stayed at Amara, we fell in love with its  amazing location, its stylish design, and the fantastic game viewing in the area. It seemed just  right for Azura".
The Selous is the largest game reserve in Africa, just 60 minutes light aircraft flight from Dar es  Salaam, and is famous for its lion, elephant and hyena populations. Above all else, it is known for its private  and exclusive game sightings, where there is typically only a single vehicle at any viewing. This fits  well with Azura's ethos of client exclusivity and animal conservation, and their passion for offering top notch experiences in  remote, unique, and undiscovered locations.
But you needn't stay passively in the jeep whilst you observe the natural world around you: walking safaris will be a particular highlight for adult  guests, and while the adults are away, the kids can truly play–and learn–at the  children's club, which is focused on educating the little ones about  life in the bush, teaching them tracking skills, and enabling them to enjoy fishing in the river.
Azura Selous has been given the Azura interior  design touch reflecting the colours and mood of the  Selous but with splashes of bold Tanzanian colours and  fabrics giving a contemporary funky twist to the dwelling. The aim  was to 'bring the outside inside', and the look is  quite different to the safari norm. The 12 spacious  tented rooms are each spread over an area of  130metres squared (90m2 inside & 40m2 outside),  offering complete privacy and allowing guests to relax  into this vast wilderness.
The eco-friendly rooms are kitted out with locally sourced materials and include indoor  stone bathrooms, spacious chandeliered dressing  areas, outside showers and large terraces with  plunge pools. Stone floors and air conditioning help keep the tents cool during the hotter months.
The large decked area and infinity pool at the heart of the lodge overlooks the rapids of the  Great Ruaha River and the noisy resident hippos. The nearby open sided dining and lounging area  have also been given a make-over, creating a social and welcoming environment  for guests. Dining locations vary daily, with the unique and romantic set-ups that Azura has  become known for, as well as a range of special romantic touches for Valentine's Day, honeymooners, or couples who simply want to make their time together even more intimate. What better way to affirm your love than with a romantic retreat that embraces the beauty of the natural world and its creatures?
Special reader offer: 4 nights at Azura Selous, Tanzania (All Inclusive) plus  7 nights Fundu Lagoon, Tanzania (All Inclusive) including  international flights with Qatar Airways–from £3,146 per person:  A massive savings of up to £2899 per couple!
For more information, please click here.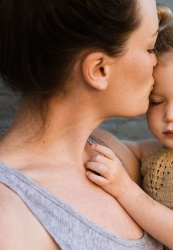 Latest posts by Diane Small
(see all)