Sheikha Hend Al Qassemi isn't your stereotypical Arabian princess. Rather than spending her time shopping or gossiping over coffee dates, she's been very busy being a fashion designer at the House of Hend, the Editor in Chief of Velvet Magazine, a  business owner (she has several enterprises), and a mum.  Additionally, she finds plenty of time for her hobbies: painting, photography, and philanthropy.
Recently, Shiekha Hend showcased  a new collection at the Cannes Islamic Fashion Festival 2015, where she  was also chosen as the World Fashion Organization's Goodwill Ambassador for Qatar. In case you're not familiar with it, the WFO is an organization dedicated to promoting peace and development through fashion–something that's important to Hend.
Here, in this exclusive interview, the Shiekha tells us a bit more about herself, her family and  her projects.
What inspired you to create House of

Hend

?
After doing an Architecture and Design degree, art never leaves your blood. You seek to find beauty, create it or encourage it in any field or means that you can. I began with fashion because that is a daily choice and one with instant results. It didn't require as much planning or research as a constructing a house would.  
House of
Hend
is my
artistic expression
through the medium of clothing. It was a combination of my passion for arts, textiles, cultures, and fashion. I strongly wanted to create a fashion house which employs traditional fabrics, handicrafts and embellishment techniques and give it a  global silhouette.
What influenced the look of your latest collection?
The last collection was a mix traditional and evening wear. I used fabrics which would typically be confined to traditional wear. I embellished them, combined them with fresher palettes and softer textures and made them look modern.
Who is the typical 'House of Hend' customer?
My target audience is a well traveled, global thinking woman.
What are your earliest memories of being in nature?
The Dhaid farmhouse where we had acres of agricultural land and animals. We enjoyed our trips immensely and looked forward to them and spending weekends in the swimming pool.  Nature is in all forms is wonderful. I was born and bred in the UAE; here nature is in different forms like deserts, where sand shines like gold. There are rocky mountains with deep earth tones; sky blue seas.  
Does nature influence  your designs at all?
Of course. It has a strong influence in building my basic aesthetics. I see immense beauty in both the green and the barren.
You've done so much, so young. What are you proudest of so far in your career?
My sons' achievements. My sons are martial art athletes, piano players; they play music, read, paint, ride horses and are intellectuals.  I am also proud of the charities I support and the difference my work has made to many people that have suffered. I am proud of the role I play as an active social player in Arabia and as a woman who works on what she wants with diligence. My journey has not been easy. I have lost as much as I have won, but I am happy that I survived and that has made me a stronger person. I have met many a strangers who were kind enough to share their heroic stories with me.
Which people making a difference in the world do you most admire and why?
Successful people that make time for causes, charities and their family; and the smarter ones that incorporate their family in what they do.  There are incredible stories and references in world history to be inspired from. It always makes me wonder, how each and every human has so much potential, yet  not many exploit it to the fullest. From style divas to revolutionaries, there are countless people to thank. I was reading an article about this young brave girl 'Malala' . It gave me goosebumps, pondering how a young mind can change the world with just a vision and a brave heart.
What is the most important thing you do for the environment in your daily life?
I recycle, I eat more salads with protein, because I like them. It is healthier and I feel that it is the least I could do. I buy organic food when I can and I do a lot of home recycling of kitchen and private goods.
What's your greatest eco 'sin'?
The pollution that we are a part of and co-created. Our cities are developed but we are draining our planet (through) the comfort of  air-conditioning  and the amount of  electricity used on it–more than any other electrical appliance in our modern homes and buildings. From a drive to work or a flight to another city with the gas and fuels burnt, to the plastic comforts we all use, we all are responsible for eco sins on daily basis.
What is your greatest fear for your children's future?
For which cause would you die, if any?
No cause should demand a sacrifice. None whatsoever.
Where do you see yourself in five years?  
I plan an early retirement by the day I turn 40, after I have fulfilled my business career goals. Afterwards, I would like to spend it travelling the world and in my heavenly home, surrounded by the bliss of nature, family and friends. I also hope my writing career picks up as I always enjoyed writing and expressing myself. In fact, this coming August my first book will be published by Bloomsbury very soon!
Related articles across the web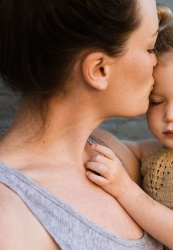 Latest posts by Diane Small
(see all)