By Chiara Spagnoli Gabardi
Every August 19th, the United Nations celebrates World Humanitarian Day to draw attention to pressing humanitarian needs and the importance of international cooperation.  The current state of planet, now ravaged by war and conflict in the Middle East, climate change, environmental destruction, loss of our freedom and an ever-increasing gap between the rich and the poor means that humanitarian efforts are more necessary now than ever before.
Forget the likes of Angelina Jolie, Bono and other mainstream faces the global media will have you believe are 'saving the world'–the reality is that those who actually do the most good are often the most media-shy, and/or most reviled by corporate media.
With that in mind, we've selected our Top 10 humanitarians for 2015. The selection may surprise you…
10.Fethullah Ãœzà¼mcà¼oÄŸlu and Esra Polat
One pair of  Turkish newlyweds called for a new movement of human generosity when they decided that it would make them happier to swap typically lavish nuptials for a day spent running a bread line for thousands of starving Syrian refugees.
The couple simply felt that they could not justify spending money stuffing their friends and family with an elaborate banquet whilst refugees fleeing the conflict in Syria were going hungry, so whilst dressed in lavish wedding clothes, Fethullah Ãœzà¼mcà¼oÄŸlu and Esra Polat doled out food to 4,000 Syrian refugees instead.  
Their generosity and kindness made them the most beautiful couple of newlyweds we've ever seen, and hopefully inspired millions around the world to share their love and think of people in need.
9.  Muhammad Yunus  
In 1983, Muhammad Yunus established Grameen, a bank devoted to providing the poorest of Bangladesh with 'micro loans'. This method allowed micro-entrepreneurs to get enough just credit to purchase the raw materials for their trade. Yunus's social business model helped break the cycle of poverty for good: Grameen Bank has provided loans totalling six billion dollars to seven million families in rural Bangladesh. Today, more than 250 institutions in nearly 100 countries operate micro-credit programs based on the Grameen methodology. His solution to world poverty, founded on the belief that credit is a fundamental human right, proves the old adage "Give a man a fish and you feed him for a day; teach a man to fish and you feed him for a lifetime." Twenty-three years after its foundation Grameen Bank and its founder won the Nobel Prize for Peace for their work in eradicating poverty.
8.  Gino Strada
Gino Strada is an Italian surgeon who has dedicated his medical profession to saving lives in war torn countries including Iraq, Afghanistan, Sudan, Sierra Leone, Cambodia and the Central African Republic. In 1994 he founded the humanitarian organisation Emergency   which  has worked in 16 countries building hospitals, surgical centres, rehabilitation centres, and paediatric clinics. So far, Emergency doctors have provided assistance, free of charge, to over 6 million people in war zones. They also train local staff thoroughly until complete operational independence is achieved.
7.  Raja Shehadeh
Founder of the  human rights organization Al-Haq, lawyer and activist Shehadeh has fought for Palestinians' right to return and human rights from both a legal and moral perspective.  In 2008, he won the Orwell Prize  for his book Palestinian Walks: Notes on a Vanishing Landscape, where he describes life under  occupation  and laments the loss of Palestinian human rights, land and freedoms. He constantly writes articles and gives talks to enlighten the world to truths often hidden about life under Israeli occupation, such as the fact that Israel has been withholding more than $100m in taxes it collects every month on behalf of the Palestinian Authority; that  land confiscation and the expansion of Jewish settlements are continuing, as are cases of vandalism by settlers such as the destruction of olive trees; that  torture of detainees and the jailing of Palestinian children is also on the increase, and acts of arson have occurred against religious buildings in Jerusalem and the West Bank.
6. Aung San Suu Kyi  
Aung San Suu Kyi, Burma's pro-democracy leader and Nobel Peace laureate, has come to symbolise the struggle of her people to be free, as well as being a strong champion of the AIDS movement. Suu Kyi  – who has won numerous international awards, including the Sakharov Prize from the European Parliament and the United States Presidential Medal of Freedom – spent more than 15 years in detention, most of it under house arrest. Aung San Suu Kyi called on people around the world to join the struggle for freedom in Burma, saying "Please use your liberty to promote ours."
5. Liu Xiaobo  
Liu Xiaobohas fought for a more open and democratic China for over 20 years. He demands that the Chinese authorities comply with Article 35 of the Chinese Constitution, which lays down that the country's citizens enjoy "freedom of speech, of the press, of assembly, of association, of procession and of demonstration". Liu – who studied literature and philosophy, and worked as a literary critic and university lecturer in Beijing – took part in the student protests on Tiananmen Square in 1989. For that act, he was sentenced to two years in prison. Later, he served three years in a labour camp for having criticised China's one-party system. His long and non-violent struggle for fundamental human rights in China was honoured with a Nobel Prize in 2010.
4. Malala Yousafzai
The Pakistani activist, born in 1997, is the youngest ever Nobel Prize Laureate. Her efforts have focused on the advocacy for female education in some of the provinces of her country, where girls are banned from attending school. Malala's quest began at the age of eleven, when she wrote a blog under a pseudonym for the BBC, detailing her life under Taliban occupation and their attempts to take control of the Swat Valley, as opposed to her views on promoting education for girls in the region. Her story grasped the interest of New York Times' correspondent Adam B. Ellick who made a documentary about Yousafzai's life. Malala found herself at the centre of a media circus, which led her to survive an assassination attempt from the Taliban, which opposed her position on women's right to education. Since then, she has been a tireless advocate  for worldwide access to education, especially for girls. A passionate fighter for the rights of Palestinians, she donated all the money gained from her Nobel prize to help children in Gaza.
3. Jody Williams
Jody Williams is an American activist who has served as the founding coordinator of the International Campaign to Ban Landmines to pursue her battle against anti-personnel land-mines and her efforts were acknowledged with a Nobel Peace Prize in 1997. Since 2007, Williams has been the Sam and Cele Keeper Professor in Peace and Social Justice in the Graduate College of Social Work at the University of Houston. In the world of academia, she continues to be recognised for her contributions to human rights and global security. Recently Williams' efforts are focused on the Campaign to Stop Killer Robots, which she helped found in 2013, to persuade members of the U.N. to sign an international treaty banning the use of lethal autonomous weapons. Jody Williams is a life long advocate of freedom, self-determination and human and civil rights. Having lived the ravages of human combat during the Cold War, she constantly struggles to emphasise the importance of peace to be perceived as human security, rather than national security.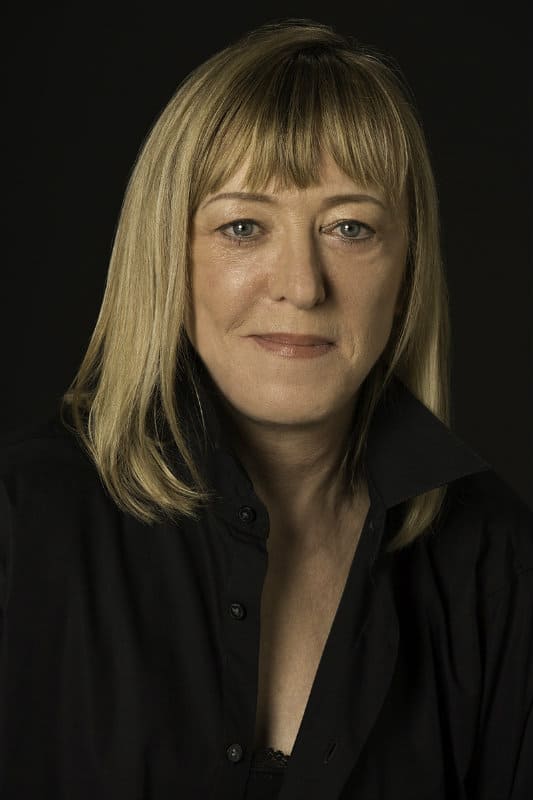 2.  The Dalai Lama
Tenzin Gyatso, known throughout the world as the Dalai Lama, was born Lhamo Dhondup on July 6, 1935 to peasants in Taktser, a village in northeastern Tibet. He was found by Tibetan monks when he was 2 years old, and was tested to see if he was the reincarnation of the 13th Dalai Lama. He passed the tests and had physical traits that the monks were looking for such as moles in certain places and long ears. At 2, he was renamed Tenzin Gyatso, took the throne at age 4 and became a monk at age 6.
The Dalai Lama grew up in Tibet's thousand-year-old Potala Palace in Lhasa, but after the Chinese army invaded his homeland in 1959, he has lived in exile, tirelessly fighting (non-violently, of course) for his people's freedom.
His wisdom, compassion and intelligence have inspired millions around the world to live more fulfilling, kinder lives.
1.  Julian Assange
Our number 1 is a  controversial choice perhaps, but there can be little doubt that few have awakened the public to government tyrannies as much as Assange has. The site he founded, Wikileaks, has revealed   the impunity of the United States and its allies with regards to war crimes; has demonstrated that transparency in government is pretty much a mythical concept, and has proven that democracy is more rhetoric than reality. From the Vietnam War era to today — from aerial bombings and torture of innocent civilians to ecological disasters and financial scams moving billions of dollars into private pockets — Assange has had a hand in revealing it all. No wonder economic and political elites despise WikiLeaks and Assange so much that he has been forced to live in limbo at the Ecuadorian embassy in London.
Whilst some may argue that what Assange does is illegal and may threaten 'national security.' Assange insists that while powerful elites work to continually gain the uninformed consent of the governed, WikiLeaks believes  democracy requires the "consent of the governed" to be informed consent.
But it's not only governments that have suffered Assange's wrath. Corporate commitment to usurping our rights  has been brilliantly highlighted  in Assange's recent book "When Google Met WikiLeaks." In this tome, he argues that  "Google's geopolitical aspirations are firmly enmeshed within the foreign-policy agenda of the world's largest superpower," and  "As Google's search and internet service monopoly grows…Google is steadily becoming the internet for many people. Its influence on the choices and behavior of the totality of individual human beings translates to real power to influence the course of history."
Julian Assange has lifted the veil on what was once a completely hidden agenda, and revealed  that what the "corporate warfare" state is doing to our privacy, choices, freedoms and lives is completely unacceptable. Now it's up to us to use that information to save ourselves.
All images: Wikicommons
Latest posts by Chiara Spagnoli Gabardi
(see all)
This site uses affiliate links with brands we trust, and if you make a purchase using a link, we may receive a commission.
Did you enjoy this post? Want to show your gratitude? Please support us on Patreon!