By Diane Small
It seems superstar rapper Jay Z has turned over a new leaf–and will soon be eating lots of them, too: the fur-loving singer (who owns a pair of elephant skin sneakers) has gone vegan. Well, for 22 days, at least.
Why 22 days? Apparently, Matt Borges, a friend of the singer, founded the 22 Days nutrition program, which promotes "optimum wellness through conscious nutrition" in, you guessed it, 22 days. According to some psychologists, it takes 21 days to make or break a habit, so hopefully, in just over three weeks, the world will find itself with two more vegans–yes, you guessed right: Beyonce is joining her husband in his dietary adventure.
But why go vegan? Perhaps Jay Z feels he's getting on a bit in years and pounds, and needs a bit of a change. On his  Life + Times  website, he wrote:
"On December 3, one day before my 44th birthday, I will embark on a 22 Days challenge to go completely vegan, or as I prefer to call it, plant-based!  This all began a few months back when a good friend and vegan challenged me to embrace a 'plant-based breakfast' every day. It was surprisingly easier on me than I thought."
And no wonder–Borges' book includes tasty food like vanilla pudding and berries for breakfast, sweet potatoes and crunchy red cabbage and apple slaw for lunch, hummus and dips, dark chocolate and plenty of salads.
The superstar pair have had lots of online support from their fans, including mega-vegan Alicia Silverstone, whose  Vegan Kitchen cookbook is likely to be a favourite in the couple's household soon. We hope Mr and Mrs Carter are soon healthier and happier, and welcome them into the vegan fold. Now if only they'd ditch the fur…
Concert images:  Mike Barry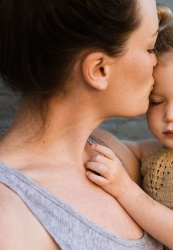 Latest posts by Diane Small
(see all)
This site uses affiliate links with brands we trust, and if you make a purchase using a link, we may receive a commission.
Did you enjoy this post? Want to show your gratitude? Please support us on Patreon!