The Leonardo DiCaprio Foundation Gala 2015 was THE place to be seen this year!
By Diane Small
It's well known that Leonardo DiCaprio is hugely into the environment. He's donated millions upon millions to causes a diverse as ocean cleanups and saving the tiger, and in 1998, he set up the Leonardo  DiCaprio  Foundation ("LDF"). The Foundation has since been on a mission to protect the Earth's last wild places, implementing solutions that restore balance to threatened ecosystems, and ensure the long-term health and wellbeing of all its inhabitants.
Through grant making, public campaigns and media initiatives, the LDF brings attention and needed funding to three areas: protecting biodiversity, ocean and forest conservation, and climate change.
The Foundation works in close collaboration with a broad network of environmental leaders and experts, effective organizations, and committed philanthropists to identify and support innovative, results-driven projects in the world's most wild and threatened ecosystems. Currently the LDF supports over 70 high-impact projects in more than 40 countries around the world.  
The Foundation held its annual fundraising gala in St. Tropez last week, hosted by Foundation  Chairman Leonardo  DiCaprio  himself and  LDF Global Fundraising Chairman  Milutin  Gatsby. More than $40  Million was raised to benefit LDF,  which is dedicated to protecting Earth's last wild places and  implementing solutions to preserve  and save the environment.
Protecting Animals And Forests
DiCaprio opened the evening with an impassioned speech about the Foundation's work and stated, "Tonight's event is  about  supporting  LDF's efforts to protect key species like the tiger, rhino, shark, and mountain gorilla by working with governments to conserve the jungles, coral reefs and forests they call home. By focusing on protecting these  critically-endangered  iconic species, it is almost like setting up a worldwide network of Noah's arks."
DiCaprio  later continued "We've decimated our forests,  wildlands, polluted and over-fished our rivers and oceans; all the key ecosystems that not only serve as a home to our planet's biodiversity, but also make life here for us possible.  I'm incredibly proud to be part of a night that will allow us to do so much to protect the planet."
DiCaprio  proceeded to open the live auction by offering several personal items up for bid, including his own Rolex Daytona Cosmograph watch, Andy Warhol and Bansky artworks from his personal collection.  All of the items given by  DiCaprio alone raised over $2 million.
Big Ticket Items
But the event featured much more: there was an extensive live auction  of fine art, luxury items, and once-in-a-lifetime experiences  conducted by Simon de  Pury, some highlights of which included:
Ownership of an estate home on Leonardo DiCaprio's own Belize island, Blackadore Caye, sold to Tom Barrack for over $11 Million. This was the first and only time that a private estate home was offered for auction on  Blackadore Caye, which is being developed as the world's greenest island resort. The remaining 45 estates will be offered by private invitation only.
HSH Prince Albert II of Monaco donated several once-in-a-lifetime experiences to the auction, offering to accompany the winning bidder on each: An Arctic expedition, which sold  twice  for  a total of  more than $1.6 Million,  and  private diving at Monaco's  unique protected  Larvotto  Marine Reserve, which raised over $400,000. A private concert with
Elton John
sold twice for a total of $3 million
A limited re-edition of Rodin's "The Thinker," made in connection with the Rodin Museum using the iconic sculpture's original cast, sold for nearly $2 Million. There was more artworks that sold for millions, too: Richard Prince's "Untitled (Cowboy)" 2012 sold for more than $2 Million
Movie producer Harvey Weinstein donated a stunning collection of experiences, offering to have the winning bidder be his personal guest at the most coveted events in the world for an entire year. This included access to the Academy Awards, screenings and events at the Cannes Film Festival, the Met Gala, and
White House Correspondents Dinner
, a visit to a Weinstein Company  movie set, and more. The package raised $1.1  Million.
A Very Glamorous Evening
The glamorous gala featured  a surprise impromptu performance by Elton John, who sang a number of his iconic hits, including "Tiny Dancer," and  a special performance by nine-time Grammy Award-winning singer and songwriter John Legend.  Supporters in attendance included Event Chairs HRH Albert II Prince of Monaco, Marion  Cotillard and Phillipe Cousteau as well as guests Orlando Bloom, Adrien  Brody, Kate Hudson, Goldie Hawn, Naomi Campbell, Goldie Hawn, Heidi Klum, Petra Nemcova, Irina Shayk, Chris Tucker, and Chrissy Teigen, among many others.
Transparent dresses with 50s style black underpants seemed to be the style of the evening, with the likes of Michelle Rodriguez and Jessica Stam sporting the look. Other revealing looks included strategically cut out couture, as seen on Irina Shayk and Kelly Rohrbach. It was great to see such a galaxy of stars getting glammed up for a great cause!
Check out the incredible images of the evening below. Don't you wish you were there?
Images From The Leonardo DiCaprio Foundation Gala 2015
For more information visit:  www.leonardodicaprio.org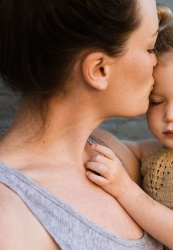 Latest posts by Diane Small
(see all)
This site uses affiliate links with brands we trust, and if you make a purchase using a link, we may receive a commission.
Did you enjoy this post? Want to show your gratitude? Please support us on Patreon!