What's in the stars for you this month? Renowned Astrologer, Claudia Vannini reads your horoscope.
If you love Claudia's readings as much as we do, why not get your personal birth chart done? See below for details. Love numerology, too? Check your numeroscope here.
Welcome, June!
We are going through a cycle of astral paralysis. The retrograde planets in June are: Jupiter, Saturn, Neptune, and Pluto.
Jupiter delays the action of justice. Note that on the whole Planet, there is indecision about this. Even what is evident in legal terms is challenged.
Saturn creates a financial recession. Neptune retrogrades on June 22nd, creating the illusion that important issues are solved. No, they are not! The world's themes demand daily attention.
Retrograde Pluto puts the past on our doorstep. Countries need to digest previously voted laws. In our domestic life, we return to the themes we have struggled with in the past.
A huge 40% of the planets are in retrograde, and next month, we will have to deal with Mercury in retrograde. That will make a full 50% of the planets – on Earth, we will crave action without delays and backlogs, but we won't get it. Knowing how to handle this scenario is a challenge. Much can be done, but we must know that we are work with only half of our engines.
Still, we are not in a terrible time for humanity. We are not witnessing the collapse of institutions. It may feel bad, but this is far from our our worst moment.
The core themes of June are:
the appearance of a new document that potentially destabilizes the US government

a fall in the purchasing power of the dollar
the removal of a political leader for a different reason than expected

increased shortages of basic products – from food, fuel to electricity

increased financial recession on the planet

increased control of inflation

increased movement of immigrants and refugees
Get ready for the lunar phases. Sow projects on the day of the New Moon. As there is an Eclipse next month, anticipate releases for June.
3rd – New Moon in GEMINI
10th – Waxing Moon in VIRGO
17th – Full Moon in SAGITTARIUS
25th – Waning Moon in ARIES
A good journey to all!
Claudia Vannini
PISCES Feb 19-March 2

You are looking for good news in all sectors of life. At work, there's no boredom. Something there will be transformed by you. It is not a very strong month for professional achievement, but you insist on finding more challenging paths. Money circulates in a balanced way. Your family demands more attention – expect another month dedicated to relatives. June begs for an escape that's close to nature. Go visit a river, sea or lake, and your health – mental and physical – are sure to benefit. Love goes through a good time. Have fun and observe some miracles at the end of the month.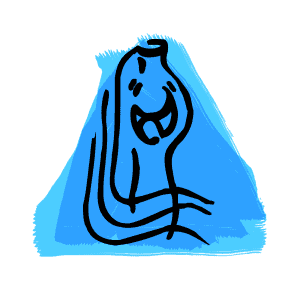 AQUARIUS Jan 20-Feb 18
The best decision for you right now would be to go on vacation. You feel a strong desire for fun. You are attracted to people who explore the more playful side of life on Earth. If you are in a job that requires concentration and routine, you will have to work hard to keep your mind focused. Profits are lower in June. There is no appetite for work. Love is in a good phase and you have a strong attraction to eccentric people. Excellent health. Think before you give up on your goals. This hedonistic phase will pass.
CAPRICORN Dec 22-Jan 1
Accelerated movements at work. You make good profits on what you do, but that being said, there is an opportunity to change jobs. Be aware of the work possibilities that arise in social events – networking is vital this month.  Social ties open the right doors for more success. Love goes through an excellent phase, too, and commitments are strengthened.  Your health is weak and needs attention, as excessive activity begins to weigh on you. Taking long moments of rest is fundamental.
SAGITTARIUS Nov 22-Dec 21
Retrograde Saturn complicates your financial health. Knowing that, organize yourself and there is a possibility of making gains, but everything will be more difficult than usual. For example, you may experience some payment delays. The biggest challenge now is the loss of freedom from previous months. You were in charge in May, but now you have to stop and listen more to others. You will need obey more than you demand. If you can handle it, perfect! If you want to maintain the Sagittarian dynamism, you will have to face the other signs that are in charge this month. Stable love, but health is weakened by stress. Focus on your mind and spirit.
SCORPIO Oct 23-Nov 2 
Organize finances. Money flows only after the 21st. Until then, expect little professional expansion. June asks for cleaning, and detoxification until the 21st. Get rid of what no longer serves you: empty cupboards, drawers and donate. Make room for a thriving cycle, which begins at the end of the month and continues stronger in July. Reinforce your self-esteem with good thoughts about yourself and your place in the Universe. Love is stable. Your health perfectly reflects the state of your mind. Until the 21st, you will have little energy. After that, you feel totally renewed. Focus on spiritual matters.
LIBRA Sept 23-Oct 22
Much will be modified in June. A new job may be offered. The fruits of this change will be picked next month. Knowing this, prepare your financial savings. You must focus on making money for the next 45 days. It is exhausting to think about, but this alert avoids landing yourself in debt in June. Include philanthropic activities, too – the Universe responds very well when you engage in any activities related to groups. When the planets go into retrograde, your tendency is to turn your focus onto the Self. That is where Libra makes the biggest mistake; focus on others instead. Good health and stable love. Try to relax.
VIRGO Aug 23-Sept 22
Yay! You are the most benefited sign in June. There is fruitful work, exciting new ventures, and great financial returns. With most of the planets in retrograde, progress is something for very few. You search for new links in other places. Get ready to travel in the first 2 weeks of the month, but not for fun – this will be for work. Concentrate on your networking, branding, and power lunches. Stay active and put the spotlight on you. Love at its best after the 12th. Health is unstable if you engage in excess activities. Select your priorities.
LEO July 23-August
The Universe collaborates with you to bring positive movements for your finances. Mars, Mercury, and Jupiter accentuate these gains. Seek to interact more with friends. Many opportunities come through the recommendation of friends. Networking is the magic word for you right now. Do not repeat the same strategies you've tried before to solve old problems at work. Love passes through a stable moment. Fantastic health also contributes to your prosperity. Whilst it's tempting to focus on all your material gains, don't forget to deepen your understanding of faith and humanity.
CANCER June 21-July 22
Your sign experiences the best returns on speculation this month. In addition to this momentary luck, June brings good social gains. Some activities could transform your life; they could introduce new friends, a new job or even a change of where you live. It's time to change your routine. You give the commands while many signs obey you this month, but don't forget that giving the orders well requires spiritual maturity. Those in charge should create opportunities around them. Thus, the wheel of prosperity continues to revolve. Love goes through instability because you are a bit too focused on yourself. Rethink your behaviour. Balanced health.
GEMINI May 21-June 20
June means you need to work more, and you won't even feel monetary gains until after the 21st. It is difficult for you to work so hard and not see the money flowing, but never fear: in the last ten days of the month, your bank account grows fatter. Control your impulse to slack off: you may want to have fun more than work, but that's not the vibe this month. . Love goes through mismatches. You are feeling a bit selfish and are not paying much attention to your partner. Stable health.
TAURUS April 20-May 2
The first half of June guarantees good financial returns. Your hard work has generated good results and your bank balance grows. Investments and financial speculation are surprisingly good now, so concentrate your strength on these themes and increase your prosperity. You are one of the few signs with great financial advantages in June, although your emotional life and personal relations can be a bit strained. The retrograde planets do not directly affect you. Celebrate this! Health is strengthened, but take care of your spine. You are the star of the month!
ARIES March 21-April 19
June brings mental agility. Everything that is new, modern and intelligent attracts your interest. Seek out new knowledge. Only venture out of your comfort zone if there is research that guarantees your efforts. With this attitude, you narrow the margin for error. Enjoy this moment to improve the way you communicate; seek a more intimate approach to how you connect with others. Surround yourself with scholars and experts and learn from them. There are good gains from work in June, and you should make some savings for the next months. Love goes well if you try to be on the same wavelength. Good health until the 21st.
For a personal or daily reading, astrological chart or 'karmic' reading of your personality, contact: pegadaastrologica@gmail.com
This site uses affiliate links with brands we trust, and if you make a purchase using a link, we may receive a commission.
Did you enjoy this post? Want to show your gratitude? Please support us on Patreon!