What's in the stars for you this February? Renowned Astrologer, Claudia Vannini reads your horoscope.
If you love Claudia's readings as much as we do, why not get your personal birth chart done? See below for details.
Welcome, February!
Great news! There's not a single planet in a retrograde movement for 28 days! So get ready for a fast period. There are no planetary impediments to stop any activities. Here on Earth, days fly by and we barely keep up with the news. It's a new headline every day!
If you decide to follow all the current events of the Planet, you will not have a tranquil February. The month calls for special attention to personal goals. After 2 Eclipses and a busy start to the year, we should all move on to individual work. Until the 18th, take care of personal projects and financial matters. Do not be ashamed to put your goals first. It is necessary at this time. The New Moon allows for this focus on the Self. Have the courage to change strategies. Revolutionize your methods.
Mark the 13th in your calendar. It's a day of great change. It can be personal or planetary change. Uranus and Mars are together in Aries, so expect something big to happen! And it may not be something good: This is the energy of the revolution coupled with the energy of war. Moderate your actions.
Also, mark the 14th as a special day for investments and business. Mars enters Taurus and you become a warrior when the theme is money. If you're more into relationships, enjoy February 18th and 19th, when Saturn brings a solid foundation to define your romantic life. Also on the 19th, big decisions need to be made with the SUPER Full Moon. What you sowed on the 4th will be reaped in full now. The changes are settled and nothing will be as before. The entire New Moon process in Aquarius proves to be irreversible.
Enjoy and change the energies. This is what you are on Earth for! A good month to all!
Follow the Moons of this month:
February 4th – New Moon in Aquarius
Feb 12th – Waxing Moon in Taurus
Feb 19th – SUPER MOON Full on Virgin
Feb 26th – Waning Moon in Sagittarius
Namaste
Claudia Vannini
PISCES Feb 19-March 2

A great month for you. Mars is in your favour until the 13th. Enjoy it because it's fast money time! You can earn what you need with much less effort. Your romantic life receives the good energies of Mercury, and after the 10th, Mercury enters Pisces and you will not be lacking for love, that's for sure. Singles and married people go through a wonderful time, when the key theme is romantic feelings. Health is good and you also seek some spiritual healing. Take this moment to study a new philosophy or deepen your sensory connections.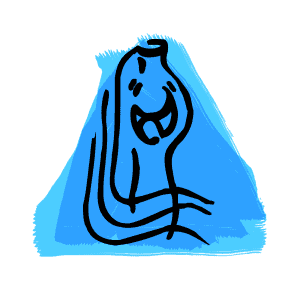 AQUARIUS Jan 20-Feb 18
Mercury and the Sun stir your life up. Finances receive astral support – you could have a new job opportunity or increased earnings. There is good income in financial speculation for you this month. Stay tuned for opportunities, and be aware that friends could bring business suggestions. Do not ignore their tips. Love goes through happy moments. If you want to get married, speed up your plans. It's a good time to move homes or change cities. Take super careful care now as you are accident prone. Act cautiously. Great health.
CAPRICORN Dec 22-Jan 1
The Sun and Mercury energise your finances until February 19th. Take advantage of this period and move in search of opportunities. Solve financial matters and remove debts. Mark the 18th on your calendar – this is a special day for your career sector and is the perfect time to ask for a promotion or new job. Love passes through a stable period, and your social life has been animated since the 3rd. This is all thanks to Venus, which moves your personal relationships and brings joy to combat seriousness. Health improves after the 14th.
SAGITTARIUS Nov 22-Dec 21
Your finances are not prosperous this month. Knowing that, organise yourself better to reduce expenses. Avoid radical changes at work and control your mood swings, as Jupiter can make your moods more sour. Being in a sour mood doesn't match your profile, try to change this. Love progresses until the 10th. It is Mercury, who collaborates with you and tunes the minds of lovers. After that, confusion and cloudiness dominates your relationships. Recharge your energy in the home by working more from the home than the office. Good health until the 19th.
SCORPIO Oct 23-Nov 2 
You live two distinct phases in February. Until the 19th, you will enjoy good results in business and finance; money circulates easily. After that, you have to work harder or the month will show debits. Your health also changes with the calendar. Until the 19th, you suffer some physical weakness and small problems. Nothing severe, don't worry! After the 19th, you restore your full energy. Control your mood after the 14th – your relationships are influenced by Mars and you can get aggressive. Take it easy in love, in particular.
LIBRA Sept 23-Oct 22
Your professional life goes through a lukewarm period. There are no planets working in this sector for you in February. You have a short period of professional growth between the 19th and 24th. It all depends on the Super Moon whether you find a new job or a better job. The home and family will absorb all the time you have. Work done in the home office gives better results. Being at home and looking after your dearest people is the theme of February. Love is in a good moment, and you enjoy good health after the 19th.
VIRGO Aug 23-Sept 22
Venus, after the 3rd, modifies your finances. You control all fees and look at your investments closely. Of course, with such attention your money grows. It's a great month to earn serious and regular money. There is profit in speculation, but hard work can bring more gains. Your love life is in a state of pure happiness thanks to the activity of the sun, which brings pure and true love, as well as the meeting of Souls. Go deep into a Philosophy and your partner will be there. Fragile health after the 19th. Try to de-stress.
LEO July  23-August
Mercury pushes you forward to drive partnerships and relationships. It is the right month to find professional partners aligned with your purposes. Money also circulates and flows well. Do not waste it. Mars activates your work life after the 14th – get ready to work longer hours after that date. Your love life lives in turbulence. Do not act directly or make any big decisions on this topic. Couples can confront each other – instead, let life go on and don't argue. Stable health for you this month.
                                                                             CANCER June 21-July 22
Enjoy the movement of the sun and manifest what you want to happen. February promises money coming from other regions. Get ready to trade with distant locations. After the 19th, this energy gets even stronger. There is money circulating. Venus and Saturn bring good winds to your romantic life. If you want a serious relationship, stay tuned. Make sure you attend social events, fairs and lectures, as it is in such environments that love takes place. Health is good and your spiritual life is strengthened.
GEMINI May 21-June 20
Your professional life is on the rise. February is just the beginning of a good phase that will continue for you for a few months. Concentrate all your energy between the 10th and 19th on a new job or a new position with financial improvement. This is the influence of Mercury acting with the Sun. Love also follows this calendar, and until the 19th, Jupiter improves your relationships. Affections are organized and happy. After the 19th, it will take much more effort to understand your partner. Patience is the way to go. Good health until the 19th. After that, rest.
TAURUS April 20-May 2
There is money for you this month. Until the 10th, you will have keen insights into good business. Formal work brings the best results. After the 10th, speculation catches your eye. It is Mercury which is creating an appetite for profits. Beware only of Uranus, which can bring sudden losses. After the 19th, you enjoy full health. Before then, beware of minor accidents that can disrupt your life. Technology may be part of the month's expenses. Love is great and singles have the chance to form a good new partnership.
ARIES March 21-April 19
You are the most prosperous sign this February. Mars works with you and creates great opportunities for perhaps a new job or an increase in earnings. It is a phase of growth and abundance. Your energy is increased. Venus also collaborates, and with this help, more love flows. Make a presence in professional events and congresses – in these environments, there is a great chance of finding an romantic partnership. There is no lack of romance at this time. Good health after the 10th.
For a personal or daily reading, astrological chart or 'karmic' reading of your personality, contact:  [email protected]
This site uses affiliate links with brands we trust, and if you make a purchase using a link, we may receive a commission.
Did you enjoy this post? Want to show your gratitude? Please support us on Patreon!