What's in the stars for you this month? Renowned Astrologer, Claudia Vannini reads your horoscope.
If you love Claudia's readings as much as we do, why not get your personal birth chart done? See below for details. Love numerology, too? Check your numeroscope here.
Welcome, August!
Are you ready for a super dynamic month?
We start with a New Moon in Leo. The New Moon of August 1st is more than special -it's the moon that brings with it the energy of command, action, courage and leadership. In other words, August 1st is an excellent day for doing business and making investments. Another New Moon arrives on August 30th, but this time in Virgo. These are two special moons that represent two moments of abundance on Earth.
A great relief comes the same day, August 1st – Mercury returns to it's direct motion at last!
Communications are clearer again; electronics, cars and machines stop breaking down. Hackers relax.
On August 11th, Jupiter's movement returns, bringing more profit in investments and faster movement in lawsuits. The same day, Uranus goes into a retrograde motion. Great news! There will be fewer surprises on the planet.
Between August 1st and 18th, Venus and Mars move into Leo, bringing a unique time for love, full of enchantment and romance. You'll only  stay single if you want to!
Mark down August 14th as a day of especially good luck and higher profits, as the Sun and Venus are together in Leo.  On August 18th, Mars goes to Virgo. It marks a phase of inspection, audits and inspectors will gain strength. If your things are in order, you have nothing to fear. Researchers also get good results and get motivated. On August 24th, there's joy for weddings and closing contracts.
Let's then organize our life by the Lunar Cycles:
New Moon – August 1st – Plant your seeds, launch projects
Waxing Moon – August 7th – Remove seeds that didn't grow
Full Moon – August 15th – Share your results, live in abundance
Waning Moon – August 23rd – Share results and reassess the cycles
New Moon – August 30th – Replant your seeds
This will be a bountiful and dynamic month for most signs. Enjoy this vibration of leadership and precision. It is time to move the economic sectors of the planet.
I wish a good month for everyone.
Namaste!
Claudia Vannini
Eluxe Horoscopes for August 2019
PISCES Feb 19-March 2
You gain strength in your professional life. August promises, with Jupiter's support, good opportunities after the 11th. These could manifest as a new job or a new opportunity for advancement wherever you work. Your money situation is stable, but one of the biggest movements happens in your social life. And don't think this just refers to leisure – attending company events are key to your progress in August. Attend all courses, congresses, and office parties with good humour. Take good care of what you eat: you may experience poor health after the 23rd and your stomach is the weakest organ.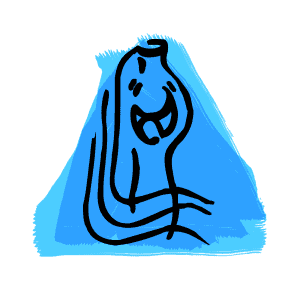 AQUARIUS Jan 20-Feb 18
August calls for a new way of dealing with situations. Instead of approaching themes intellectually, just take action: make things happen! Uranus collaborates with you when you take more risks and really start acting. This is the best way to deal with some occupational obstacles that are likely to arise. This is not a good month for finances, so moderate your spending and all will be well. Personal relationships gain new strength. Take special care with your heart and intestines – be careful of food poisoning this month. Love is in an excellent phase with a focus on loyalty.
CAPRICORN Dec 22-Jan 1
You shine in the professional arena! It's time to strengthen your career, change jobs, or embrace more work. Uranus collaborates with this positive period. Even if you are successful, avoid spending too much: there is not a lot of cash abundance in August. Focus your energy on performing tasks that you expect to be profitable, and the money will come pouring in later. This is not the time to devote your energies to the family or home, although you do experience deep affection from your romantic partner. An opportunity for an extended trip may cross your path. Consider whether you can afford this expense, pay attention to your gut instincts.
SAGITTARIUS Nov 22-Dec 21
Nobody holds you back in August! The month brings the warrior force of Mars to your sign, and the expansion of Jupiter. With support from these two planets, you smash into your professional life with force! It's time for growth and new opportunities. If you stay in the same job, now is the time to show your full potential. Money returns to your pockets, and there is more interest in traveling and studying. Think about whether this is the best time to leave on a trip, though, because your presence is critical at work. Health calls for attention to the gut, heart, and feet. Love is intense.
SCORPIO Oct 23-Nov 2
This month brings a much tighter work schedule for you, but this leads to  good opportunities. The Sun, Jupiter and Venus collaborate until the 21st to help you gain new contracts and energise your attitude regarding work. In fact, Mars may well bring too much work your way. After the 22nd, it's vital to step back and reduce your activities a bit. You may feel your finances have stagnated, but money begins to circulate abundantly after the 11th. All of this work could lead to stress that manifests itself in your heart and abdomen; take care!
LIBRA Sept 23-Oct 22
Pluto has mistreated your finances lately, but August shows some improvement. Observe your conduct, as the month calls for a new way of behaving. Act more firmly and less idealistically. It is a month that calls for new attitudes: shake it up, take the initiative and modify your persona in the workplace. Think less and act more – that is the secret to dealing with August. There is potential work in faraway places if you can afford the time and cash to travel. Big money drops in your lap between the 23rd and 31st – maybe that's your chance! You're one of the few signs that experiences excellent health and stable love this month.
VIRGO Aug 23-Sept 22
Get help from Mars for a busy August. The Planet of War brings vital energy your way, and you soon realize something has changed. You've returned your will to fight and to open new perspectives. Now that you're out of your shell, it's time to take practical action, especially on the 18th. Take advantage of your good luck this month and engage in a bit of speculation. There are profits for you if you do so. You are back in charge of your life. Rearrange your career plans. Decrease your dependence on others. Mercury brings happy holidays and new encounters. Health is stable, but your love life may have a shakeup or two.
LEO July 23-August
Your finances expand in August, unlike other signs, and in fact, your cash flow is best this month – better than it has been all year. Mars, Venus, the Sun, Jupiter and Mercury all collaborate with your financial sector. Enjoy every second and put your plans to work. No daydreaming, Leo – it's time to execute your plans! And it should be easy, since your energy is not lacking. You can work from Sunday to Sunday and still feel good. this month The 21st is a particularly lucky day for you – take a risk on this day and profit! The one thing you will need your energy for besides work is your love life – expect plenty of complications here.
CANCER June 21-July 22
August brings a lot of work and good financial return. This month, work harder on marketing. Talk, publicise, really sell what you do, telling all and sundry about it. Good communication is a priority to generate better business returns and future contracts. You're planting seeds now that will grow profitable later.Do not stagnate, thinking that everything is settled. Stay alert and don't miss the opportunity to strengthen your networks, study something new or perfect your talents. Love is in a difficult phase, but your balanced health gives you the physical and mental energy you need to deal with conflicts there.
GEMINI May 21-June 20
August moves the activity you like to do best: communication. With Mercury giving support here, it's time to invest in a straightforward speech. Whether you're talking or writing, success is guaranteed. Talk to friends and colleagues about your ideas, and money may flow through those social contacts. Some new theme or focus is appearing in your life now; embrace this challenge and concentrate on it. August ensures fast and deep learning. Your home calls for more attention, so save a few hours for your family, too. Excellent health and a very active love life.
TAURUS April 20-May 2
This is month to take care of your emotions. You are always ready to get down to work, but August calls for a new stance. This is the time for you to focus on recollection. Take care of the deepest feelings in your soul; heal past pains and sorrows. This month guarantees circulating money, so look at what is needed and spend accordingly. Your home needs you OR you feel more dependent on your home. Accept this voluntary seclusion and stay in. It is vital for recharging your energies for upcoming battles you will face. Share family obligations to help relieve others of their burdens. Health is unstable; get plenty of rest.
ARIES March 21-April 19
Money comes to you in new ways. August promises good surprises, speculation, luck or money that comes through children. Be sure to participate in the lottery or place a few bets – this is a lucky month indeed! There is also more work and good work opportunities if you seek them out. However, you need to lighten up a bit this month – you have a tendency towards perfectionism that is holding you back. Be flexible with others, include plenty of moments of leisure, and try to see the lighter side of life.
For a personal or daily reading, astrological chart or 'karmic' reading of your personality, contact: pegadaastrologica@gmail.com
This site uses affiliate links with brands we trust, and if you make a purchase using a link, we may receive a commission.
Did you enjoy this post? Want to show your gratitude? Please support us on Patreon!