What's in the stars for you this month? Renowned Astrologer, Claudia Vannini reads your Eluxe horoscopes.
If you love Claudia's readings as much as we do, why not get your personal birth chart done? See below for details. Love numerology, too? Check your numeroscope here.
Welcome, February!
February will be an unforgettable month! Venus goes to Aries and opens the door to new relationships. Until March 4th you will notice a planetary upheaval. Everyone is more electric and active. All signs want renewal and fresh partnerships. It is an excellent month to start a new business, or to bring a partner to your project. It is also a good month to hire new employees. They arrive with maximum energy. The Full Moon in Leo expands the astral scenario. Benefits come to those who venture into financial speculation. It is also a month of a lot of sensuality and flirtation. Everything that is extravagant, fun and eccentric gains strength. After the 16th the results are visible. The planet is strengthened. Remember to backup your files until February 16th, and confirm your reservations and meetings.
An excellent month to you all!
Lunar Calendar
Waxing Moon in Taurus – February 1st – Period of resistance, nothing is guaranteed.
Full Moon in Leo – February 9th – Phase of expansion and growth of projects.
Waning Moon in Scorpio – February 15th – Audit and collection phase.
New Moon in Pisces – February 23rd – Plant the seeds for new projects
February 3rd – Mercury enters Pisces
February 3rd – 10 PM GMT – Excellent time for signing contracts
February 5th – Important discoveries in science
February 7th – Venus in Aries
February 10th – Healing of professional and emotional relationships.
February 16th – Mars in Capricorn
February 16th – Mercury retrogrades
February 19th – Sun in Pisces
February 21st – Tense day
February 25th – Day of great inspiration
Have a wonderful year! Namaste!
Claudia Vannini
Overall Eluxe Horoscopes for February 2020
PISCES Feb 19-March 2
An excellent month ahead. You give little importance to the desire of others. The focus is on strengthening your life, your SELF and your career. There is prosperity and happiness this month, so why not? With the help of Venus in Pisces, you feel more beautiful and sensual. After the 3rd, count on the help of Mercury to move your affections. Love is on the rise and more work appears after the 16th. You have extra luck in financial speculation and your health is great.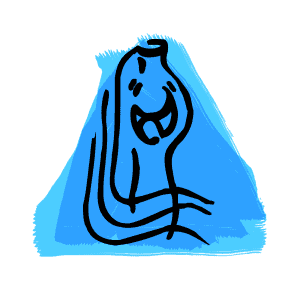 AQUARIUS Jan 20-Feb 18
February promises good results for you in new ventures. Take this opportunity to start new projects. You are the most prosperous sign of the zodiac this month. Enjoy every minute, and don't be shy with your ambitions. Focus your energies and generate abundance. Your health follows this good moment. You have enough energy to work for two! Since the work environment is the focus this month, love passes you by.. Especially after the 19th, if you want to bring good vibes your way, include charity in your new routine, be it via volunteer work or donations.
CAPRICORN Dec 22-Jan 1
This month, expect excellent results if you work at home or with a relative. Otherwise, if you're in an office or working on your own, February is not the best month for work. Knowing this, be more flexible with yourself and accept the results as they come. The best time of the month is until the 19th. After that be careful with your money. Your romantic life does not go well. Dating seems to cool off.. There is good news, though! Your health is excellent and you feel you have a lot of energy to take action.
SAGITTARIUS Nov 22-Dec 21
Focus your strength on networking. Your future prosperity revolves around friends and professional contacts. This is a month for caution, not risk taking. Don't speculate and don't count on luck. Instead, focus on your loved ones – your family and home demand your attention. Give it, even if you feel a bit smothered. Acknowledge your emotions and emotions and understand that everything is a passing phase. Health is solid. Love flows until the 17th.
SCORPIO Oct 23-Nov 2
You have good results at work after the 19th. Before that point, there is much to be done. You'll need to focus on teamwork and family both! This is not a good month for financial speculation. Everything comes from methodical work. Sudden infatuations can occur under the influence of Aries. Do not trust these feelings! They're passing quickly. For those coupled up, love is good until the 7th, but after that tensions return. After the 19th, expect lots of fun, a high libido and fun with children. Your health is really strong after the 19th.
LIBRA Sept 23-Oct 22
February brings a dramatic change of course. There is an opportunity for a new job, or a promotion. You stand out and everyone wants your presence in the workplace. After the 7th, Venus increases your confidence and brings good partnerships. Control your emotions to calmly enjoy everything the universe has to offer. After the 19th, count on stronger health, and you will have the energy you need to run all your projects. Love goes through a neutral phase.
VIRGO Aug 23-Sept 22
How fun! This is a month of popularity! You stand from the crowd out all month. Pay attention to how you show yourself to the world. Be ethical, professional and honest. Set an example! When the spotlight is on you, your conduct is questioned. February's popularity brings partnerships and new partners. Immerse yourself in this proposal. Venus brings money, and love happens naturally. If you're single, get ready for an unexpected event. Your health needs more attention, though. Don't get too carried away partying!
LEO July 23-August
Good financial opportunities for you this month – which is nothing really new for you, Leo! Follow your intuition on everything from love to financial speculation until the 17th. After that, listen to other people's opinions. There is some interest in travel or expanding your knowledge. Get ready for an inner transformation after the 19th. A new SELF emerges and it is very positive. Until the 19th, love happens naturally and you feel popular. After that, you choose a more reserved position, becoming more introverted. Work on improving your health after the 16th.
CANCER June 21-July 22
February is atypical until the 7th. Your life will be hectic, full of social events, invitations and requests from friends. Organize your finances well because the money flows for awhile, but after the 19th, it dries up. Pay off debts and renegotiate loans. Prepare to question your faith, religion or spiritual beliefs. You may feel like your foundations are a bit shaken up, and you may be attracted to the idea of travelling to another country or studying a new language. Neutral love and weakened health after the 16th.
GEMINI May 21-June 20
Your financial life is going through a difficult time, as there is not much money circulating in your sign. Take advantage of the Full Moon to raise your bank account balance through overtime or harder work. After that work on cutting expenses. February asks for family support. Don't be ashamed to ask for help from relatives – especially financial help. In the midst of this scenario, you go through a reinvention of the SELF. Take care of your health after the 19th. Love in an excellent moment and your libido is high. Woop woop!
TAURUS April 20-May 2
You must keep your focus on your career or work. Throw yourself into it, spend more time there, and explain to your family why you need to do this. February truly does call for total dedication to professional life. Finances are going well. Friends, institutions and social groups give you deserved prominence. Get ready for various events, parties and congresses after the 19th that will bring some much needed joy to the month. Love is strong this month. Your health does not match your efforts in healthy eating and living – but don't worry, you notice some improvement after the 19th.
ARIES March 21-April 19
You have maximum power. Venus brings abundant money and opportunities for speculation. There is an opportunity to stand out in your career. This event gets stronger after the 16th. Friends request your presence. Participate in all events and congresses to strengthen your networks and friendships. Your romantic life is also experiencing a great moment. In general, people feel good by your side. What is not going so well is your health. Try meditation: some physical problems may come from emotional issues if your mind is not settled.
For a personal or daily reading, astrological chart or 'karmic' reading of your personality, contact: pegadaastrologica@gmail.com
This site uses affiliate links with brands we trust, and if you make a purchase using a link, we may receive a commission.
Did you enjoy this post? Want to show your gratitude? Please support us on Patreon!