What's in the stars for you this month? Renowned Astrologer, Claudia Vannini reads your Eluxe horoscopes.
If you love Claudia's readings as much as we do, why not get your personal birth chart done? See below for details. Love numerology, too? Check your numeroscope here.
Welcome, 2020!
It's time to shine, people! This is a year ruled by the Sun. An enthusiasm for life and more energy enters all signs. This will be a very active year. Great progress of all kinds will occur on this planet, but EGO is the great challenge of 2020.
All signs will want to follow the momentum that makes them unique, but this goes against everything we know about Planetary Evolution. In the evolution of the planets, the Self becomes richer (perhaps ironically) when it acts in harmony with others. Sadly, the year 2020 does not awaken the Collective Self; instead, it awakens the Individual Self, which is wonderful in terms of accomplishing personal goals and shining professionally, but it's not so great for relationships and collective evolution.
Thus, our greatest work will be to defend the causes of the collective – to defend our common interests. Strong, powerful, selfish and materialistic egos will be our greatest opponents.
Wondering how to deal with this? If you want to have a peaceful and productive 2020, ask yourself this question every day: What did I do today to improve someone's life?
Have a wonderful year! Namaste!
Claudia Vannini
Overall Eluxe Horoscopes for 2020
PISCES Feb 19-March 2
The year promises movement in the 1st, 5th, 6th, 9th, and 11th astral houses. Get ready for a lot of work with developing creativity. You have the chance to change jobs and have a lot more fun. Friends bring good opportunities all year long. Remember to include a trip with a spiritual purpose on your schedule. Take good care of your personal image and body – you will be judged on these. Money flows best between Mar 20th to April 20th and June 29th to Dec 31st. You may have a few flings this year, but nothing serious is likely to result. In terms of health, watch your blood pressure
TIP: Try yoga and meditation for optimal physical and mental health. Also eliminate alcohol consumption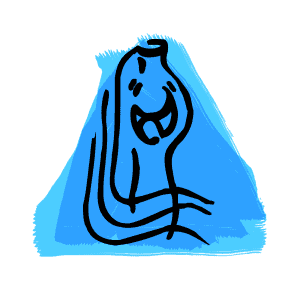 AQUARIUS Jan 20-Feb 18
The year promises movement in the 1st, 2nd, 3rd, 4th, and 6th astral houses. Your focus is on improving financial life and changing jobs. A new vocation can be embraced through further study. Be mindful of your personal image and invest in a more modern wardrobe. The family demands your attention all year long, and will strain your energies. Seek healing for past traumas to help regain your patience. The year shows continuous financial income, nothing stunning, but nothing devastating either. Romantic relationships are rare; you're too busy. Take care of the stomach and heart.
TIP: Get a family therapy if you feel the need
CAPRICORN Dec 22-Jan 1
The year promises movement in the 1st, 2nd, 3rd, 4th, and 5th astral houses. You change your personal image and search for new studies. Your run after more money and become quite creative in the process. Children, romance, and family take up most of your time. There are good gains in 2020, especially between Mar 23rd and July 1st and between Dec 18th and Dec 31st. Love is not a simple theme; single people can't seem to stay in one relationship. Married people may break up. You need to feel more comfortable in your own skin this year. Take care of your knees, spine, lungs, and shoulders.
TIP: Get more spiritual this year. Meditate. Focus on your place in the universe.
SAGITTARIUS Nov 22-Dec 21
The year promises movement in the 2nd, 3rd, 4th, 5th, and 6th astral houses. Your goal this year is mainly financial. In this quest for money, a new vocation may emerge. There are new studies and a change of work routines and habits. You may even change jobs, but don't worry – will be positive. There is no period more prosperous than others this year. You have continuous gains. Children and the home are important themes in 2020. Love does not signal marriage in 2020, and there may even be many fleeting romances. Have fun! Take care of the liver, thyroid, and throat.
TIP: Get closer to more optimistic and lighter people and ditch whoever you feel is toxic.
SCORPIO Oct 23-Nov 2
The year promises movement in the 3rd, 4th, 5th, 6th, and 9th astral houses. There are lots of new studies and trips. You dedicate yourself to children, the home and have a lot of fun. Your overall health improves. There are new natural therapies you'll try and love this year. Take care of your colon, neck, and sinuses. Immerse yourself in your spiritual beliefs and travel to gain more knowledge. There is prosperity for you this year – money comes in abundantly, especially after May 6th. Love is also fun and easy. You are really lucky in 2020!
TIP: Get creative: make art, crafts or build something new. It's also a good time to have children.
LIBRA Sept 23-Oct 22
The year promises movement in the 4th, 5th, 6th, 9th, and 11th astral houses. You use all your energy with the family. Children, romance, and your daily routine take up most of your time. You will meet plenty of new people and travel. The year has no great financial opportunities. It is a time to pay off debts. You get better results when you work with someone in your family or a great friend. Love is in the air all year long, but the focus is on an intense sex life. Take care of the kidneys, the heart and watch out for sprains.
TIP: Meditate and work on your emotions.
VIRGO Aug 23-Sept 22
The year promises movement in the 5th, 6th, 8th, 9th, and 11th astral houses. You dedicate your energy to children, romance, sex, and fun. Your group of friends undergoes a transformation. Many will leave, but they will be replaced by others. There are some financial gains, but not every month. Organize your budget. The most prosperous period is between April 3rd and August 7th. Love is in the air all year round – lucky you! Take good care of your knees, throat, thyroid, liver, and intestines. Explore spiritual knowledge to expand your personal powers.
TIP: Try to bring more love and attention to not only your most intimate relations, but with those in your life in general. The benefits will be enormous!
LEO July 23-August
The year promises movement in the 6th, 7th, 8th, 9th, and 12th astral houses. You have marriage as this year's main theme. If you are single, that will change in 2020. If married, your partner will be the focus. There is great activation in your career and sex life, and healing of past traumas. Money circulates every month for you. There is no better year for you financially. Take good care of the liver, intestines, knees, heart, and spine.
TIP: Change harmful habits, treat depression, seek a psychologist if you need to – you need to take care of your emotions this year.
CANCER June 21-July 22
The year promises movement in the 1st, 7th, 8th, 9th, and 11th astral houses. Sex and faith are two of the most active themes for you in 2020. You will re-discover your personal power. There is interest in long journeys, the study of other languages, and pursuit of a spiritual believe. You will love more deeply, and commit more of yourself to your personal relationships. The year is prosperous and the best periods for you are Feb 7th to Mar 5th, Mar 20th to April 19th, June 28th to Dec 31st. Take care of your stomach, liver, spine, knees, thyroid, heart and ears.
TIP: Adopt a more minimalistic lifestyle and donate as many of your belongings as possible. This will make you happier!
GEMINI May 21-June 20
The year promises movement in the 8th, 9th, 10th, and 11th astral houses. Prepare for big changes in your work-life balance. There is a chance of a new job, and you may go through a lot of personal transformations and seek new friends. Travel and new studies are on the horizon – sex and the occult are also a source of interest for you this year. There are no financial guarantees for you in 2020. There is too much oscillation in your gains. There isn't much romance,  but there is a lot of sexual activity. Take care of your shoulders, spine, colon, and bronchi.
TIP: Resume a long-standing dream or hobby that was abandoned. You will be thrilled with the result!
TAURUS April 20-May 2
The year promises movement in the 1st, 9th, 10th, and 11th astral houses. You will be dedicated to improving your image. A new wardrobe, workout routine or a new haircut can achieve this. There will be interest in long trips, changes in your professional life, and your group of friends. This will be a prosperous year. The best times are between Jan 1st and Feb 16th,  Mar 10th and June 17th, Jul 12th and Oct 13th, Nov 3rd to Dec 31st. There is a lot of activity in terms of dating for those who are single, and since your relationships are so strong this year, one may result in marriage. You should take care of your intestines, kidneys, lungs, throat, bronchi, and sprains.
TIP: Expand your group of friends and join new institutions
ARIES March 21-April 19
The year promises movement in the 2nd, 10th, 11th, and 12th astral houses. You will spend all year working on improving your career, money situation, group of friends, and new forms of fun. You may join a new institution or organization. You will have to deal with unpleasant past memories and seek healing for old emotional pains. There are good financial gains throughout the year. Love will be a bit active. The points that call for the most care in the physical body are the heart, blood pressure, lungs, sinus, and neck.
TIP: Cooperate and make way for others for more inner peace
For a personal or daily reading, astrological chart or 'karmic' reading of your personality, contact: pegadaastrologica@gmail.com
This site uses affiliate links with brands we trust, and if you make a purchase using a link, we may receive a commission.
Did you enjoy this post? Want to show your gratitude? Please support us on Patreon!