What's in the stars for you this month? Renowned Astrologer, Claudia Vannini reads your horoscope.
If you love Claudia's readings as much as we do, why not get your personal birth chart done? See below for details. Love numerology, too? Check your numeroscope here.
Welcome, October!
What a month!
Pluto returns to its direct movement and ties up loose ends – however, while some doors will shut, new ones will open. That's just the universe calling for the transmutation of energies and events.
October brings some big events to the planet. These can be some major disasters that will shock us because of the strong energy they generate. Uranus and Neptune remain in retrograde; in this astral scenario, there is money circulating in abundance.
It all sounds a bit dire, but rest assured, the worst of 2019 is gone, and Saturn and Neptune facilitate the realization of personal dreams. This is a period of contentment. There will be no American impeachment, but money will flow around the planet again, with Japan being a big beneficiary during this financial cycle. The war drums beating in the Middle East will not lead to conflict now. The US stock exchange may lose confidence, though some may profit from this in a big way.
Let's build our Lunar calendar!
October 5th – Waxing Moon in Capricorn – This is an investor-friendly period that shows a  high yield on financial speculation. There is new money coming in, something similar to the Bitcoin phase. Expanding real estate developments and profitability in that sector.
October 13th – Full Moon in Aries – A moment of major accidents on the planet. Great time for large events. Retail gains strength.
October 21st – Waning Moon in Cancer – Health is fragile; take care!
October 28th – New Moon in Scorpio – Time to renew the way you make money with new partners, new projects or radical change in business. The great tip is to search for money outside of the USA, Germany, and Canada.
Have a wonderful month! Namaste!
Claudia Vannini
Eluxe Horoscopes for October 2019
PISCES Feb 19-March 2
Your personal power is strengthened in October; it's time to transmute. Leave what is not part of this new phase behind. Accept the new and the ending of the old. Take care of groups and create abundance for the people around you, especially those who work with you. Pay your taxes and debts. After the 10th, there's news about your finances. This change, caused by Mars, brings in new money. It may seem that everything feels strange this month, but it is just the Universe rearranging the issues. You'll have excellent health with lots of vital energy. Balanced love.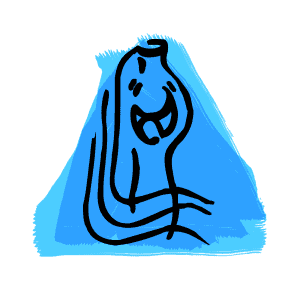 AQUARIUS Jan 20-Feb 18
Pluto brings success to your professional life. Mercury, Venus and the Sun create good opportunities for a new job or more work. There is not so much dedication to the home sector, as work absorbs most your time this month. Maybe as a result of this, your health weakens in the last week. Relax and detox. Love gains strength until the 22nd; after that, it's lukewarm. Schedule a philosophical activity or a trip. People from other countries or distant regions catch your eye and bring information that can help you to progress.
CAPRICORN Dec 22-Jan 1
A lot of work requires better organization on your part. You can't seem to stick to a schedule. Include some breaks. Mars creates good profits and advantages in speculation. Your professional life goes through some growth, but you must organize finances because there isn't so much money going around for you in the last week. Pay attention to this warning! Money flows until the 22nd only. Your health only improves in the last week of the month. It's important to detox. The themes of the heart are not active. You spend most of  the month just working.
SAGITTARIUS Nov 22-Dec 21
More money comes through networking. Friends bring work and invite you to do new business. You get help from Saturn and make more money. A new philosophy, world view or faith may come into your life due to an event or realization. Pluto takes care of the renewal of this sector. Approaching spirituality anew opens the doors to the Akashic memory. Write down your dreams. Include philanthropy to keep the Wheel of Fortune spinning. Venus and Mercury balance your health. Love is not the focus of the month, but that's fine.
SCORPIO Oct 23-Nov 2
You're going through an an independent phase. You create your own path with the support of Pluto. October is prosperous and there is encouragement from the moon to find good financial opportunities. There's also big advantages for you now in financial speculation, but practice philanthropy so that abundance is constant and flowing. Approach people who are popular and with power; Venus in Scorpio magnetizes success through these people. Attend all events. Love is in a good phase, despite this period of independence. Excellent health.
LIBRA Sept 23-Oct 22
Expect some big changes in your love life. After the 10th, Mars brings news to couples, and relationships are strengthened. Single people are going through a very hectic phase, and a few will feel quite alone. What was stagnant in the financial sector is beginning to develop. Mercury and Pluto give new a rhythm to projects and new work may emerge. There is a good financial return on speculations, and there's money for extra work. Get ready for a month with little rest. Balanced health.
VIRGO Aug 23-Sept 22
Venus and the Sun create prosperity for you in October. It's time to work hard and grow in your profession. There are no major career changes, but you can make money and feel happier at work if you improve your networking. Many opportunities are in the hands of those in charge or those who are popular. These people magnetize opportunities for you. Attend all congresses, events, fairs and happy hours! Show yourself! Love is on the rise, especially in the last week. Health is strengthened.
LEO July 23-August
Prepare for a time of recollection and introspection. This does not mean scarcity or poverty; keeping to yourself now is a smart act. Stay more at home and work there too, if you can. Prepare your plans, reevaluate your year. There is no more stable place to be in October than in your home. This is where the answers to future questions lie. Work and money are flowing, but Uranus makes your love life unstable. It's not such a successful month in intimate relationships. Poor health in the last week.
CANCER June 21-July 22
Your home is your kingdom this month. October activates your house sector, and it is through this that good inspiration comes. Meditation, projection and unfolding takes place in the home and the environment has to be harmonious. This is the perfect time for home office workers – there is work for you and some changes come. After the 10th, Mars opens new perspectives. Stay tuned! A home renovation can drain your finances: do the calculations before you start. Love receives good vibes. Stable health.
GEMINI May 21-June 20
You have a busy emotional life this month – get ready for great moments in love, in particular! There is a chance to meet someone lively and have a lot of fun with them. The strongest themes of your month are creativity, sex, and romance. You are dedicated to your work and commitments, but you will spend part of the month looking for fun. There's nothing better for you right now – you're feeling electric! Pluto brings extra gains from emergency work. Excellent health.
TAURUS April 20-May 2
Venus and the Sun shake up your heart sector! October brings a strengthening of an emotional relationship or a new love. Your sex life also gains momentum, and you get very bold in bed. Work opportunities are not lacking for you. In addition to what you already have, there may be extra work or an offer for a radical change in your profession. Enjoy this good phase and immerse yourself in the new. You could make a lot of money by the 22nd, so organize your finances so that money lasts. Good health all month.
ARIES March 21-April 19
You experience strength and determination in your professional life this October. Mars and Saturn change the year's astral outlook. What was stagnant will now move. New work or more work and an intense social life are to be expected now. This may involve new contacts to make money or new clients. Dedicate yourself to your career. Your cycle of prosperity begins now. Love is in a great moment with the possibility of a commitment being made. Health may be fragile because of excess exercise – take care of your muscles!
For a personal or daily reading, astrological chart or 'karmic' reading of your personality, contact: pegadaastrologica@gmail.com
This site uses affiliate links with brands we trust, and if you make a purchase using a link, we may receive a commission.
Did you enjoy this post? Want to show your gratitude? Please support us on Patreon!