What's in the stars for you this month? Renowned Astrologer, Claudia Vannini reads your Eluxe horoscopes.
If you love Claudia's readings as much as we do, why not get your personal birth chart done? See below for details. Love numerology, too? Check your numeroscope here.
Welcome, December!
No matter what your sign, leave your work well organized until Jan 5th, 2020. Do not leave pending matters. End 2019 well. By January 6th, we will find a transformed planet, full of new concepts, new world politics, new views. Everything will be easier if there is no work pending from the previous year. Clean off your table, clear out your drawers and cabinets. And above all, end this Cosmic Cycle with gratitude.
Thank you for following me during 2019. I can say that 2019 was a breakthrough for me and many scholars of the Cosmos. And what will 2020 look like? Another great ADVENTURE, to be sure! I'm grateful for the opportunity!
Let's organize our monthly schedule
02nd – Jupiter in Capricorn – Everyone has second intentions. Do not underestimate people.
04th – Waxing Moon – Nothing is solved. Do not modify the projects. Wait.
08th – Avoid important decisions, there is no clarity.
11th – Disruptions, possible changes of political leaders.
12th – Full Moon – Collect the fruits of your work
13th – The return of physical energy, cure of diseases, kiron in direct movement. Good news in medicine and biology. News about cures for diseases. Collective and political manifestations.
15th – A lucky day for all
18th – Last good day for signing contracts.
19th – Waning Moon – start your inventory of the month. Perfect for surgeries until the 25th
20th – Venus in Aquarius – Universal love on the rise. Charity and philanthropy.
Between Dec 20th and Jan 11th – Beware of transportation accidents. Hackers are in action and invasions of privacy by electronics are on the rise. IT professionals will work like crazy.
21st – Healing, affection and love
22nd – The Capricorn Cycle begins. Congratulations! The strength of the planet is with you
24th – Accidents after the 18th. Landslides, flooding and dam breaks. A tumultuous Christmas for many on the planet.
26th – NEW MOON. Don't plant new projects because it's also a Solar Eclipse day.
The CAPRICORN SOLAR ECLIPSE takes place on December 26th, 5:16 a.m. GMT. It's a moment of renewal for all. Read your sign and ascending sign to know which sector will be busiest.
29th – Mercury in Capricorn- a time to make logical and emotionless decisions
31st – Expect delicate and sensitive relationships
Have a wonderful month! Namaste!
Claudia Vannini
Eluxe Horoscopes for December 2019
PISCES Feb 19-March 2
A welcome change is scheduled for you. The solar eclipse affects your working life. You can expect a job promotion or new job offer. Attend all work-related social events. Brush up on your networking skills. It's time for the group dynamic to turn around in your professional environment. Unstable love life. Health improves greatly after the 21st.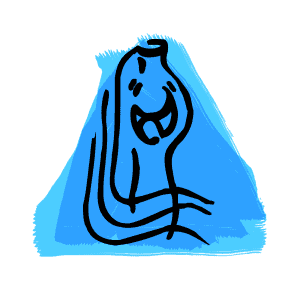 AQUARIUS Jan 20-Feb 18
The Solar Eclipse moves your past, bringing up the possibility for a new you. It's time to perfect yourself through behavioral changes. Focus on meditation, yoga and astrology to help you do this. Regressive issues from past lives may also be a concern this month. December promises turbulence in love, electronics and cars. Nothing new in the realms of  work and in health.
CAPRICORN Dec 22-Jan 1
The solar eclipse is in your zodiac sign, which means you can expect moments of renewal and rediscovery, even a rebirth. Work and money are at a great period. The weakest point for you now is you health. The eclipse is focused on your body, and as a result, you should eliminate anything that intoxicates and toxifies it. Start December with a lighter diet, too. Your love life is in a very good time.
SAGITTARIUS Nov 22-Dec 21
Money is your theme in this Eclipse. It is not enough to know how to win – you need to change the financial management of your home or office. There is plenty of money coming to you in December, but you'll be stingy with it. And that's ok – it is the beginning of your new financial outlook. Health is great and love gets a boost. Be careful when driving, especially on December 26th.
SCORPIO Oct 23-Nov 2
This month brings big changes in relationships with how you see your siblings and even shakes up your finances a bit, thanks to the eclipse – however, there should also be good opportunities to earn more if you know how to see them. This is the time to properly choose the activities that bring you the most money and put the others aside. You will have increased knowledge and better communication skills. Communicate by writing to be more articulate. Health and love are both in a good phase.
LIBRA Sept 23-Oct 22
The eclipse moves your home sector: you may do some remodelling, or even make a geographical change. The family increases its importance in your life – you may even gain some new in-laws or experience new babies arriving in the family. However, relations at home are not so harmonious – try to be patient. Health is the weakest point of the month, so reduce your working schedule and take it easy. There is also unstable love, which adds to your stress.
VIRGO Aug 23-Sept 22
Hooray! Your themes for December are dating, romance, creativity, fun and kids, since the eclipse moves these sectors for you. If you have children, get ready to devote yourself even more to them. If not, enjoy the moment to have more fun romantically. Your social life collaborates with business. Attend events after December 20th and see how that impacts your working success later in the year. Great health, and love is also in a good time.
LEO July 23-August
The eclipse moves your routine. Get ready to change your habits: reassess your diet, exercise routine, food and drink habits, and change what doesn't work best for you. Organize your schedule, too: the eclipse has the power to transform your activities and change your work routines, too – don't be caught off guard, and there may be some extra money. Love is in a high point, and you'll enjoy stable health.
CANCER June 21-July 22
This month is all about marriage and society for you, since the eclipse shakes up your house of relationships. If you've been feeling lonely, this may be the time to reconnect with people and find new love. There is a serious reassessment about partners and partnerships, and another chance to reinvent your life in a positive way. There is also solid work, and money follows. That said, your health suffers a bit this month, and you should only spend money after December 22nd.
GEMINI May 21-June 20
Now is the time to regain your personal power. If you have been feeling fragile, get ready to become a more powerful person! That's what eclipse promises you. But keep this in mind: all power brings more responsibility, so share that strength with others. Your sex life is highlighted in December, which is aligned with a period of good health. There is money and work, too! Just avoid travelling after Christmas, and double your attention with electronics..
TAURUS April 20-May 2
The eclipse drives your desire for knowledge and new cultures. You want to travel far, hear other languages and explore other worlds. Do it all! These trips will involve psychological changes for the best. You may seek out new philosophies and break with old belief systems that no longer work for you. It is a kind of cultural transformation that takes place – with great results! Stable health and working life, but unstable love.
ARIES March 21-April 19
Prepare yourself for the third professional jolt this year, as the solar eclipse moves your work sector. There are good opportunities coming, but you may change your company or position within the company you work for now. Open up to this transformation – good things are coming, and there is no shortage of money. That being said, avoid big trips after December 25th. Get some rest, as you will likely suffer some unstable health. Love is in a good phase, with some good, memorable times.
For a personal or daily reading, astrological chart or 'karmic' reading of your personality, contact: pegadaastrologica@gmail.com
This site uses affiliate links with brands we trust, and if you make a purchase using a link, we may receive a commission.
Did you enjoy this post? Want to show your gratitude? Please support us on Patreon!