By Chiara Spagnoli Gabardi
Ecological Art or "Eco Art" is a contemporary form of environmental art created by artists who are concerned about local and global environmental situations. With climate change becoming a serious concern, the field is growing rapidly with hundreds of artists working around the world, and with many female artists participating in the movement in particular.
Here, I've picked what I think are the top 10 Eco Friendly Artists in the world right now, rated for their important messages, their diverse media and of course, their outstanding talent.
Born in Milan, Italy, Bettina Werner, is the world-renowned "Queen of Salt"–she is the first artist to exclusively utilise salt as an artistic medium. Salt represents knowledge and wisdom and has a long history and intimate necessity in human life. It's the "Fifth element" for its importance to life on Earth. Salt was once more valuable than gold, and has even functioned as currency making a mainstay of trade all over the world, plus it has the essence of cleansing and healing. Bettina's rise to eco-artdom began in the 1990's, when she was discovered at the age of 25 by the Marisa del Re Gallery in America, one of the most world's most prestigious art galleries. She currently resides between the Hamptons and the Financial District of New York City, where she is contributing to a new beginning with the cathartic power of her one of a kind salt artworks. Werner's striking salt crystal artworks are vivid reflections that chronicle her incredible journey, as she harnesses the beauty of nature through Sicilian salt to create unique visual commentaries on life, love, and spirituality.
The best works of art don't necessarily last the longest. Take the case of Andy Goldsworthy, for example. He's one of the most renowned  land artists in the world, whose work is by nature transitory–some of it lasts for a matter of minutes, while others may exist for years, but all are doomed to eventual disappearance.
Two of Goldsworthy's most noteworthy installations include  With Spire (2008) and Wood Line (2010), which used  natural materials found nearby, including wood from Monterey cypress  and  eucalyptus trees (considered an invasive species). But wood isn't the only natural material he employs–he has  produced works using everything from icicles and mud to flower petals and stones. Because of the ephemeral nature of many of his works, they are often captured in photographs and video, such as in the 2001 documentary 'Rivers and Tides', which  uncovers a broad range of Goldworthy's work and his artistic process, too.
Goldsworthy's first sculpture at the Presidio was a towering spire made from 35 cypress trunks that is located near a Monterey cypress grove. The older trees that were used in the Spire were removed by the National Park Service at the end of their lifecycle to make way for younger saplings. To stabilize the sculpture,  the keystone tree was anchored into a metal sleeve within a 12-foot-deep hole and surrounded with concrete. At its base, the sculpture is 15 feet in diameter. The Spire soars 90 feet above the ground, and at its base a new crop of trees have been planted. In time, the towering spire will decay, and the trees surrounding it will continue to grow until they completely obscure it.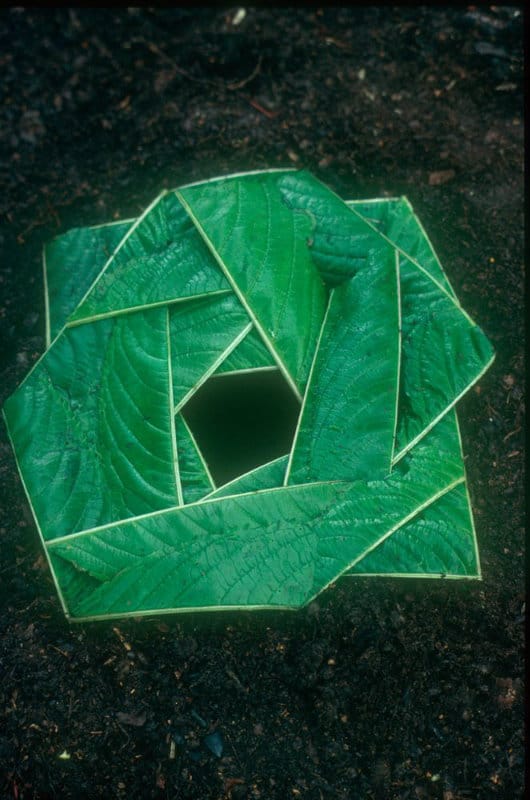 The New York-based animation artist Jeff Hong has completely warped Walt Disney's motto "where dreams come true." The illustrator has imagined some of the Disney's most popular characters battling the currently grim conditions we are all facing of climate change and pollution. Thus, we see mermaid Ariel emerge from a filthy sea, slick with an oil spill; Cinderella lurks in a dirty alley at night with her ball gown in tatters; Mulan is forced to cover her pretty face with a face mask as she walks around the smoggy streets of contemporary China; Bambi gets beheaded and turned into a wall trophy…just to mention a few. Through these kitschy and controversial images, Mr Hong makes a bold eco-statement on Earth's perilous condition: if we don't safeguard the planet, the fairytale will most certainly not have a happy ending.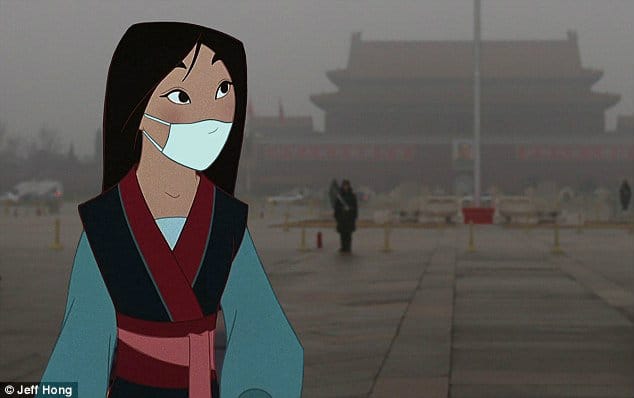 Marina's work is rubbish–literally. The brilliant artist uses upcycled trash in her art to raise awareness of ocean and beach pollution. Listed with the Women Environmental Artists Directory, the  California based artist partners with various anti-pollution organisations, such as Friends of Ballona Wetlands, Ruckus Roots and the United Nations Special Assembly on Climate Change.
DeBris uses marine debris (as her name states)  to create something rapidly gaining popularity in eco-chic circles: 'trashion', i.e. art, jewellery, fashion and objects for the home created from used, thrown-out, found and repurposed elements. She has also used beach trash to provide one perspective on what the earth might look like from space. DeBris is also a social activist and has participated on a panel to show artists can contribute to environmental public policy and promote clean energy. She has also curated an eco-art exhibition.
Ruth Wallen is a multi-media artist whose work is dedicated to encouraging dialogue around ecological and social issues. Her multilayered installations and performances have been exhibited in solo exhibitions at a national and international level. Most of her work is either site specific, responds to an environmental or social issue, or both.
For example, she has made an installation based on the fact that ecologists have suggested that frogs are disappearing at an alarming rate in many parts of the world and this could be an indicator of environmental malaise. Another of her works 'Children's Forest Nature Walk' is made of digital panels made up of composites of drawings and stories generated from workshops she conducted with interested youth. Ruth has also published several contemporary art essays and is a senior faculty member of the interdisciplinary arts MFA program at Goddard College and a lecturer at the University of California, San Diego.
Ecological artist Aviva Rahmani's projects involved a strong collaboration with an interdisciplinary community of scientists, planners, environmentalists and eco-artists. Her  conceptual artwork embraces a wide range of projects, from complete landscape restorations to museum venues that reference painting, sound and photography.
Aviva Rahmani's Performing Ecology, Public Art and Visuals have often connected her name to Ecofeminism, which originated with the French writer Franà§oise d'Eaubonne through her book, Le Feminisme ou la Mort, in 1974. Aviva certainly is line with the movement, which connects the exploitation and domination of women with that of the environment, and which also argues that there is historical connection between women and nature.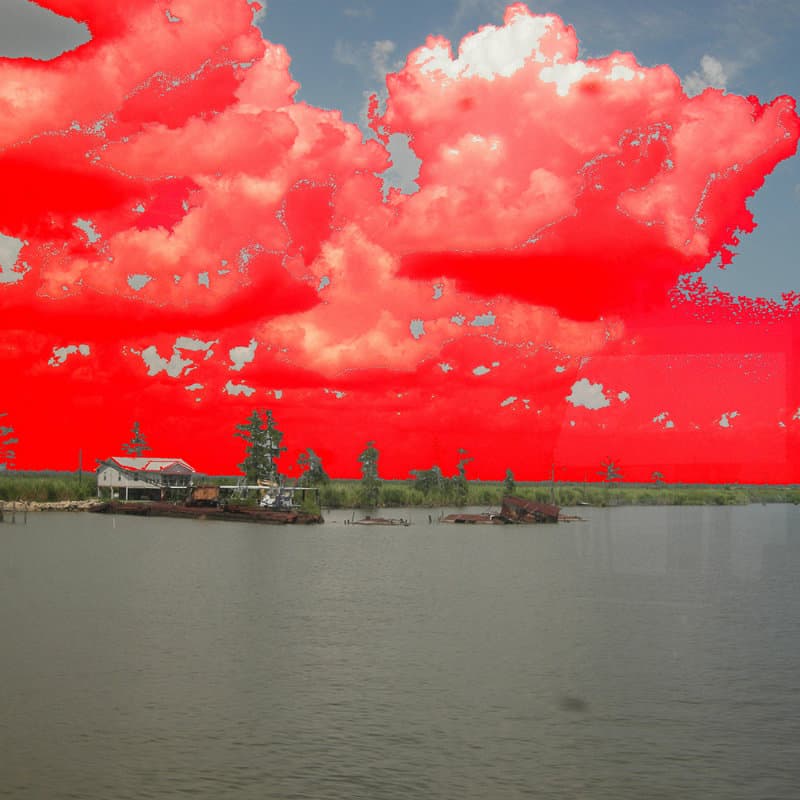 Diane Burko
The painter and photographer from Brooklyn has always focused her work on monumental and geological phenomena, based on her ability to investigate actual locations on the ground and from the air. In the course of 40 years, Burko has primarily established herself as a landscape painter. But in the past decade she has gained recognition as a photographer for her cinematic, aerial explorations, documenting the natural environment. Since 2000 Burko has studied volcanic tectonics and glacial geology, as well as climate change, which have led her to her panoramic and intimate imagery. Through her career Diane Burko has received many awards, including a 2013 Artist Fellowship Grant for her Arctic Circle Expedition from the Independence Foundation.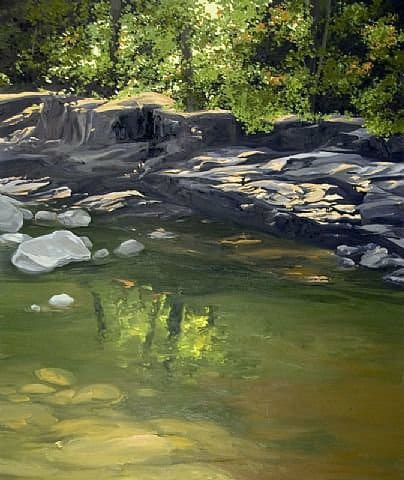 With its name playing homage to the ancient supercontinent, Pangea Sculptures was created in 2014 after its founder, Ian Unsworth, came across the fantastical sculptures being sold at a roadside whilst visiting Africa. He became enthralled in both their beauty and detailing, so much so he met with the artist, Moses Ocheing in his community in Nairobi to arrange for a shipment to be sent back to the UK.
Since Pangea Sculptures was set up, the sculptures have reached a wider audience and have caused a ripple of change in Moses' community. As demand rocketed for his art work, Moses has trained and guided more sculptors, and Moses now has over thirty highly talented artists and craftsmen helping to grow his sustainable business. Since Ian stumbled across the sculptures Moses on that roadside in Africa, Moses has been able to double the studio space, buy specialist equipment needed for his team, all whilst bringing more employment opportunities and in turn security to his community.
Moses and his team are currently working on The Ark Collection which produces a diverse collection of animals from tall and elegant giraffes and magnificent and life-size elephants, to gorillas, rhinos and even a frog chorus. Each sculpture is made using recycled metal that has been discarded from the car industry and other sources that would otherwise be wasted. The materials are bought by the pallet load and then many hours are spent sorting, cutting, shaping and welding the metal to the unique armature needed to create both realistic and often life sized pieces of art.
With every sculpture made by hand, all of which have taken many hours to complete, no two sculptures are alike, meaning every purchase you make at Pangea Sculptures is guaranteed to be unique.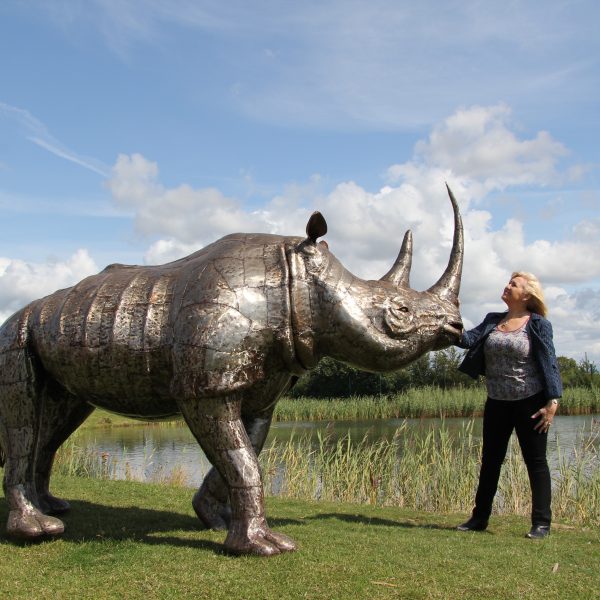 Alan Sonfist
The New York artist, Alan Sonfist, often associated with the Earth Day movement, also known as Land Art, where landscape and the work of art are inextricably linked. This eclectic artist embraces painting, drawing, photography, sculpture, multimedia, and makes green art collages, that combine everyday cultural materials with elements of art and nature. Alan, by using recyclable materials, transforms ordinary objects into art.  His narration of nature is celestial and  earthly at the same time. At times leaves may cover a canvas or branches may stand as totems as to portray a world draped with Mother Nature's blessings, whereas other times he paints using earth pigments obtained by the site portrayed.
Canadian artist Aurora Robson, is a multimedia activist who creates sculptures out of waste. Aurora has lived and worked in New York for two decades, hence she's become very conscious of the problem on waste in the metropolis. Robson likes to turn everyday trash into environment-friendly works of art to remind the public how much waste is generated by humans. Her intricate art pieces resemble abstract organisms or objects, often enhanced by the use of energy saving LEDs that create a supernatural  effect. Through her art, everyday rubbish gets transformed into a joyous, vital object.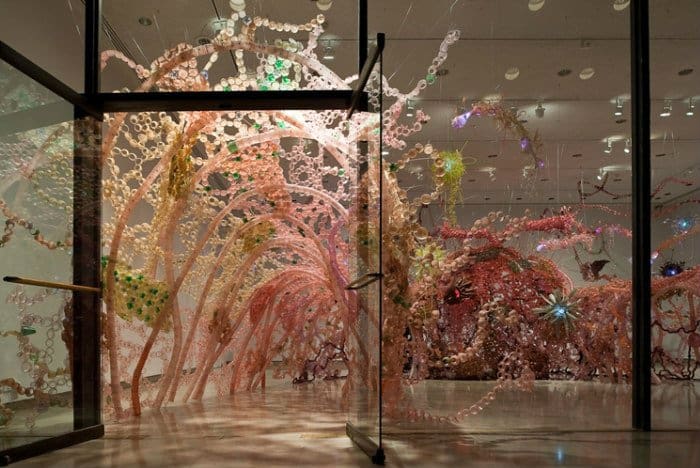 This site uses affiliate links with brands we trust, and if you make a purchase using a link, we may receive a commission.
Did you enjoy this post? Want to show your gratitude? Please support us on Patreon!