By Diane Small
As most of us know, many species of insects including dragonflies use their broad, flexible, panel-like wings to capture solar radiation and use it to warm their muscles and prepare them for flight. These insects also take advantage of the dual motion of their wings to allow them to manipulate the air around them and achieve remarkable precision of movement.
Now a boat company, Solarsails, has used nature's engineering to create flexible solar panelled boats that use both solar and wind energy.
Solar Sailor ferries can be found in Hong Kong and use technology similar to that used in hybrid cars. For example, the  Solar Eagle and its three similar ferries use a grid of  solar panels  on their roofs and use electricity created by the solar panels stored in a battery that powers the engine when the vessel comes in and out of the harbour. If a faster clip is required, there is also a diesel option, much like a hybrid car.
This social innovation solar-sail technology is also in use in two ferries in Shanghai and Sydney.
Robert Dane, Solar Sailor's founder, says  "I think in 50 to 100 years all ships will have solar sails. It just makes so much sense. You're out there on the water and there's so much light bouncing around and there's a lot more energy in the wind than in the sun".
Mr Dane says the company will soon announce a trial with Rio Tinto PLC to attach a 40m (130ft) tall solar sail to a newly built bulk carrier that will sustainably ship iron ore and other raw materials to China. By harnessing the wind, the company estimates that the solar and wind innovations will shave millions off a  ship's annual fuel bill when travelling at 16 knots (18mph), with the solar panels contributing an extra 3% to 6% savings.
Good news for companies, and the environment both.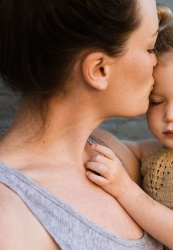 Latest posts by Diane Small
(see all)
This site uses affiliate links with brands we trust, and if you make a purchase using a link, we may receive a commission.
Did you enjoy this post? Want to show your gratitude? Please support us on Patreon!