By Diane Small
Here are some fun facts:  personal transportation is responsible for about 1/4 of greenhouse gas emissions; the occupancy rate of cars in developed countries hardly reaches 1.5 passengers; traffic jams in most major cities are no longer restricted to rush-hours. In short, too many cars are clogging our streets, and our lungs. Governments and municipalities are trying to enforce more restrictive rules to fight these trends, but voters are often against 'green taxes' and other incentives, especially since with a growing population and strains on public transportation systems, economical, individual transport is becoming increasingly desirable.
So one company has come up with a solution: a foldable bicycle-weight scooter that boasts simple storage, security, comfort, aesthetics or its ease of recharging. It is easy to use; it is efficient even in crowded urban traffic. It operates silently, with minimum energy consumption and does not pollute the environment directly. It  has a top speed of 28 mph, and a battery range of 35 km per charge, which impressively takes 1 hour from empty. Meet the MOVEO.
MOVEO was developed to address the above-mentioned problems and provide solutions.  Moveo Co. was established in 2008 by  Antro Nonprofit Ltd, whose professional background provided the basis for the development of the MOVEO scooter.  The founder had already been working on the development of the SOLO multi-hybrid drive concept car, that was internationally presented in the Paris Motor Show in 2008 and won several prizes, such as a place in the 50 Best Innovations by Time Magazine in 2010, and the Hungarian Design Award in 2011.
Today, the company is  working to secure funding to prepare the production and launch MOVEO into the market by the end of this year.
Response has been positive so far: who wouldn't want a scooter that not only gets you from A to B in the city without giving you a lungful of cancer-causing fumes, but can also be easily folded up and taken indoors to ensure it's never stolen? But of course, MOVEO is up against large, more established motor companies, and faces many challenges, such as distribution points and keeping costs low.
Still, given all the facts above, we have no doubt that MOVEO is an idea whose time has certainly come.
Related articles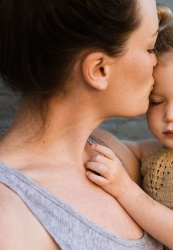 Latest posts by Diane Small
(see all)
This site uses affiliate links with brands we trust, and if you make a purchase using a link, we may receive a commission.
Did you enjoy this post? Want to show your gratitude? Please support us on Patreon!