These wabi sabi decor tips will not only make your home look gorgeous, but can calm your mind, as well
By Diane Small
You know what? Perfection is overrated. It's anal. It can even be wasteful. And that's why we love wabi sabi.
Not sure what that means? Well, that's not surprising, since the term is actually Japanese. In that language, the word 'wabi' means rustic simplicity and quietness.'Sabi' refers to beauty that comes with time and age.
Embedded in the beliefs of Zen Buddhism, wabi sabi encourages you to accept and enjoy things as they are: imperfect. The sooner you embrace this, the faster you can start to really appreciate the beauty of the natural world as a whole.
Why wabi sabi decor helps wellbeing
Incorporating wabi sabi decor tips in your home can act as a reminder to love life as it is. It can also encourage an appreciation of the quirkiness and uniqueness of objects.
It can also reduce waste. Instead of throwing out that chipped cup, learn to appreciate it for what it is. Rather than feeling your fireplace or ceiling roses are outdated, understand that they're a reflection of the history of your house, for example.
This go-with-the-flow attitude will make you feel more comfortable at home, but will also open your mind up to accepting life's imperfections, rather than freaking out every time there's a water stain on the coffee table.
According to Beth Kempton, a Japanologist, life coach and author of Wabi Sabi: Japanese wisdom for a perfectly imperfect life: "The core principle of wabi sabi is that everything in life is impermanent, imperfect and incomplete, and that feels to me like a giant free pass to explore and experiment within your choices."
In other words, accepting wabi sabi principles can help us roll with life's punches. For example?
"Although we tend to think about a career as a linear object, wabi sabi reminds us that life is cyclical, and we can have more than one 'career' in our lifetime," says Beth.
Intrigued? Here are a few tips for easily incorporating the wabi sabi decor aesthetic and philosophy to your home.
Main image: mariemasureel.be
Wabi Sabi Decor Tips For Your Home
1. Incorporate artisanal and handmade items
Artisanal and handmade objects bring some soul to your home. Objects that were made by someone's hands are likely to be unique, and will also incorporate a little piece of that person; their talent, their love for their hobby or profession.
You can even create your own pottery, macrame, embroidered or knitted items. Why not learn how?
Image: focus-damnit.tumblr.com
2. Embrace the history of your home
If you live in a home that's several decades or even centuries old, well, lucky you! Such houses have their own unique character that's been developed over time. These buildings showcase the styles, vibes and history of years gone by. There's plenty of charm in aged wood, antique mouldings and vintage doors.
Blending these features with modern furniture results in a truly unique home!
Image: madaboutthehouse
3. Texturise your walls
On the other hand, if you live in a brand new construction, such as a condo, and you want to give it a bit of wabi sabi charm, try textured walls. These can be concrete, wood, brick or even wallpaper. What you're aiming for is a highly irregular, organic look.
Not sure how to do it? There are plenty of YouTube tutorials with great ideas!
Image credit here.
4. Use natural materials
Natural materials are a vital part of wabi sabi decor tips. In their raw state, materials such as wood and stone will bring natural energy to your home. Always choose these over plastic, whenever possible. This rule is true for construction as much as it is for decor.
Take wood, for example. The older it is, the more it cracks, gnarls and gets scratched. And that's a beautiful thing!
Also experiment with natural fabrics for bedding, clothing and kitchenware. See how these bring a sense of character and calm.
Image credit: Pinterest
5. Hunt for antiques
Adding vintage and antique furniture and accessories add warmth and character to your room. No need to go for something huge, like a sofa or wardrobe. You can also get great pieces on even the smallest of budgets! Think: vases, platters and artwork, and mirrors, like those below, for example.
6. Try kintsugi
Here's another Japanese word for you: kintsugi. This refers to a kind of art where broken objects like pottery are fixed with gold, silver or platinum. The idea behind this is to preserve the history of an object instead of disguising it. And it looks beautiful!
Image: lifegate.com
7. Incorporate plants & nature
The philosophy of wabi sabi is deeply intertwined with nature. And as anyone who has spent time in nature knows, it can truly encourage us to reflect on what really matters. One of the easiest ways to bring nature into your home is with plants.
Houseplants are irregular, unique and ever-changing. Their colour, green, balances our energies represents purity and harmony. But don't stop there!
You can also bring nature into your space with flowers, branches, feathers, shells, and pebbles, for example. Discover the joy of finding and styling these yourself, creating visual poetry with the gifts of land and sea.
Image: frombritainwithlove.com
8. Upcycle when you can
Where possible, be creative with what you have, or repurpose items that have had a previous life. Upcycling can include anything from making a flower pot out of a broken cup, to reusing pickle jars for storage.
Image: pillarboxblue.com
9. Keep it clean & simple
Another of the core wabi sabi decor tips is to keep your home clean and simple. Decluttering makes space for you to appreciate the things you really love. And that's a good thing! As Marie Kondo says: "When your room is clean and uncluttered, you have no choice but to examine your inner state." Go deep!
Image:Omar Tolba on behance.com
10. Create small areas of joy
This is one of the easiest wabi sabi decor tips! Just create tiny corners of beauty in unexpected places. A small vase on a windowsill; a handwritten note in the bathroom; a framed photograph under the stairs.
Image: Pinterest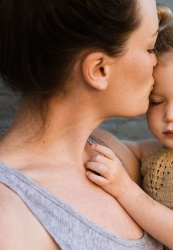 Latest posts by Diane Small
(see all)