By Paige French
They used to say that diamonds were a girl's best friend, but after we found out many of these rocks actually helped fuel conflict in Africa and the drug trade, we dumped those 'friends' and turned to eco friendly jewelry brands instead.
Today, there's such a wide variety of eco-friendly jewelry out there, it's hard to know where to shop! Whether you're an urban sophisticate rushing to the office or a bohemian beach babe riding a horse on the beach, we've found fabulous eco-friendly jewelry brands for all kinds of girls, with all kinds of styles.
1. Best for Festival Goers
Lovebullets recycles in the coolest way possible: they use old artillery and bullet casings to create art pieces, necklaces and rings, poetically turning items of destruction into works of art. Launched at Glastonbury Festival in 2008, they created a huge brand buzz when they turned an old army tank into a DJ booth, and have returned to the festival every year since. Going to Glastonbury this year? Visit their onsite nightclub, which features walls fabricated from one million old shotgun casings.

2. Best for Girlie Girls
If you like your jewelry delicate and feminine, you'll love the creations of Melissa Joy Manning! Her unique, perfect pieces are all crafted from recycled gold, and add a subtle touch of elegance to any outfit.
3. Best for Sophisticates
Ana Katarina is the epitome of sustainable luxury. She not only creates modernised jewellery from her clients' inherited pieces, but also makes classic fine jewellery using only sustainably sourced diamonds and gems, recycled gold and petrified walrus tusk to do so. This seasons' collection centres around the teardrop shape, with borders of ethically sourced sapphires and diamonds.
4. Best for Vintage Lovers
Jewellery designer Anne Bowes recycles vintage treasures and adds semi-precious materials to modernise the pieces, whilst still retaining their vintage feel. With everything from beads and ribbons, to chains and animal-themed charms, Anne's creations are completely unique, and unite the styles of the past with the mood of the present.
5. Best for Spiritual  Girls
Ananda Soul Creations thinks you're beautiful. They believe we all have our special place in the universe, and are highly interconnected to not only all other living beings, but to the crystals, metals and stones of the Earth too. That's why they construct their jewellery based on the power of these (ethically sourced) elements. In keeping with the brand's ethic of 'giving back', they also  donate 10% of all profits to the Safe Childhoods Foundation.
6. Best for Urban Professionals
Looking for something to wear to work that gives your outfit a bit of discrete character? Ecolustre offers a range of jewellery that is eco-friendly and affordable, making it perfect for finding a piece that's lovely, but not too 'bling' or glam. This is jewellery designed to be suitable for everyday use.
7. Best for Francophones
If you love la vie Parisienne, Jean Joaillerie is for you. This French brand creates a range based on crystals, vintage coins, collector's medals and other unique bits and bobs sourced from Paris's chic flea markets, then transforms them into wearable objects d'art.  Keeping in with the French spirit, they even make eco-friendly blinged out collar for your pooch!
8. Best for 'People Persons'
A Beautiful Story: the clue is in the brand's name. If you like jewellery with a story, this company is for you–the brand has their jewellery made in only countries where communities face  economic hardships. A Beautiful Story offers employment and training to the unemployed learn to hand make their jewellery, then rewards their newly honed  talents with a fair wage. Not only does the label strive to help these communities, they also use recycled materials in their jewellery, to help the environment too. Beautiful indeed.
9. Best for African Affectionados
Made Jewellery is a label that centres their signature style around sustainability. They use only reclaimed metals and locally sourced materials from near their workshop in Kibera, a slum in Nairobi, Africa. By getting their materials from locals and paying a fair price for them, they ensure that they are strengthening Kibera's local economy and helping small businesses there to thrive. Collaborating on design projects with huge names including Louis Vuitton, Topshop and ASOS, this brand's ethical values and varied designs are an example to be followed.
10. Best for Moneyed Honeys
Chopard makes some of the most exquisitely designed, hand-crafted jewellery in the world. Celebrities, royals and fashionistas all lust after this red-carpet-favourite, which has recently started to source their gems ethically, thanks to a little encouragement by the founder of the Green Carpet Challenge, Livia Firth. Originating in Switzerland, Chopard also prides itself on its involvement with environmental charities.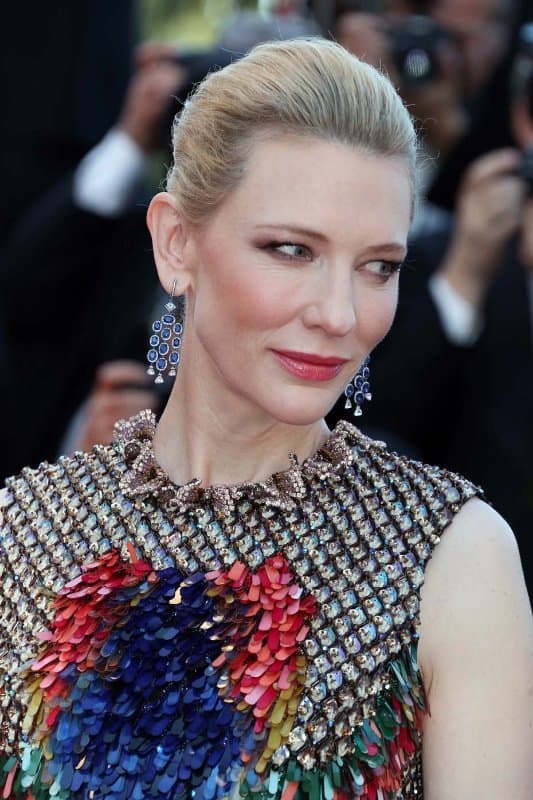 11. Best for Sustainable Sports
If you're a sporty kinda girl, you'll want your jewellery to be hard wearing and waterproof. Fortunately, Paguro makes all their designs from recycled inner tubes, resulting in bold, laser-cut cuffs and earrings that last through any activity imaginable and don't cost a mint. They also make some pretty cool handbags to match!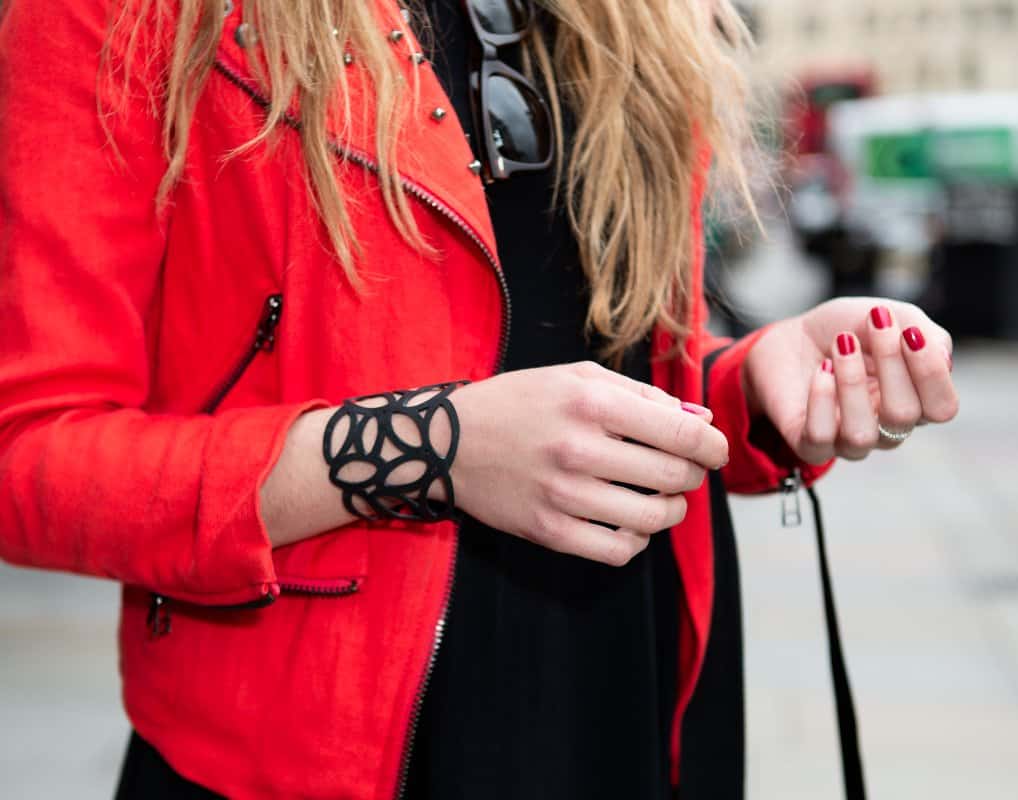 12. Best for Ethical Elegance
Hissia is a Spanish brand that gives back. They employ expert, fair-waged craftsmen in West Africa and India to carve smooth wooden links to form the basis for many of their elegant designs, and use horn and bone that are by-products of African meat production that would otherwise be thrown away. All pieces are ultimately finished by hand using artisanal techniques in the brand's native Spain.
13. Best for Latin Lovers
Fernando Jorge uses locally and ethically sourced gemstones and minerals to create pieces that are ingrained with Brazilian sensuality, energy and movement.  Considered to be the amongst one of the brightest talents in the jewellery industry, Fernando's hot Latin energy is transmitted into his naturally beautiful work.  The Brazilian's pieces are perfectly suited  for tall and tanned and slim and lovely girls from Ipanema and beyond.
This site uses affiliate links with brands we trust, and if you make a purchase using a link, we may receive a commission.
Did you enjoy this post? Want to show your gratitude? Please support us on Patreon!