By Nick Miles
Ten cities have now been confirmed by the FIA to showcase some of the greatest designs in eco-friendly race cars via the Formula E series.
Citizens of London, Rome, Los Angeles, Miami, Beijing, Putrajaya, Buenos Aires and Rio de Janeiro can look forward to traffic being, um, a little 'faster' than usual, shall we say. But if your city isn't on the list, don't worry–Formula E has been swamped with requests from Mayors from around the globe to host the street races, and    they are hoping to add two more rounds to the 2014 schedule before submitting a final calendar to the FIA for approval at the World Motor Sport Council in September, 2013.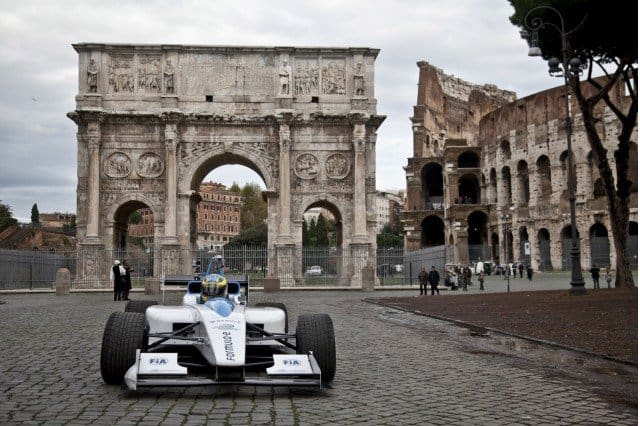 One Mayor who is very excited to see his city as already listed is London's Boris Johnson. "Zero emission world-class motor racing is a scintillating concept and I am hugely keen that London be involved in the birth of Formula E.  It has the potential to highlight the impressive strides being made in the manufacture of electric vehicles and hosting a street race could also be of considerable benefit to our city", he said.
Alejandro Agag, CEO of promoter Formula E Holdings, is very pleased that the event is spreading a message of sustainability:  "The fact that cities from all over the world are interested in the FIA Formula E championship is extremely heartening and shows a global commitment to clean mobility and sustainability", he stated, adding  "The fact that we will only race in city centres highlights the main message of our championship: the electric car as a solution for mobility in cities of the future."
To see our video about Formula E, click here.