This article may use affiliate links. Eluxe Magazine only links to products we trust.
By Arwa Lodhi
From Iggy Pop's silver leather trousers to Kurt Cobain's shredded jeans, denim and leather are materials normally associated with rock 'n' roll wardrobes.
But lately, some designers have come to realise these two tough fabrics can add a bit of Rock Glamour to the home, too.
Rebecca-Jane, for example, started out as a brand that created bags from discarded leather clothing and even car interiors, but they've recently expanded to include patchwork poufs that incorporate leathers of varied textures, colours and patinas. They will also take bespoke orders–choose your colour and leathers, or offer up your old clothing to upcycle into unique pieces for your home. Perfect as chairs, footrests or even side tables, their recycled leather furniture is sold here.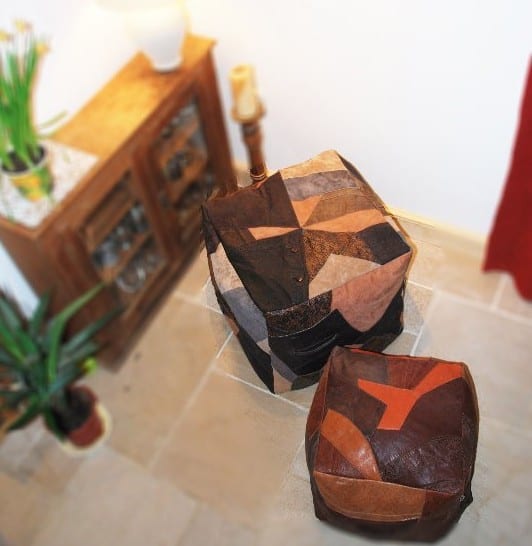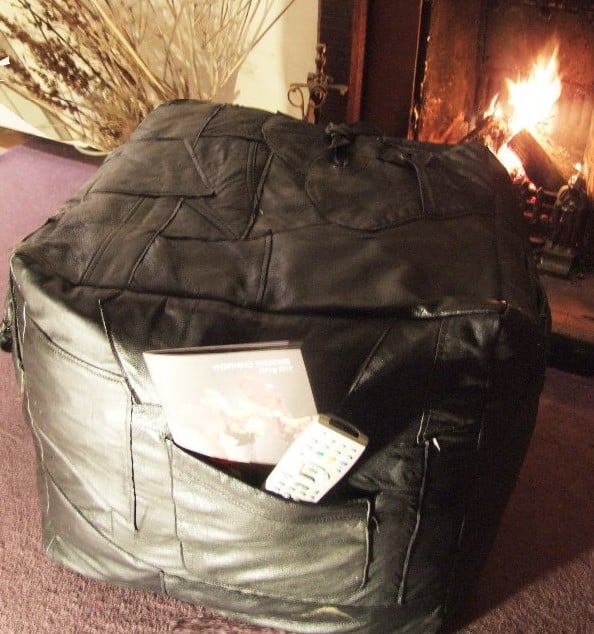 Another artisan who transforms discarded jeans and jackets into furniture is Elizabeth Knowles, but this time, denim is the fabric of choice.
Knowles is a popular Etsy seller, and her work first caught my attention when I saw it displayed in the window of the trendy Primrose Hill home design shop, Living in Space. Her talent is mainly in upholstery, as can be seen through these pieces below:
Not surprisingly, eco-denim brand Nudie jeans had a similar recycling idea, but rather than upholstering furniture with discarded jeans, they shredded them into long strips and turned them into rugs, using the same thread to weft them as they do with their fashion line. The result is stylish rugs that like jeans themselves, look good just about anywhere.
For more information, please click here.