By Diane Small
"Ceramic is a totally eco-friendly material. It comes straight from the earth and when its use is over, it returns to it. Ceramic is beautiful, practical and incredibly durable, and for millennia it has drawn the attentions of designer and creatives across a variety of industries…except fashion".
This is the introduction that YOJO – an independent design studio and contemporary fashion label conceived in London and sustainably handmade in Italy – gave me with regards to their OXYMORON collection of silk and ceramic accessories for men and women.
The concept behind OXYMORON is to re-design classic accessories with a contemporary twist. To accomplish this design challenge, the brand combined the clean, earthy look of ceramics with the elegant drape of silk. The result is a collection of cufflinks, silk and ceramic ties for men and 3D ceramic pendants, silk and ceramic headbands, collars and turbans for women.
The ceramic components of the collection are exclusively handmade by Italian artists located in the Southern Italian villages of Vietri and Capodionte, which have a long history of creating some of the most precious ceramic artworks in the world.
To ensure sustainability throughout the manufacturing process, YOJO sources their silks from certified Italian suppliers and works very closely with independent Neapolitan tailors to employ premium sartorial techniques, giving each piece a unique identity.
Best of all, the OXYMORON collection allows for an exclusive bespoke component through the label's Kickstarter campaign, so that everyone pledging to support the project can fully customise their pieces by choosing their silks and selecting their ceramic colours and textures.

On the 3rd of April, the brand is opening the doors to their Kickstarter campaign with 50 limited edition pieces available for Super Early Birds at a fraction of the retail price. For more information, please click here.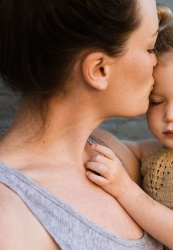 Latest posts by Diane Small
(see all)