By Chiara Spagnoli Gabardi
Globetrotting brand  Muzungu Sisters  has become well known with the well heeled for its ethically sourced, handmade clothing and accessories. Launched in 2011 by socialites Dana Alikhani and Tatiana Santo Domingo, the brand has been featured in every high end magazine from Vogue to Tatler, and has become a favourite with jet setting celebs, Middle Eastern royalty and international 'it' girls.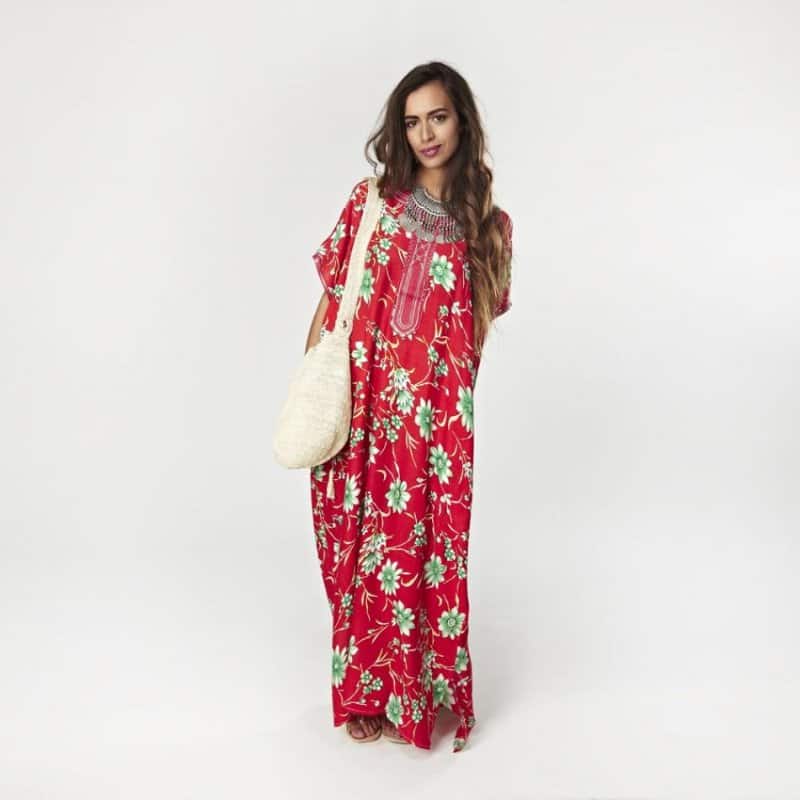 The two founding friends have shared a lifelong passion for travel, hence the choice of the Swahili name "Muzungu," which signifies "wanderer" or "traveller." The pair source all of their products with extreme diligence and care, to ensure the integrity of the welfare, craft and industry of the artisans producing them.
The concept for Muzungu Sisters was born in 2009, when the two founders were living in New York. Dana was finishing a Masters degree in Human Rights at Columbia University, and wanted to create an online retail portal that would promote fair labour practices by showcasing artisan-crafted goods from around the world, Tatiana had been thinking of curating a website that would feature carefully sourced items discovered during her adventures abroad. By merging their ideas and passions, Dana and Tatiana created the revolutionary concept of promoting the unique artistry found in various communities,   through the global online retail market.
Choosing a Muzungu Sisters item is like opening the suitcase of a globetrotting Mary Poppins: you may find anything from crochet clutches crafted in Brazil to alpaca boleros produced in Peru.   The most popular items are undoubtedly the colourful Moroccan kaftans, which look completely opulent, and yet whose prices won't break the bank.  Wear these during the day in summer with sandals, over a Cala Ossidiana bikini, or even in autumn, with beat-up leather boots and tights underneath.
We also adore their embroidered  velveteen jackets – a rock and roll classic that only gets better as they get more beaten and faded with age. These wouldn't look out of place on Anita Pallenberg in the 60's – or even Keith Richards, for that matter!
The best part of wearing Muzungu Sisters is knowing that you're supporting artisanal traditions that are being lost in the face of the global mass production that's sweeping the planet. As Tatiana and Dana have proven, though, sisterhood can be a powerful force.
To buy, click here.
Latest posts by Chiara Spagnoli Gabardi
(see all)
This site uses affiliate links with brands we trust, and if you make a purchase using a link, we may receive a commission.
Did you enjoy this post? Want to show your gratitude? Please support us on Patreon!